If you are bored with the built-in launcher or you want some new features on your Android device, following launcher apps will help you to do so.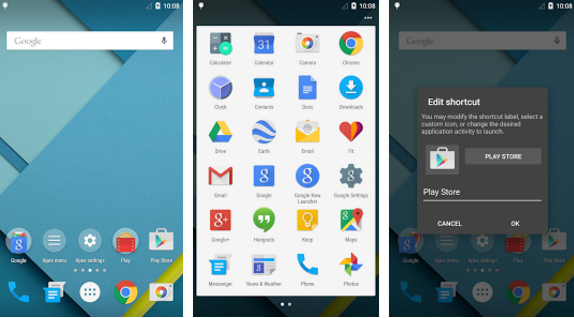 Apex Launcher helps you create a customized homescreen experience on your Android (4.0+) device. Apex Launcher allows homescreen grid number and size to be customizable, switching between screens are smooth and beautiful thanks to its scrollable dock and infinite & elastic scrolling with fancy transition effects. It enhances app drawer with many options such as sorting by title/install date/used and hiding apps from the drawer. Other great features it offers are theme engine, homescreen gestures, and screen locking.
Apex Launcher also has a PRO version with a lot more convenient features such as powerful drawer customizations, unread count notifications, more gesture options, and many more.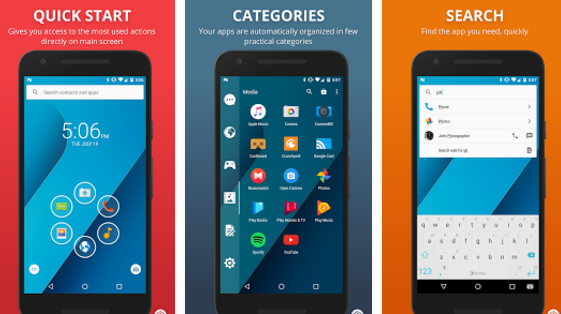 Smart Launcher 3 is a simple, innovative launcher, featuring minimalist design, low resource requirements and a user-friendly interface that allows you to launch any application with just a few taps.
Smart Launcher has The Flower which allows you to access most used app. App Drawer automatically organizes your apps into a few important categories, and it can hid unused apps to avoid distraction.  The launcher also supports theme, lockscreen, and plugins.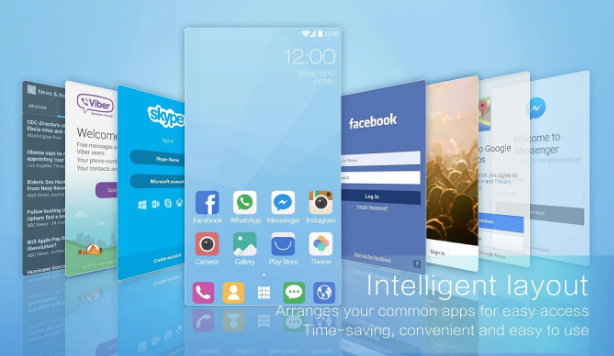 Cheetah Launcher's default theme is similar to iOS's. It is suitable for those who love to change their looks and feels to iOS one. Cheetah Launcher intelligently arrange your most used apps on the homescreen for quick access. It states to occupy 50% less RAM but with smoother performance. The best thing is that Cheetah Launcher is totally free, with no in-app purchases.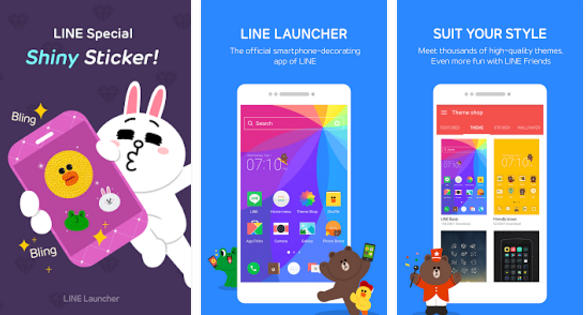 Line Launcher was formerly known as dodol Launcher. It supports over 3000 classy and trendy themes. The launcher organizes your apps into different categories, which is convenient to use. The search function can be used to search for almost any information on your phones.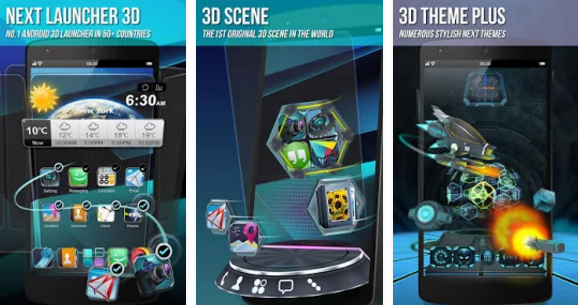 Next Launcher 3D Shell totally focus on 3D themes. It allows 3D dynamic effects and customizable Android homescreen to make your Android phone looks lieka brand new device. Dynamic effects and 3D elements don't mean that the app will perform laggy, but it is quite opposite. Its Theme Mix mode can combine all good parts from different themes into a single theme.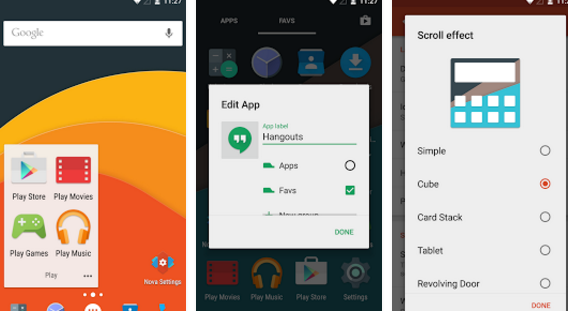 Nova Launcher is the original and most polished customizable launcher for Android. It is mostly used to change icon themes, colors, layouts, animations and more. Nova allows you to customize App Drawer with custom tabs, vertical or horizontal scrolling, and custom effects. Nova Launcher is highly optimized to do it's work quickly and quietly. Its paid version, Nova Launcher Prime, offers more features and allows your device to be more customizable.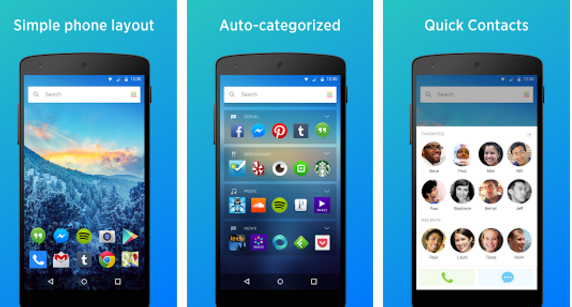 Yahoo Aviate is the most simple launcher that I've ever used. Too many features on a phone is a distraction to many people, including me. It minimized accesses to most used features, everything is right there for you to use instantly. Apps and features are organized by function; you decide which ones you see.