Listed below are five of the best free calendar widgets for the Android. Install them now to stay ahead of your game!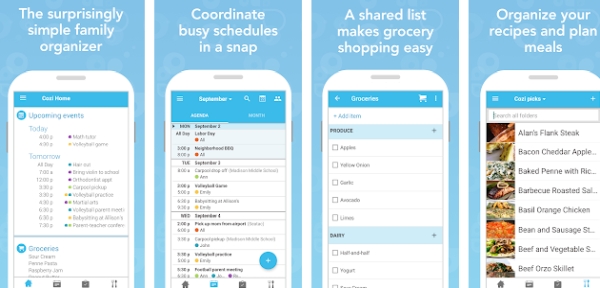 Cozi was designed specifically for busy families that need to share their schedules. With a parental app that allows parents to set permissions on what children can and can't edit, (hence deleting their dentist appointment!) it's never been easier to maintain a family calendar where everyone is on the same page, or in this case, app! Cozi Family Organizer also supports shopping lists, to-dos, recipe box, and family journal.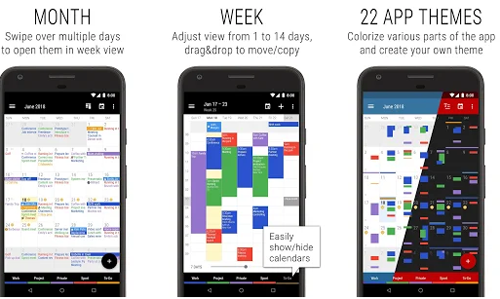 Business Calendar is sleek and professional with convenient access more than one calendar within an easy navigation interface. A slider bar along the bottom of the widget allows users to expand a full week's agenda to full view, multiple days can be selected using a swipe for zoom viewing from the month view. Also supported and an added convenience are Pinch-to-zoom and drag-and-drop capability, which makes using this app very smooth and user friendly.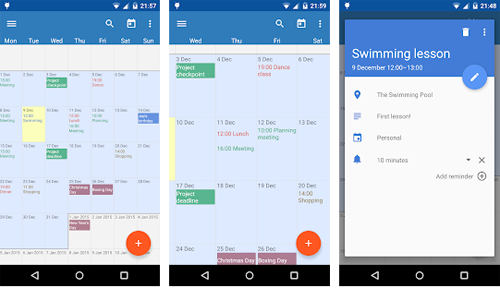 For those of us who are above forty and need to view things a bit more closely, the Touch Calendar allows users easily zoom in and out between month, week, and daily views for instant and easy access without having to play "Shuffle the app".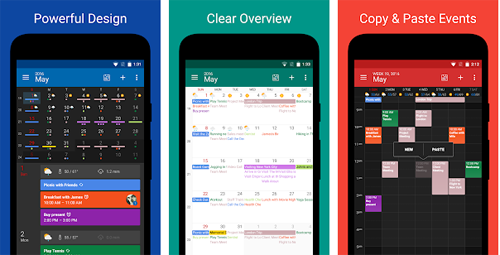 DigiCal operates in a similar fashion as the standard Android calendar with some extra perks. Closer Google Now integration is available, which gives you a heads up as to when you need to leave for an appointment. DigiCal also ties in with Google Maps. The action bar at the top allows users to easily copy events, and an agenda view allows you to eliminate blank spaces you can view only what you have already scheduled.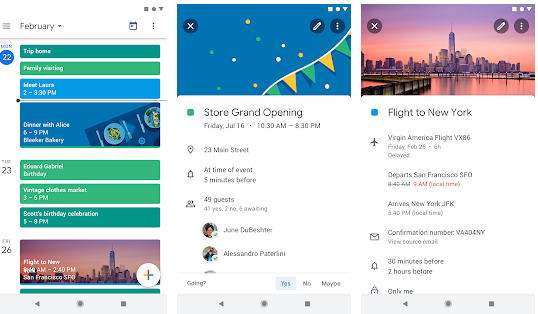 This app displays events from each of your Google Accounts that synchronizes with your Android device. It also supports non-Google calendar formats. The app brings different ways to view your calendar, events from Gmail, to-dos with reminder, and goals.
Check out these and other Android Widget apps to help organize and stay on task and be on time all the time.