It is no secret that the weather can be downright unpredictable when the heat and humidity of summer hit.  From sudden thundershowers to heat waves that seem like they will never end, you want to keep an eye on the current conditions.  While most Android smartphones come with their own weather widget, it is usually quite basic.  Here is our list of the best weather widgets for Android.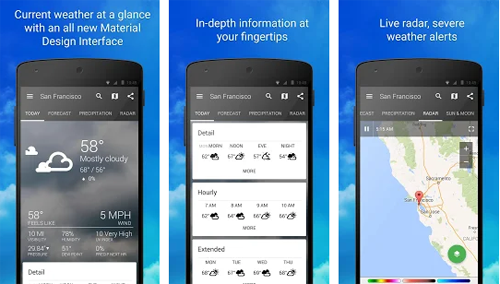 1Weather is a weather widget that provides plenty of weather information, yet also provides a wide range of customization so that you can create a widget that you love looking at.  The widget provides animated graphics depending on the weather in your area, and provides six swipe-across pages to give you information on the temperature, rain or snow amounts, UV index, and wind speeds.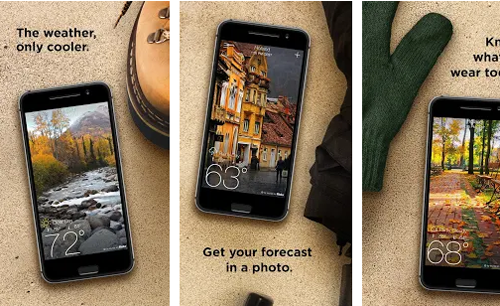 The Yahoo weather widget provides the weather information for the area of your choice, with Flickr images that you choose as the backgrounds.  There are three widget options, ranging from small to large.  No matter which size you choose, you get the same information.  When you click on the image, you can view current weather conditions, a four day view, and any weather alerts that are listed for your area.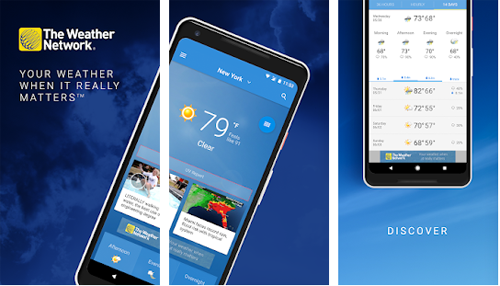 The Weather Network widget has 3 different options, and when you tap on the widget it shows you a weekly forecast, as well as radar for rainfall and other weather issues.  You can also choose to watch weather videos, and get American and Canadian ski resort information as well.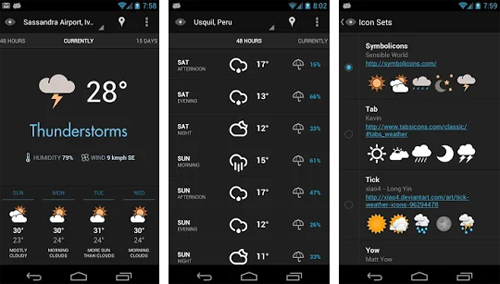 The Eye In Sky weather offers several different widget options, all of which can be customized to your specific wants.  This widget is much darker than some of the other options, allowing for easier visibility on your phone's screen.  You can  choose displays for current weather or full forecasts, and each widget can be customized to match your viewing needs using the huge number of icon packs that come with each widget.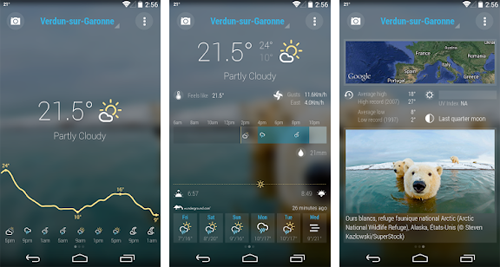 While relatively new compared to the others on this list, the Bright Weather widget provides all of the information you want, with multiple pages that you can swipe across for more information.  The Bright Weather widget provides the information over blurred background images of the current weather.  It is not as customizable as some of the others, but it provides a clean interface.