Odoo offers a way to scaffold a module with the built-in command line. If you are new to Odoo development, the created module still lacks some features for reference. That's why I create this Odoo module boilerplate.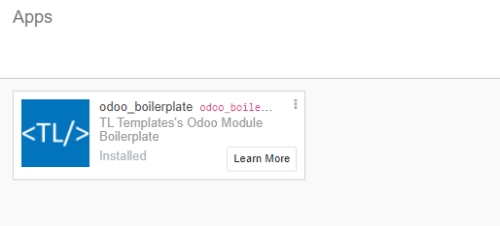 List of features:
Create a custom model with:

Kanban, tree, and form.
Search views with custom Group By, Filter, Search condition.
Auto-generated sequence Name field.

Inherit product.template table to add new field and show it in XML template.
Add custom action to custom model.
Add custom report (html format).
Add fields to Settings page.
Controllers to show detail custom model info.
Confirmed working with Odoo 12.

What to do after downloading the source code:
Change module folder's name.
Modify settings in __manifest__.py file.
Search and replace the custom model product.resource (product_resource for views) with yours.
Remove the function you don't use.