The world is changing and technology are evolving. It's never been so important to keep up with the latest and greatest in technology, as it is now. Understanding what technologies each language uses can help you better understand which type of work they're best suited for.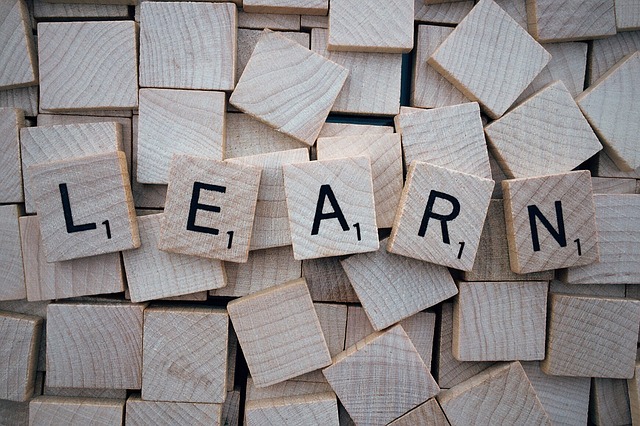 There's a lot of jargon in the world of technology. It can be difficult to know what it all means, but we've compiled a list of some basic terms that you will come across if you are new to this industry.
Glossary of Technology Terms
30+ Common Tech Terms
If you're looking for some basic information on learning about technology, then this article is for you! We will be covering fifty of the most common technology terms that everyone should understand when trying to learn more about computers and technology in general.
These definitions are not exhaustive by any means, but these are some of the basics that anyone should be able to pick up after reading through this article. If there's something specific that you want defined further or if there's a term that should be added to this list, feel free to contact us.
Artificial Intelligence – the branch of computer science that deals with giving machines the ability to seem like they are "thinking;" could possibly be used in home automation systems, automated factories, and self-driving cars.
Autonomous Vehicle – a self-controlled motor vehicle which is capable of fulfilling the human transportation capabilities of a traditional automobile but with greater fuel efficiency, reduced traffic congestion, safer driving conditions, etc.; also responsible for the means by which these vehicles maneuver themselves without external influence.
Biometrics – technologies that can identify individuals based on biological features or attributes; examples include scanning fingerprints or retina patterns.
Blockchain – an encrypted list of records stored under unique addresses which are regularly updated whenever new records are created/added; commonly known as "block chains" when discussing data management.
GPU – Graphics Processing Unit, which is the primary hardware used for mining cryptocurrency due to its ability to perform parallel calculations (simultaneously) at high speeds; often paired with an ASIC (application-specific integrated circuit) for maximum efficiency.
ASIC – stands for "application-specific integrated circuit", which is hardware that has been engineered to perform specific tasks very well; in this case, it refers to hardware designed solely for efficient cryptocurrency mining.
Crytocurrency – a type of digital currency in which encryption techniques are used to regulate cryptocurrency generation as well as verify fund transfers; most famous examples include Bitcoin, Ethereum, and Litecoin.
Artificial Neural Network (ANN) – a computer system modeled after the human brain that is capable of processing information from external stimuli in order to reach a logical conclusion or make predictions; often used in advanced robotics and image classification.
Cloud Computing – a business/research model in which resources are shared between multiple organizations, with each organization being able to access the resources they need on demand; often used for simultaneous computer processing and data storage purposes.
Contactless – any device that works without physical contact; could be used for payment purposes (ex: credit cards) or to unlock doors (ex: key fobs).
Distributed Denial of Service (DDOS) – an attack which is initiated by flooding a website's server with traffic from various compromised systems so that it can no longer handle legitimate user requests; usually performed as an act of cyberbullying.
Fintech – any technological innovation related to finances, such as online banking, credit cards, etc.; could also refer to software or apps that allow for convenient banking services.
Automated Teller Machine (ATM) – a device which can be seen as the intersection of fintech, artificial intelligence, and autonomous vehicles due to its capability to perform banking transactions on behalf of customers without human supervision; very common within financial institutions.
Hydroponics – a form of agriculture in which plants are grown without soil and instead use nutrient-enriched water as their source of nourishment; a notable example of fintech implementation considering the reduced need for expensive farming equipment, land rights, etc.
Internet of Things (IoT) – an ecosystem in which any device that can connect to the internet is granted access to communicate with other devices for various purposes; could be used by major companies such as Amazon and Google as a shopping hub where users can purchase items at their leisure simply by clicking on links embedded into emails.
Wearables – electronic gadgets worn on either one's person or as an accessory which have the ability to gather, transmit, and display various data for the user's convenience; examples include smart watches and Google Glass.
SSH – Secure Shell is a type of connection that allows users to access an operating system remotely via certain internet protocols; used by major companies such as Google to manage their data centers.
VPN – Virtual Private Network, which is another type of remote connection that assigns the user an IP address from the organization they are affiliated with so that they can have private network access instead of being seen through public servers. Mobile App – any computer program designed for use on a mobile device.
Net Neutrality – regulations imposed by the U.S. government requiring ISPs to grant equal internet access regardless of user location or subscription plan without favoring or blocking specific products/websites; repealed within the U.S. in 2017 but still enforced in other countries throughout the world (ex: China).
Computer – an electronic machine capable of accepting data, processing it according to specified rules, and producing results or other data as output.
Memory – a temporary store of information used by a computer during calculations or tasks; may also refer to the amount of memory that a computer has, which can be measured in gigabytes or megabytes.
Password – a code used to allow access to restricted system features; typically protected by an individual's unique username and password.
Operating System (OS) – the software program that provides the core functionality for most computers; may also refer to the official OS of one brand or manufacturer, such as Apple's iOS or Microsoft's Windows 8.
Advertisement – information about something that is aimed at increasing its public visibility or likability; commonly known as "spam" when it is distributed without permission through bulk emailing lists.
Website – an online collection of web pages made up of text, images, videos, and other multimedia files that are stored in a directory structure on a specific server and can be accessed through URLs.
Computer Hardware – physical elements of computer systems, such as keyboards, mice, speakers, monitors, and hard drives.
Computer Monitor – the part of a computer system which displays information in visually-perceptible form; typically an LCD screen with a built-in screen saver.
Computer Mouse – an input device attached to a computer for translating directional movements into cursor movement across the display screen; used primarily for graphical user interfaces (GUIs).
CPU or Processor – the "brains" of a computer responsible for carrying out instructions in sequence and interpreting/decoding operations received from operators/users; may also refer to the CPU of a mobile device, such as a tablet.
Input Device – any physical means of providing data to a computer system, whether it be from input sent through keyboarding/typing or from input received by touching display screens with styluses and fingers.
Printer – an output device attached to a computer for printing text and images on sheets of paper; typically uses liquid ink in order to produce more vivid colors than monitors can allow.
Scanner – an input device capable of scanning printed materials and converting them into digital format so that they can be edited on a computer or digitally distributed.