Are you on the verge of buying a new car? Will you be heading to a local dealership in person if that's the case? Or will the vehicle get delivered to your address? Regardless of how you'll test-drive and see the ride up close, you may need a car buying app on your Android device or iPhone to help with the venture.

If you purchase a pre-owned vehicle, be sure to see about getting the best extended car warranty with it. The last thing you'll need is financial issues because of auto repairs.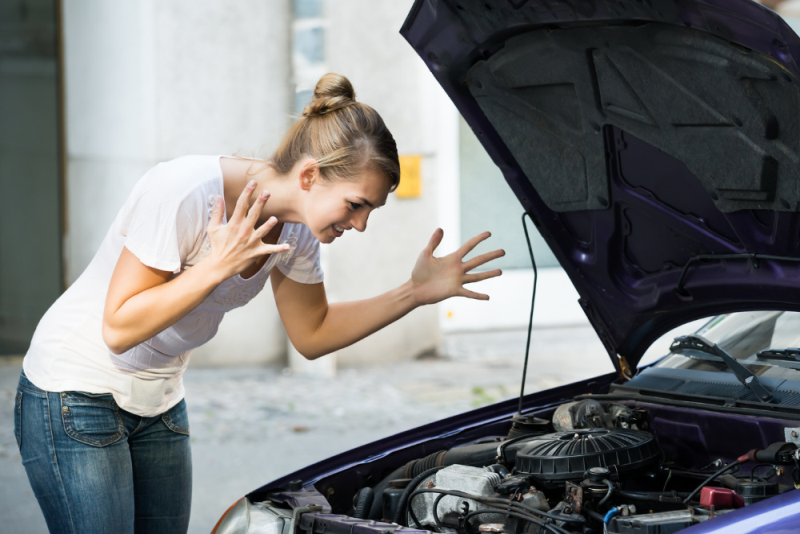 Below are Android and iOS apps that can provide more tips and help consumers be more knowledgeable about buying cars.
1. Cars.com
The majority of the listings on the Cars.com app are from dealerships. Only around 10% of the ads are posted by individual sellers. You'll find helpful information, vehicle descriptions, and seller links when looking at the application. Of course, there are images for people to view too.
Searching on Cars.com is a breeze, thanks to the filter fields. You can filter searches via brand, model, price, area, and zip code. This app is available on Android and iPhone devices. It can make it easy to find your dream car.
2. Autotrader
Autotrader is a car buying app similar to Cars.com. However, Autotrader caters more to individuals. Over 250,000 private traders post ads via the application. Of course, more than 40,000 car dealers use this platform too. Therefore, shoppers shouldn't have any trouble finding deals.
Also, Autotrader checks vehicle descriptions to ensure they are accurate. Sure, accidents can happen, but you'll be able to trust the reliability of the info here for the most part. This app is available through Google Play and App Store for free.
3. AutoScout24
Do you need a used car or motorcycle in Europe? AutoScout24 is an app available at no cost on Android and iPhone devices. You can search by engine power, brand, model, price, location, and more. The results can also be sorted by color and other criteria. In addition, you can share the news about your purchase with family and friends through email or social media using the app.
4. Edmunds
With the Edmunds app, you can text dealerships and read vehicle reviews. You'll also have access to various tools like the real market price tool and a car calculator app. Plus, Edmunds has an inventory of new and used cars in the millions. There's a search engine and filters to help you find your favorite, though, so don't be alarmed by that staggering number of vehicles.
5. TrueCar
The TrueCar app isn't necessarily a car buying app. Instead, it is a price comparison tool. With it, you can see what others paid for similar vehicles. That's information that can be useful whether you're buying from an individual seller or dealership.
6. Craigslist
If you're all about private sellers and shopping locally, you should check out the Craigslist Mobile Client app. Dealers post on Craigslist as well, so you have plenty of options. If you want to find cars nearby quickly, just browse the map because it provides automatic GPS location. Meanwhile, other things you'll enjoy with the Craigslist Mobile Client app include:
Advanced searched features
Contact information
Notifications
Bookmarks
7. CarMax
The CarMax® app is available on Android and iPhone devices. It has a user-friendly interface with tools to find the nearest CarMax location, access vehicle reviews, and locate your financial information. Also, if you go to a dealership in person, you can scan window stickers to access real-time vehicle data. The CarMax® app is excellent for browsing at your convenience and without the added pressure of a salesperson being present.
8. eBay Motors

If you don't want to spend what feels like a small fortune on a car, truck, SUV, or van, the eBay Motors app may be a good fit. Consumers have turned to eBay for exceptional deals on anything and everything over the years. So, it should come as no surprise that you can buy a vehicle from the site for an affordable rate. Do you wish to purchase something else, like a motorcycle, go-cart, or dirt bike? If it's available, whatever you're after, you can probably find it on eBay.
9. CARFAX
Every vehicle that is offered for sale in the CARFAX app comes with an accident history report. That means you'll be able to see if cars have been wrecked and repaired or not. If collisions have occurred, issues could potentially arise in the future. You want to know everything you can about a vehicle's repair history before turning over your hard-earned cash.
10. Credit Karma
A poor credit score can impact your ability to get an auto loan. Plus, a high interest rate because of a low score may cost you thousands of dollars. With the Credit Karma app, you can get free weekly credit scores and credit monitoring. You'll also receive personalized suggestions to improve your credit score. Once your score reaches the point where you want it to be, it will be time to apply for auto loans.
Final Thoughts
Buying a car can be quite a hassle, but you can make the venture easier for yourself. There are many apps you can download on your phone so you can easily do research about the cars you're eyeing. Use these 10 apps to enhance your vehicle buying experience and ensure everything goes smoothly.