Instagram is a social media platform that allows users to share photos and videos. Users can also add filters and captions to their posts, and follow other users to see their content. Instagram is available as an app on iOS and Android devices, as well as on the web.
Instagram has become one of the most popular social media platforms in recent years. With over 1.3 billion users, it's no wonder brands and businesses are eager to create accounts and find ways to reach this vast audience. But what else do you need to know about Instagram? Here are interesting facts that will blow your mind!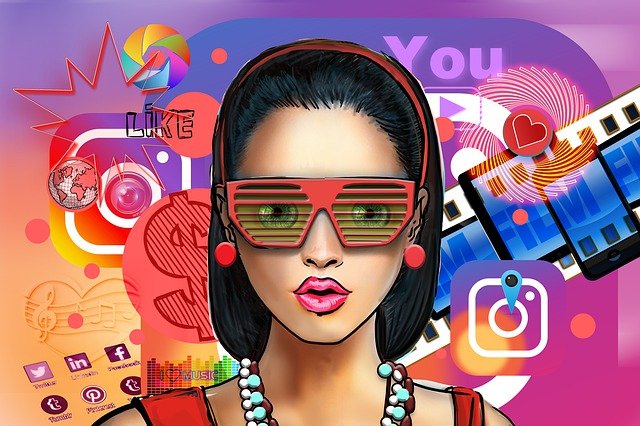 12 Interesting Facts About Instagram
When Instagram was launched on October 6, 2010 – it had 25 thousand users within its first day.
Instagram was first called Codename, but the name changed to Instagram before it went live. The history of this website is as interesting and complicated as you might think! The word "Instagram" comes from mashing together "instant camera" and Telegraph in order for founder Kevin Systrom's vision of a speed-focused photo-sharing social media platform to come true!
Kevin Rofield, the co-founder of this company took our first ever photo on July 16th, 2010.
The United States, Russia, Turkey, Brazil, and the United Kingdom are the top five nations that use Instagram in terms of popularity.
A new study has found that nearly 8% of all Instagram accounts are fakes. The alarming revelation comes as social media giants like Facebook and Twitter have been cracking down on creating profiles with false information or pictures, but it can be difficult to verify who is behind these sometimes fictitious identities without a thorough verification process in place!
Instagram is a great way to find out what's trending in the food world. The most Instagrammed foods are pizza, sushi, and steak.
Hashtags are the best way to get your message across. A recent study found that posts with at least one hashtag gained 12% more engagement than those without!
When Instagram was bought by Facebook in 2012 for $1 billion dollars, it had only 30 million users. Now with over 1 billion monthly active users on the platform that number has grown exponentially!
Selena Gomez is a singer who has lots of followers. In 2018, she had 138 million followers on Instagram and this makes her the most followed person in the world!
The heart is the most used emoji on Instagram and it's no surprise why. The small symbolizes love, kindness, compassion; all things we want to spread around our social media channels!
Of the most popular three filter styles, Gingham is by far the most favorite. Clarendon comes in at second place with shoppers liking it and Juno taking the third spot for being slightly more elegant but not as versatile overall
It's no surprise that five of the most followed brands on Instagram are also some you might have heard about before. National Geographic, Nike, and Victoria's Secret all rank highly when it comes to popularity with their followers! GAG & Nike Football are still impressive considering their relative newness to being contenders for influencers' affections.