Windows 11 users may find that they have an English United Kingdom keyboard layout installed on their computer, which can be a bit of a pain if you want to type in a different language. But don't worry, it's easy to remove and replace with another keyboard layout.
In this article, we will introduce the easiest method to completely delete the English UK keyboard.
Add English UK as a language
You can skip this step if you have English UK as a language installed.
Open Settings app.
Choose Time & Language on the side menu.
Choose Language & region.
In the Preferred languages setting card, click on Add a language button.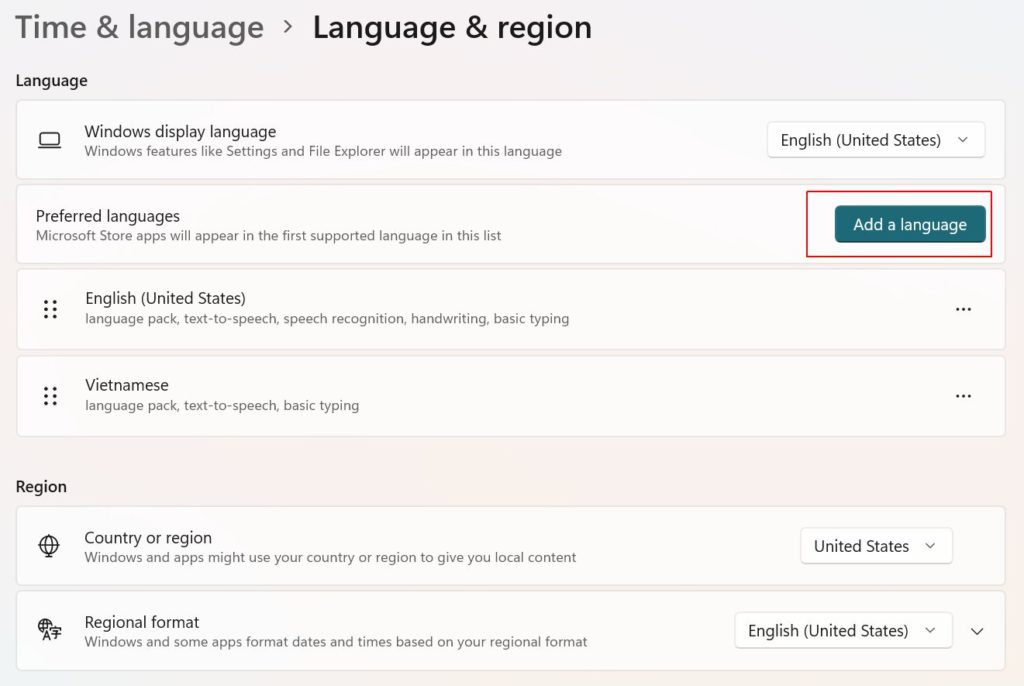 Then choose to install English (United Kingdom).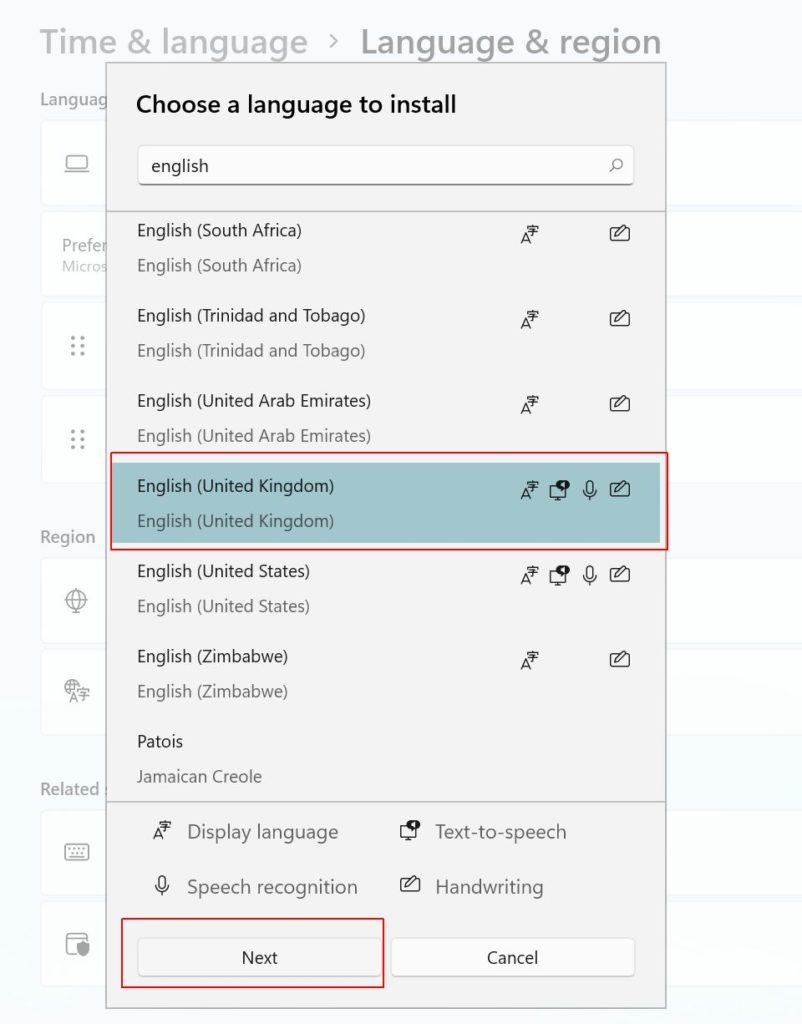 Add English US keyboard to English UK
After the English UK language is installed, you can choose to add a keyboard to it.
You can click on the 3-horizontal-dot menu under UK language to expand its settings then choose Language options.
Then choose to install a US (QWERTY) keyboard.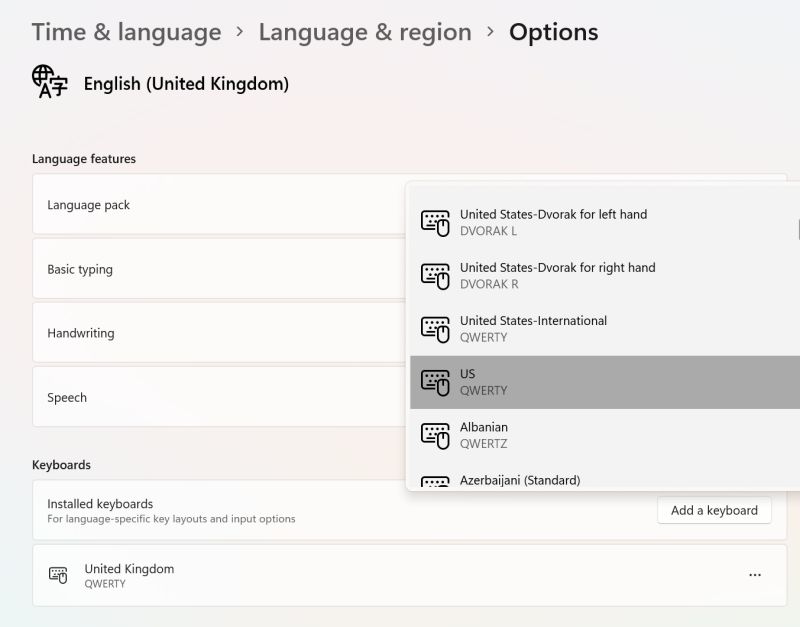 Then we have 2 keyboards as following: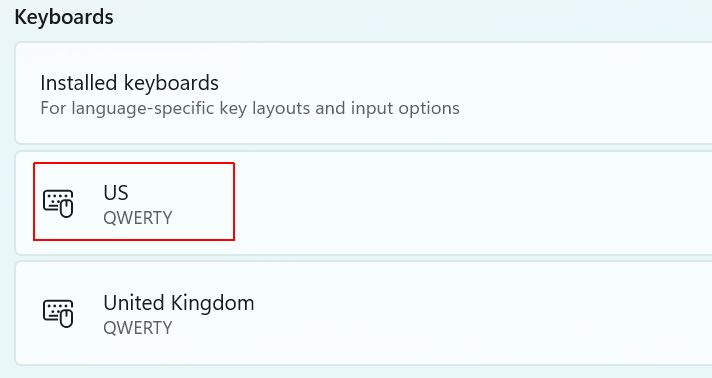 Delete English UK keyboard
After installing the US keyboard, we have a fallback option so Windows allows us to delete the UK one.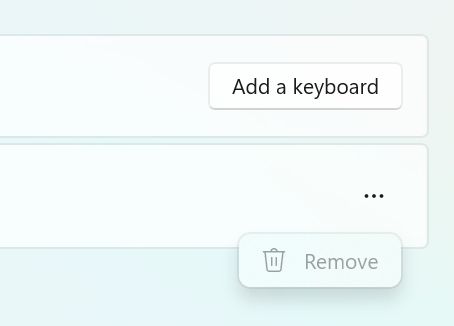 Click on the 3-horizontal-dot menu on the right side of the United Kingdom then choose the Remove option.
Delete English UK language
After the mentioned steps, we have the US keyboard in both English US and English UK languages.
The final step is to delete the English UK language.
Voila, anything related to the UK keyboard is completely removed. If you want to use the keyboard again, you can install it like any other languages.