Basketball could be the largest sport in the world in the near future if predictions of continually increasing popularity in China hold out.
And this is no less the case in the realm of video games, where basketball games regularly top the charts and sell millions of copies every year.
But what about smartphone users?
Don't fret – both iPhone and Android users have a full-roster of triple-A basketball games to download, ranging from free to pay to play.
In this article we are going to recommend our top 10 iPhone basketball games currently available for download on the app store right now.
There's a little something for everyone on this list and not everything is in the traditional basketball format. Some of the more innovative titles change it up completely. We'll be sure to
tell you about that in the details.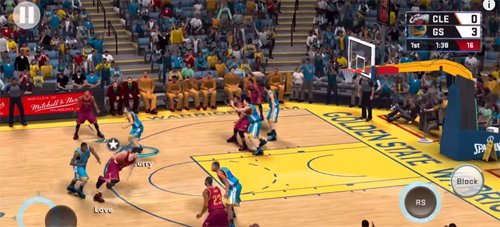 Probably the definitive classic basketball game available for your iPhone, NBA 2K17 costs $2.99 but gives you the features normally found in a fully-fledged video game. You can play as current NBA stars or even as historic players. Definitely an awesome game for sports fans who also enjoy pseudo-RPG like management of game aspects.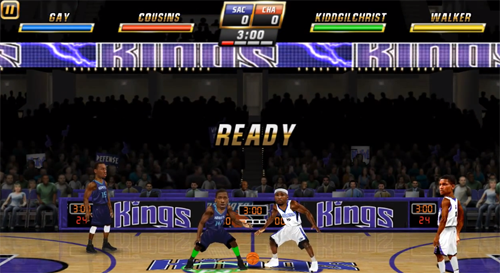 What can be said about NBA JAM that hasn't already been said before? This is the arcade classic but updated for the iPhone. It costs $4.99, which might seem like a lot of money but really, and especially for fans of the classic, it is money well spent. There are three play modes and 30 teams to choose and it also features both quick matches and league play.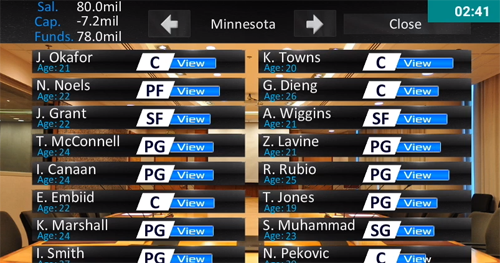 If you want to manage your own basketball team then this is the game for you. You scout, trade, and manage your facility. Very simulation heavy, this game is probably ideal for people who enjoy NBA 2K17 but want more of the simulation aspect and the micromanagement.

Inspired by the famous YouTubers, this eponymous game gives you progressively challenging but super addictive gameplay as a basketball squad. It even features a level editor for those who want to build their own arenas.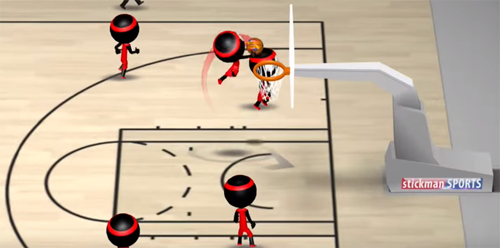 100 teams, tons of events, leagues, and tournaments – Stickman Basketball 2017 is a miniature NBA unto itself. The animation might not be for everyone – we find it particularly endearing. One thing that players will really enjoy is how the game doesn't take itself seriously but will have you playing it earnestly for hours on end.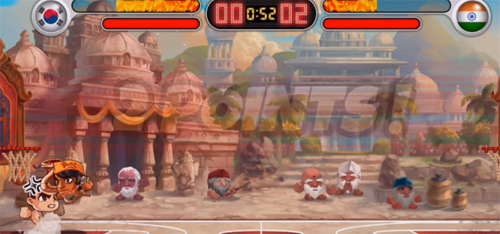 One on one basketball from Korea, this crazy game pits you and another player against each other as you attempt to score more than your opponent. It has unlockable characters and a really cool art style. This is the most out-there title on the list but also one that we definitely recommend you download if you download nothing else.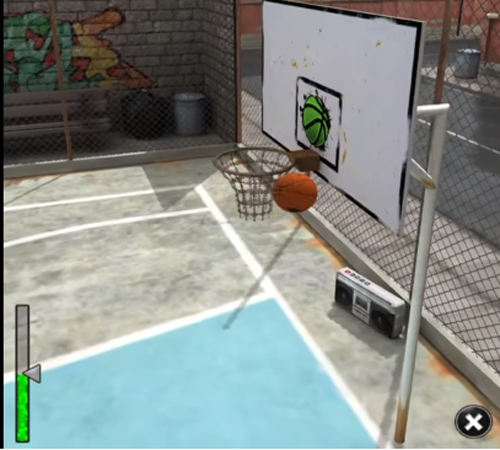 Real Basketball attempts to simulate what it would be like to play basketball, including the graphics it uses and the angles the camera is capable of doing. This game might not be everyone but if you like simulations and avatar customization, then you will find a lot to enjoy here.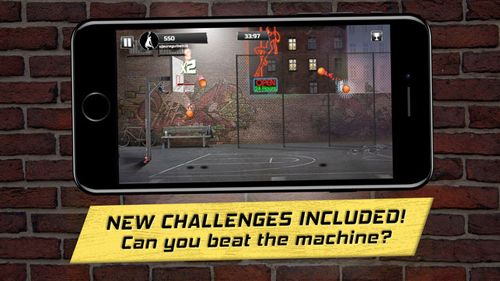 A simple concept that is amazingly fun – score as many points as you can within in a limited amount of time. That's it. Kind of like the old arcade games you would see back in the day where you would shoot the ball into a hoop and the machine would tally your score – except for this is on the iPhone.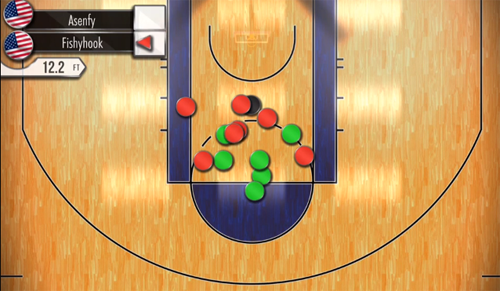 Amazing graphics and a huge community, Basketball Showdown is perfect for players who enjoy a competitive game without the need to be tied to the NBA license.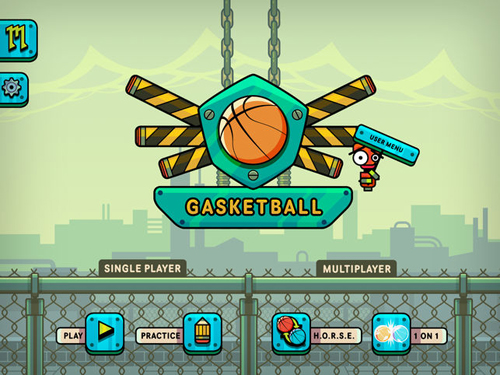 Make shots of all kinds – trick shots and regular – as you try to get a high score. A different take on the genre but similar to iBasket in many ways.