Puzzle RPG games have recently acquired quite a lot of popularity not only because of their addictive nature but also because of their beneficial impact on one's mind. Following are the most popular puzzle RPG games for iPhone and iPad.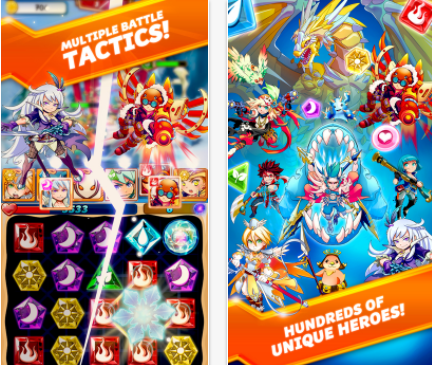 Battle Odyssey revolves around the world of Pondera that was harmonious and peaceful until it was corrupted by the evil forces. Your job is to save Pondera, but you can only do so by recruiting allies. These allies have different skills and talents that will help you attain victory against the evil forces.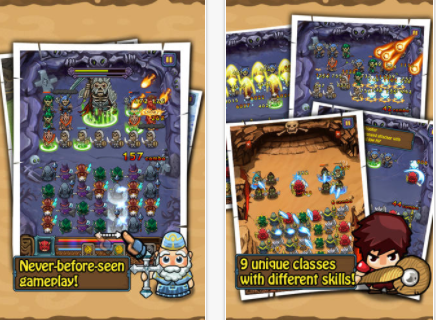 Puzzle Legend is every child's favorite game these days. With a smart Retina display and RPG experience, it appeals to most children. It provides an incomparable experience with a total of 50 levels. It has 5 different worlds to choose from with 10 brilliant heroes.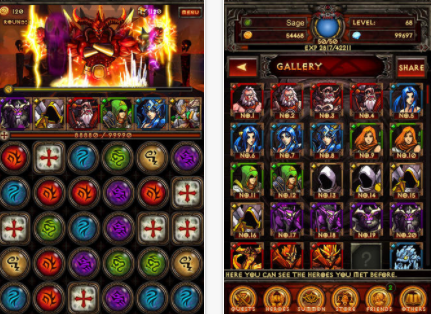 Angel Salvation involves an interesting scenario where demons have supposedly taken over, and the gamer's job is to rid the world of these demons. The game is set in a fantasy world with over 300 characters, including warriors, angels, demons, and dragons.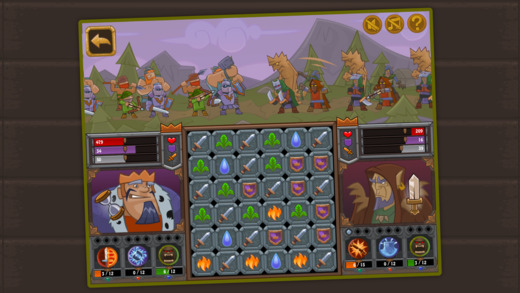 Puzzling Rush is slightly similar to Angel Salvation. The difference is that in this game, the evil forces of Yanyro have taken over Ukron, and your job is to be the savior in this crisis. You need to complete a match-3 sword to attack or shield to defend.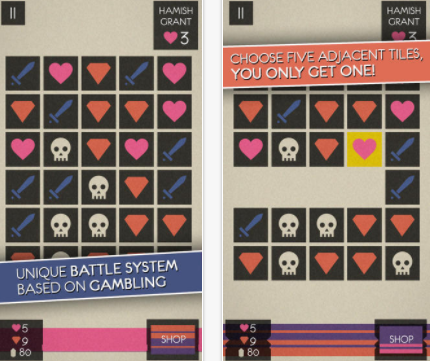 Faif, being a multiplayer game, is relatively popular with a high rating on the App Store. You're supposed to take over 5 tiles in order to win one and once you do, you fight your enemies until you attain victory. The graphic is simple yet beautiful. Furthermore, it has no IAP's whatsoever.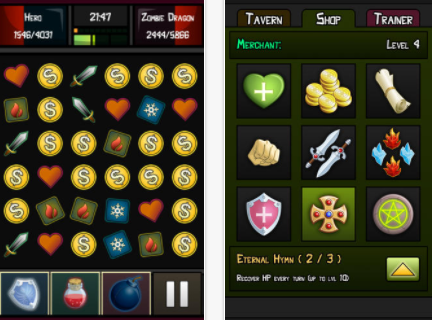 Dungeon Story is all about killing monsters by casting spells and collecting coins. It goes all the way to level 999 and is guaranteed to absorb the player with its appeal.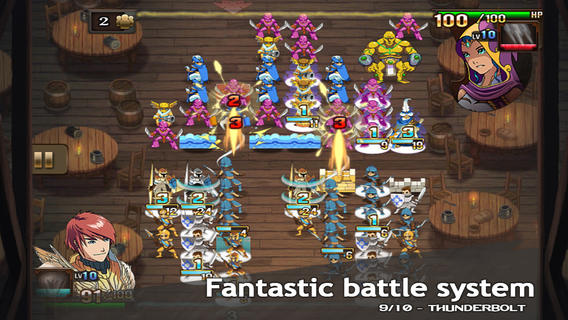 Labeled as the most strategic and interesting game to play, the Might & Magic Clash of Heroes consists of 5 heroes who are committed to saving their world of Might and Magic by fighting battles and gaining strength.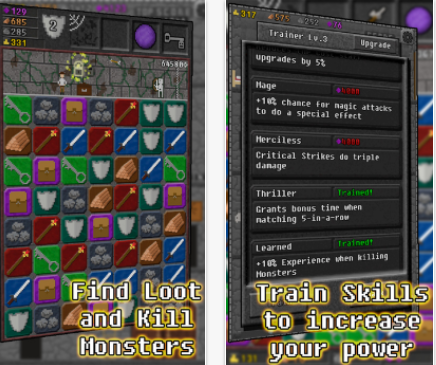 10000000 is another great RPG experience game where you're supposed to crawl through dungeons and match items that you encounter. The game features  more than 60 objectives to complete and over 20 different monster types to fight.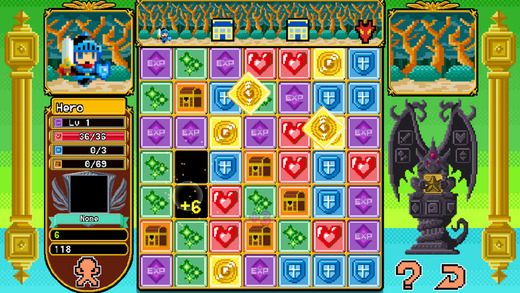 Block Legend is a JRPG where your job is to move through various regions, completing different missions and participating in various quests. It consists of various heroes to choose from and a number of battles to fight.
Puzzle Dungeons is a spontaneous game which has received positive feedback on iPhones. Its RPG experience has been labeled average and its rating is 3.5 stars.