If you're a fan of puzzle games, there's a good chance you've also dabbled in an RPG or two. After all, what's not to love about a game that combines the brain-bending challenges of a good puzzle with the epic storylines and characters of a role-playing game? The only downside is that, until recently, there haven't been many great options for puzzle RPGs on mobile. 
Fortunately, that's started to change in recent years. As more and more developers have begun to realize the potential of combining these two genres, we've seen some truly fantastic puzzle RPGs hit the App Store. And in this post, we'll take a look at five of the very best.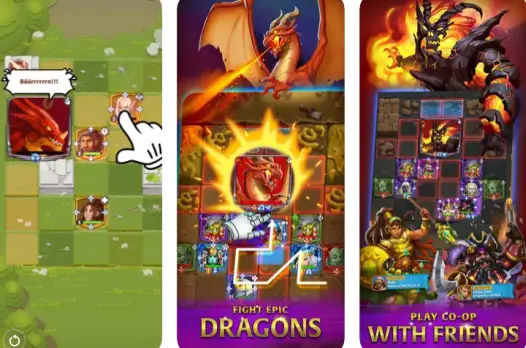 Friends & Dragons is a turn-based strategy game with a unique time restriction and flipping game mechanic. In the game, you collect and summon over 150 legendary heroes to help you fight in the campaign, dungeons, and heroic challenges.
You can also join guilds and play co-op with your friends to earn more loot. The more you play, the more rewards you can earn. You can also ascend your heroes to unlock new skills and dormant powers. They match your hero's powers and grant additional attack or defense to your team. With so many features, Friends & Dragons is a great game for all puzzle and RPG fans!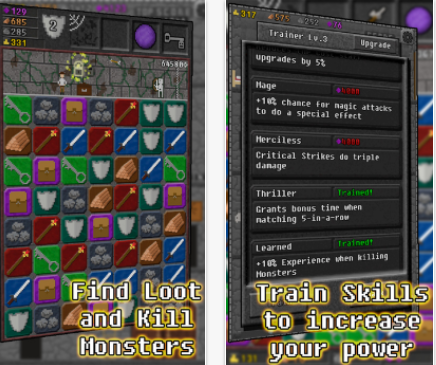 10000000 is a dungeon-crawling puzzle RPG matching game that will keep you coming back for more. With more than 60 objectives to complete and over 20 different monster types to fight, the game provides plenty of challenges.
But it's not just about clearing the dungeon; you also want to rack up a high score. To do this, you'll need to match tiles quickly and efficiently. You can also brew potions to make yourself stronger or drink potions that make the monsters and chests harder but increase your score. With its roguelike difficulty, 10000000 is a game that will keep you coming back for more.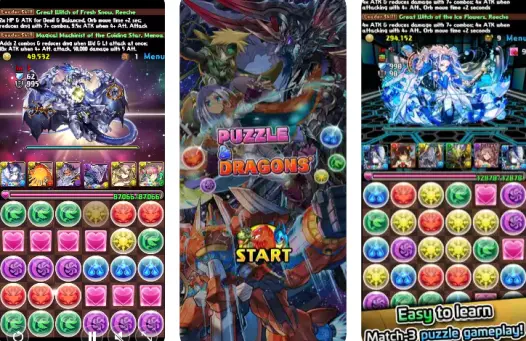 One of the most popular mobile games of all time, Puzzle & Dragons combines match-3 gameplay with dungeon crawling and monster collecting elements to create something truly unique.
Combat is simple: just match 3 orbs of a particular attribute to make the monster with the same attribute on your team attack. Chain together multiple combos and attribute team! There are over 2000 unique monsters to collect, and they synergize with each other beautifully.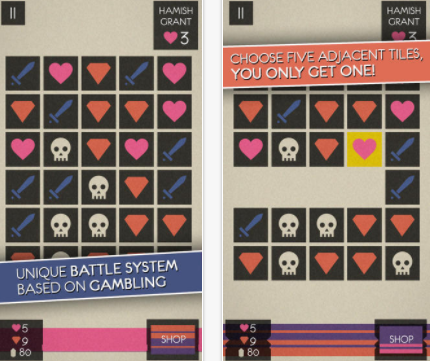 Faif, being a multiplayer game, is relatively popular with a high rating on the App Store. The objective of the game is to take over 5 tiles in order to win one and once you do, you fight your enemies until you attain victory.
The game features a unique gameplay, odd battles, and a shop with kickass powerups. You can use gems you collect in the game as payment for powerups in the shop. The game also has an infinite mode where you survive as many opponents as you can.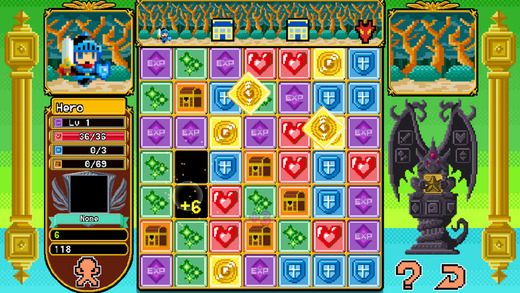 Block Legend is a retro puzzle JRPG that'll take you on a unique adventure every time you play. With fun tile-breaking gameplay, a huge selection of heroes, and tons of monsters to fight, you'll be spending hours upon hours exploring the multiple regions, taking down powerful bosses, and completing over 100 quests.
If you're looking for a game that'll keep you entertained for hours on end without breaking the bank, Block Legend is the game for you! With NO IAP required, you can enjoy the game without having to worry about making any in-game purchases.