There's something about snipers that just seems to fascinate gamers. Maybe it's the idea of taking out enemies from a distance or the challenge of hitting a target that's small and difficult to see. Whatever the reason, sniper games are always popular. If you're looking for some good Android sniper games, check out these ten favorites. You're sure to find something to your liking!
Sniping games are always fun, be it on a PC or on Android. Below are the best ones on Android and don't forget to get a bluetooth game controller to maximize your shooting experience.
Top 10 Android Sniper Games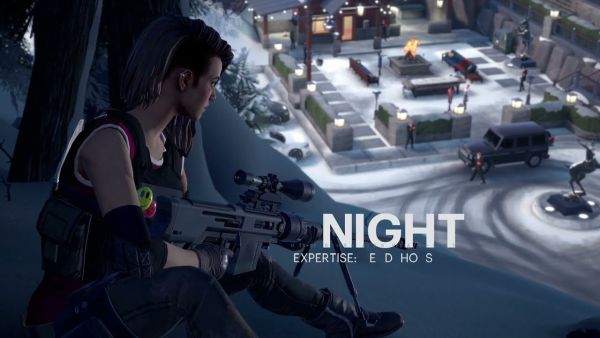 In this unique game, you'll take on the role of a sniper for the International Contract Agency (ICA). Your job is to eliminate targets with stealth and creativity. As you globetrot around the world on different assignments, you'll build up your reputation as one of the ICA's Elite Agents. But beware – other players will be gunning for you too in fierce competition. So sharpen your skills and get ready for some intense action.
Become the world's best sniper and take on dangerous assignments around the globe in Hitman Sniper: The Shadows! Use stealth and strategy to eliminate your targets, build your reputation as an elite agent, and compete against other players for the top spot on the leaderboard.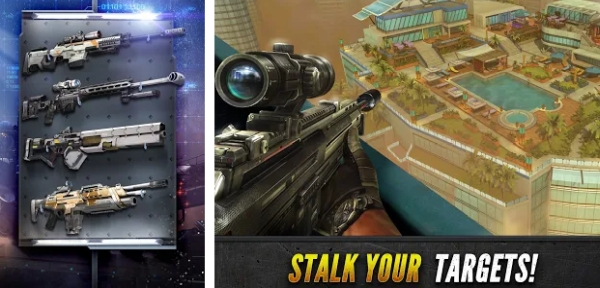 Sniper Fury is a free sniper game available on Android, and it's arguably the best one. This game is all about becoming the best sniper and taking action. The game is simple; just shoot to kill. It's a stunning FPS game as you take on the fight against evil with over 130 unique missions and unbelievably immersive 3D graphics, featuring exotic locations and urban skyscrapers.
Sniper Fury puts you in the middle of epic 3D battlefields to become the ultimate hitman. As the world's top sharpshooter, you do more than kill targets; you deliver justice from the barrel of a gun.
In this game, you can equip 3D sniper rifles, single-shot repeaters, automatic assault weapons, and more to hit your targets. With hundreds of guns for you to collect and upgrade, bring the best one to your next shoot-out!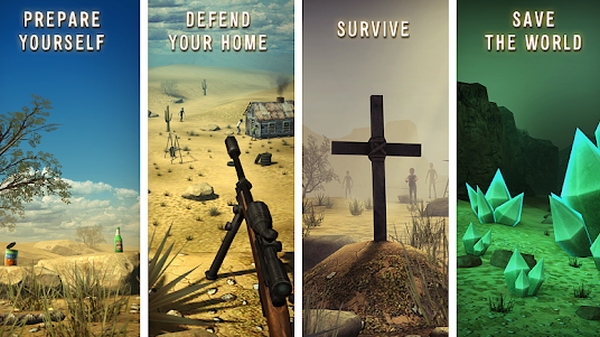 Last Hope is a zombie-themed 3D shooter placed in the desert. The game is all about surviving from the zombies' rushes as much as earning high scores. Players need to choose the best combos of items and skills in order to survive and climb the ranks of top snipers.
In a world overrun by zombies, it's up to you to take them out and secure a safe haven for humanity. With realistic graphics and an immersive gameplay experience, Last Hope is the zombie game you've been waiting for. Test your skills against hordes of the undead and see if you can become the ultimate sniper. Ready for a challenge?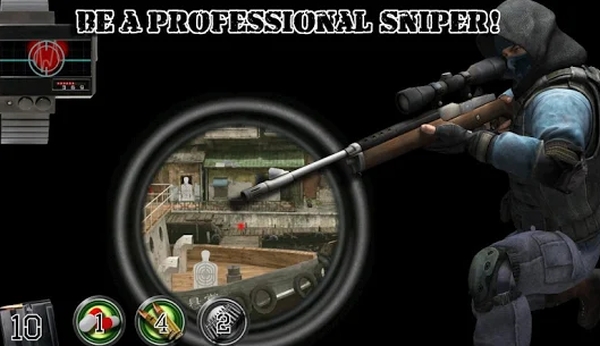 The Shooting Club 2nd sequel is a game that takes advantage of connection with reality. It's about mastering your riffle and accurate shot placement, as well as wind direction for those long-range shots you need to take down targets from afar! You'll have opportunities to use all sorts of guns including sniper rifles so become the best sharpshooter around.
Here you'll need to take into account all the factors that a real-life sniper would have to consider, from shot accuracy to distance to the target, wind direction, and more. This is the closest you can get to being a professional sniper without actually signing up for duty.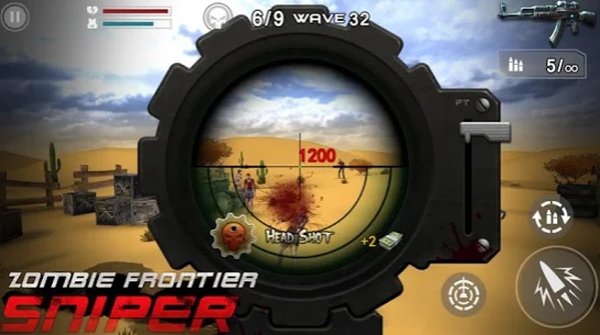 Zombie Frontier : Sniper is an immersive first-person 3D adventure that blends stunning graphics, excellent music, and realistic sound effects to create a highly detailed world.
The city has been engulfed in unknown viruses that turn everybody into creatures. The survivors now are hidden in warehouses, supermarkets or anywhere else they can find. Your mission is to kill these creatures and rescue the survivors.
Over 16 classic weapons are available for you to choose from, each with its own unique feel and performance. Take down zombies and rack up kill streaks as you navigate the city with ease thanks to smooth, intuitive controls. Precision aiming will help you take down zombies and survive this apocalyptic nightmare.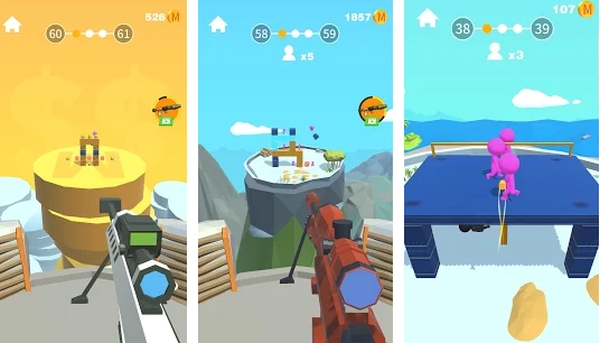 With minimalist graphics and simple controls, this game is easy to pick up but hard to master. Line your shot perfectly to take down moving targets, or upgrade your weapon regularly to keep things interesting. And if you're ever low on coins, don't worry – there are bonus stages that will help you out. Plus, with five different sniper rifles to collect, there's plenty of replay value.
Hold and drag your sniper scope to aim, release to shoot
When aiming at moving target, time your shot for the best outcome
Upgrade weapon regularly
Shoot buildings and fuel tank for extra fun
Simple shooting with a puzzle twist
Low on coin? Bonus stages will fix you up
Collect all 5 sniper rifles and adventure in different maps
Infinite ammo, so don't be afraid if you missed your target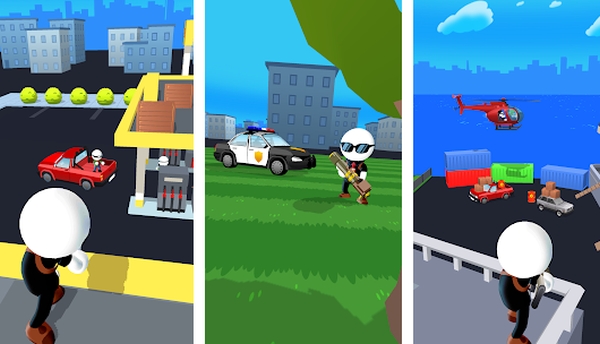 Take aim and pull the trigger with Johnny Trigger – the new, exciting sniper game that takes traditional assassin gameplay to a whole new level! Stay atop nearby buildings and take out your targets with ease – you're a highly-skilled assassin, now it's time to prove it.
With stunning 3D graphics and easy-to-learn controls, Johnny Trigger is perfect for players of all ages and experience levels. So put on your best assassin outfit, hone your skills, and get ready to take down the bad guys in this adrenaline-pumping game!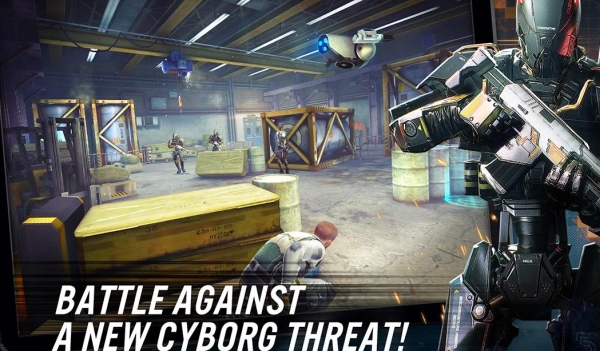 You have been hired to push back this invasion, at all costs in Contract Killer: Sniper. Similar to other sniper games, you can use scopes and silencers to conduct long-range assassinations, cover, and stealth to sneak up on your enemies.
CONTRACT KILLER: SNIPER is an intense, fast-paced shooter game where you precision shoots your way through thrilling missions and engage in fluid combat with your enemies. Whether you're tearing through cyborgs or blasting apart mechs, the satisfying action will keep you coming back for more!
The game features dozens of unique quests with different objectives to earn titles, badges, and big rewards. Weapons with scopes, silencers, magazines, and outfits can be upgraded.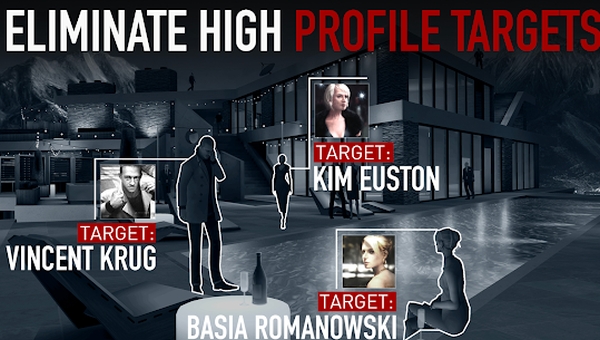 The popular game console series, Hitman, come to Android with Sniper edition. You are required to play with strategic shooting abilities, serve the duty to plan the ultimate assassination kill shot.
In this game, you'll battle zombies in Death Valley, taking on 150+ missions with 10 different contracts. hone your strike skills and uncover secrets as you execute the perfect assassination. With beautiful graphics and immersive gameplay, Hitman Sniper is sure to keep you entertained for hours on end. And with 16 unique guns to collect and upgrade, you'll never get bored of taking out your targets.
It has a zombie mode where you become a zombie hunter, fighting with a true battle of your skills and speed of execution. Improve your strike skills on mobile for the perfect assassination as you uncover secrets and subterfuges in this fun game!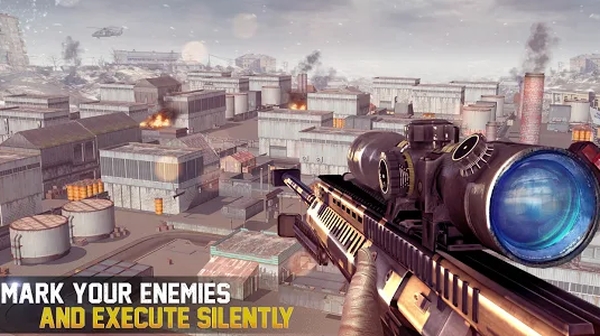 Are you ready for a free offline FPS sniper 3D action game? This upcoming sniper shooting game is focused on an intriguing plot and a fun action shooting game. To destroy targets in our latest games, you must keep your target with a sniper rifle.
Battle your way through unique shoot game story missions, using your sniper rifle to take down targets from a distance. With stunning 3D graphics and realistic sound effects, this is one adventure you won't want to miss!
To complete your missions, arm yourself with sniper rifles, single shot repeaters, automatic assault weapons, and other weapons. You can pick and update hundreds of guns, so bring the best one to your next mission!
Conclusion
Whether you're a sniper game beginner or expert, we've got the perfect game for you. If you haven't already, check out some of the best sniper games for Android and start honing your skills today. With stunning graphics and challenging levels, these games are sure to keep you entertained for hours on end.