Did you know that your computer has three different audio inputs? Inputs are used to record sound, and the most common input is a microphone. If you want to record sound from a website, use dictation software or anything similar you may encounter some problems on Windows. The fix is easy and you will need just a couple of seconds of your time.  Anyway, all you have to do is use the steps we listed below and you will get job done.
This blog post will show you how to enable microphone, line-in audio, and stereo mix in Windows 10. In order for this to work on your computer it needs to have the following specifications: a built-in microphone or an external USB headset, speakers or headphones, and speakers and headphones must be set as default playback device.
Enable Microphone
Go to Control Panel > Sound > Recording. Basically, this is the menu you need to remember. It will be used for enabling all of the aforementioned features and it is more than just useful. The first thing you may need to enable is the microphone. Simply right click on it and confirm enable. You can also click on set as default.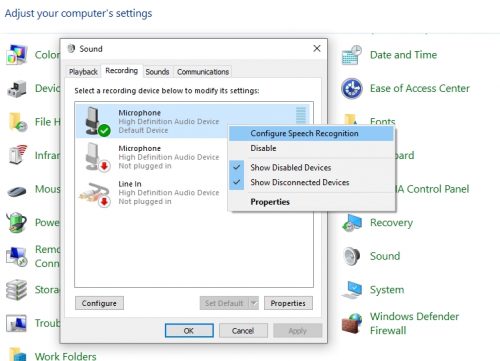 We should add that from the same menu you can adjust the mic. Right click on it and then go to properties. On the listen tab you can adjust from where you want to listen to that audio file. In most cases, you will need to select the computer speakers. The levels tab allows you to adjust the sensitivity of the mic. Here you can choose any sensitivity you feel comfortable with. Experiment with various settings and you will find the one that matches your criteria.
Access Advanced Tab to configure format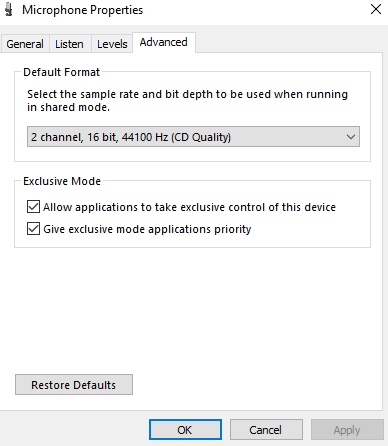 This is an alternative and it is very helpful. It is very important as well so it gets a separate step. Just click on the advanced tab and you can choose the audio format. Standard selection is 44100 Hz or CD quality, but you can choose the DVD as well. Keep in mind that the saved file will have a bigger size.
Enable Line in and Stereo Mix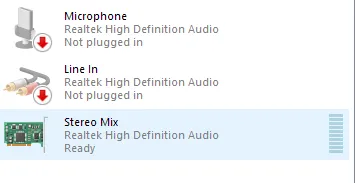 Right click on these two features and enable will do the obvious thing. The stereo mix is the most appealing feature for some of us. It allows to record sounds and music from a website or anything that is used to play on the computer speakers. If the option is unavailable it means that your sound card doesn't support it.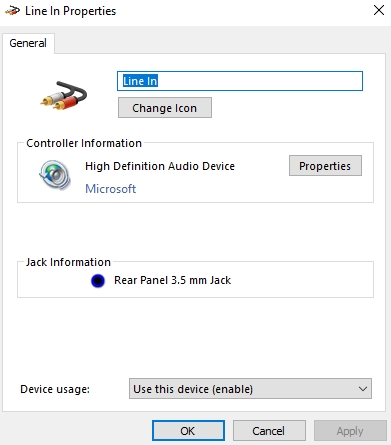 Conclusion
This simple tutorial can help you solve some of the most complicated and annoying issues you have with your PC. There is no need to add that it is a simple process that will require your time and nothing more. Be free to mix and match to see which settings work for you the best.