Do you want to clean your floor without any effort? Let robot vacuums do the cleaning process for you! Whether you have hardwood or carpet floor, robots would help you clean the floor effectively. You have different selections of robot vacuums in the market, and most of these have amazing features.
But, which robot vacuum would you prefer to buy? If you haven't decided yet, it's best to consider the criteria for buying robot vacuums.
How to Choose a Robot Vacuum
Let's face it that cleaning your floor is tedious particularly if you arrive home from work. Don't worry because the robot vacuums would help you achieve dust free home. Here are the essential things you need to consider before you buy a robot vacuum.
Consider Your Budget
Robot vacuums have ranged from the low to the highest prices. A vacuum that has an awesome feature would cause much more than the traditional vacuum. Think about your budget and the features you want your vacuum to have. From here, you can decide which vacuum you are going to buy.
Companion Apps Are Great 
Every customer love robot vacuums due to the app it has. You can control the vacuums schedule, or the robot vacuum can map out the areas it has cleaned. But, we know that this app com with the price, so you decide if you're going to buy it or not.
Big Battery Means Great Vacuum Performance 
Yes, big batteries of robot vacuums result in the excellent cleaning job. It's wise for you to select robot vacuums with big batteries if you have a large home. But if you don't have a budget, you can select a vacuum that has a small battery.
Also, remember to read reviews about robot vacuum because you get more idea about the vacuum you like to buy. Reviews can also give you information about the factors that buyers like or don't like about the product.
Top 5 Best Robot Vacuums
Since robot vacuums are reliable and easy to operate, every homeowner wants to buy it. Do you like a robot vacuum that has many features? Well, here are the top robot vacuums you might like to buy.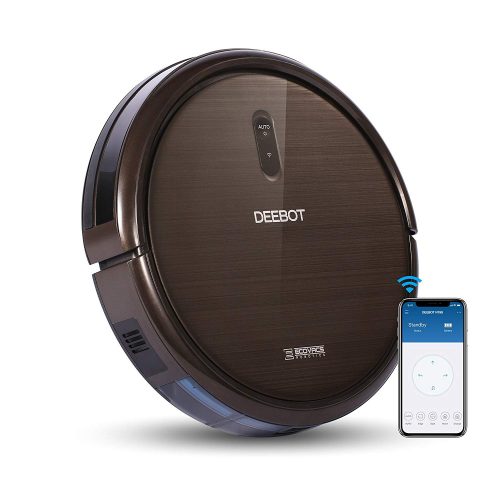 If you want to have powerful app control, the Ecovacs Deebot N79S is the right choice for you. It offers a reliable a fast cleaning performance that you would like. The powerful suction performance makes it suitable for big homes.
Also, the Ecovacs Deebot N79S is compatible with Alexa voice command that makes it an awesome vacuum to have. Despite its functions and unbeatable price, the Ecovacs Deebot N79S has finicky Wi-Fi setup. Also, some buyer experience a few navigation issues.
But, those are only minor issues, and the robot vacuum still offers a good performance you would like. It's one of the best vacuum cleaners you would like to use every time you clean your floors.
Do you want to see a robot vacuum that has a self-emptying dust bin? The iRobot Roomba i7+ vacuum can self-empty it dustbin that makes the cleaning process easy for you. The robot vacuum has multi-story mapping and camera-based navigation that allows the robot to vacuum an excellent cleaning performance.
You can also use Google Assistant with the iRobot Roomba i7+ vacuum. Most buyers also like the automatic room recognition of the vacuum that helps the robot perform fast cleaning. Despite its excellent features, iRobot Roomba i7+ is expensive, and its clean base is bulky.
But, the high price is worth it if you want an awesome robot vacuum that's perfect for your home. You would always see a dust free home using the iRobot Roomba i7+.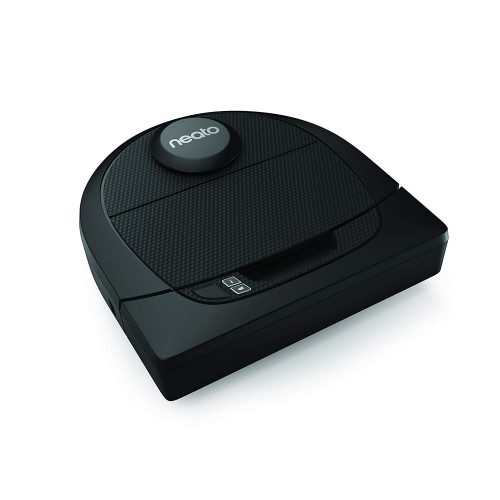 We're sure that excellent navigation is an awesome robot vacuum feature. Guess what? The Neato Botvac D4 Connected has that feature and more. You would love the smart charging, and virtual boundary lines feature that keep the robot vacuum on the go.
The Neato Botvac D4 Connected is also compatible with the Google Assistant and Alexa. Customers love the reliable and fast cleaning process that keeps their home dust free. But, the Neato Botvac D4 Connected has a small battery life, and it's a bit loud.
The Neato Botvac D4 Connected could be your best choice if you see the awesome cleaning performance it can make.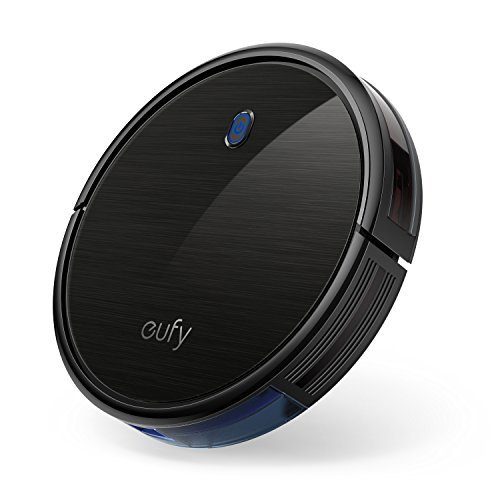 Do you have trouble cleaning the lowest furniture in your home? Don't worry! The Eufy RoboVac 11s offers a superb cleaning performance that keeps the dust off your floors. Get ready to be amazed at the long battery life the Eufy RoboVac 11s has. With long battery life, you have enough time to clean your house.
Also, the Eufy RoboVac 11s is very affordable, so you don't have trouble buying it. The robot vacuum always offers superb performance each time you clean the house. But, buyers might consider the vacuum's lack of app control and virtual barriers as a downside. Some homeowners might dislike the limited scheduling options of the robot vacuum.
The Eufy RoboVac 11s is worth your investment if you want a reliable robot vacuum for your home. With its small size, it can clean your floor successfully all the time.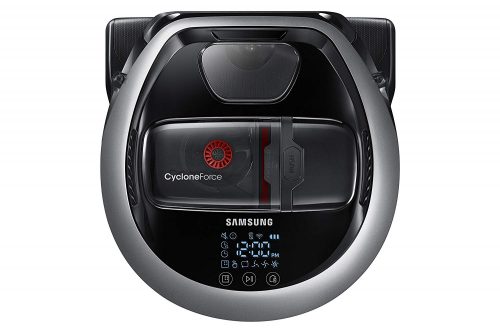 If you plan to buy the Samsung Powerbot R7070, then shouldn't waste time. This robot vacuum has excellent features that are perfect for the speedy and reliable cleaning process. The flat edge of the vacuum works on tight places perfectly. You can use the manual steering option anytime.
The Samsung Powerbot R7070 has a smart navigation that applies to different floor types. There's also an app control that lets you control the vacuum even if you're still in bed. On the downside, the Samsung Powerbot R7070 has no superb battery life, and you can't rely on the Alexa integration that much.
But, it's still worth your cash due to the impressive performance it has. The Samsung Powerbot R7070 gives you satisfaction despite its minor flaws.
Now, are you ready to buy the best and reliable robot vacuum today? Come and check out these best top 5 robot vacuums that fit your home.