Making stop motion videos on Android has never become easier with these apps.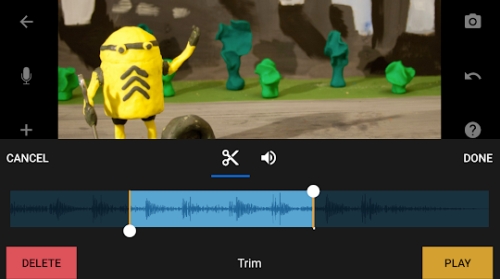 Stop Motion Studio is a feature-rich movie editor, including a simplistic, easy-to-use interface, an overlay mode showing the differences between frames, animation guides to position animated objects, tools for copy paste and insert frames, an interactive timeline.
The app offers a large varierty of unique titles, credits, and text cards or create your very own with the built-in editor. The created video can be saved to your photo library or shared to YouTube in 4K or 1080p.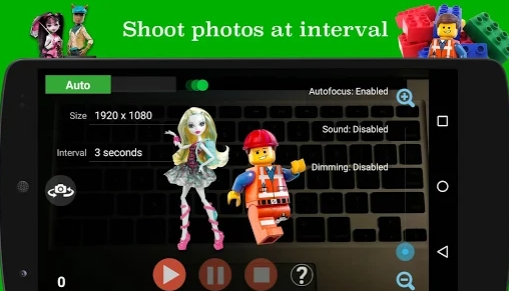 PicPac is the highest rating stop motion app on Android. It packs your pictures into stop motion and time lapse movies. You can use your gallery photos, gallery videos, Instagram photos, or capture time-lapse photos to create stopmotion/timelapse videos.
PicPac free version can only generate 360p videos, it can't duplicate or merge projects and change video ending logo while the pro one can generate up to 1080p videos and allow customization of logo and projects.
Lapse It is an award-winning app for capturing stunning time lapse and stop motion videos using any Android phones and tablets. There is no need for expensive photography equipment, just an Android device and Lapse It.
Lapse It's features:
Well designed UI
Fast render engine
Support imported sound tracks
Customisable frame rate
Support images and videos from other sources
Render to MP4, MOV and FLV
Share created movies to YouTube, Facebook, Google+ and other social networks
Different effects
Video Trimmer
Reverse Time
Horizontal and vertical flip support
Clayframes is an easy to use app which has a huge set of features for making stop-frame animation and time-lapse movies in minutes on the move.
Clayframes's features:
Mp4 video exporter for Android 4.3+
AVI video exporter
AVI video player
Onion-skinning (transparent overlay) for smooth movement
Preview Loop: Review your movie as you shoot it.
Camera shutter can be triggered remotely.
Timed shutter release of time-lapse movies cane be configured from 1 second to 1 hour.
Audio is added from recorder or tracks.
And many more
The app creates stopmotion videos, animations, and claymations. User just needs to setup a scene, shoot a frame, adjust and repeat. After it is done, this app will automatically string together all the frames into a .mov movie that you can export to your Gallery or play in VLC.
Stop – Motion features:
HD resolutions support
Grid Overlay and Onionskin Overlay support
Local playback
Export to Gallery
Share video to YouTube
Motion is an app for recording stop motion videos with your Android devices, simple, fast and intuitive. Motion – Stop Motion Camera allows high quality video and customizable frame rate. This app is simple and fun to use.
The app has a built-in native C++ render engine so it can export video fast and smoothly.
Funmotion is a fun and easy way to record your stop motion clips on Android. You just need to click the tick button when you are ready and have your clip ready. You can tap and hold to record your video, and use it repeatedly to create your sequences.
You can also create lapse alike videos by tapping your screen faster. The longer you tap the screen, the longer the framerate becomes.