With the exponential growth in ecommerce, it's no wonder that WooCommerce is one of the most popular platforms for online shopping. If you're looking for a way to make your website more profitable, then this blog post is for you. We'll be going over some great resources that will help you learn everything there is to know about WooCommerce so you can start building your own store today!
What is Woocommce?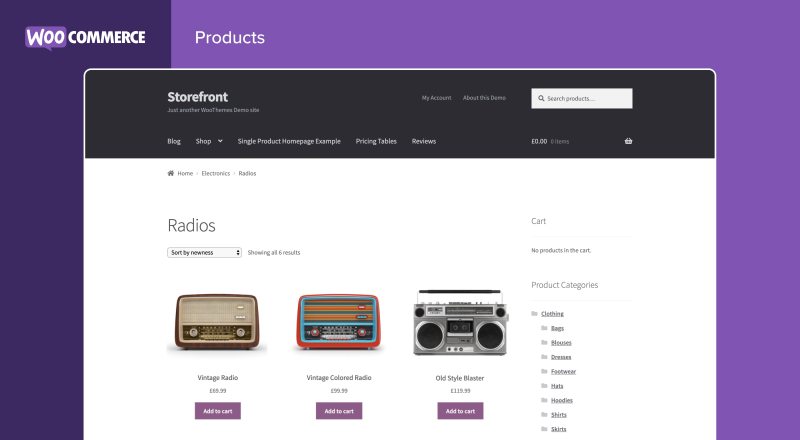 You may have heard of WooCommerce before. If not, it's a free e-commerce plugin for WordPress that allows you to sell your products online and accept payments from credit cards or PayPal. It can also be used offline, which is great if you want to host an event or have a store where customers can come in and buy products. In this blog post, we will talk about what WooCommerce is, how it works with WordPress, and the advantages it offers over other payment methods.
Advantages of using WooCommerce
WooCommerce has a number of advantages over other payment methods.
The first is that it's free and easy to set up, which means you won't have to pay any setup fees or hire developers for installation. Plus, because WooCommerce integrates seamlessly with your WordPress site, your customers will be able to browse through products they would like to buy and make payments all from the same site.
Another advantage is that WooCommerce offers a variety of plugins and extensions which can help you customize your store, including MailChimp for newsletters or Heatmap to track customer behavior within your website's design.
The features don't stop there either! You might also be interested in setting up a blog with WooCommerce so customers can read about new products as well as the latest updates on promotions and upcoming events related to those products.
With some clever use of pre-sale options, timed discounts, shipping rates based on country destinations, plus lots more features–WooCommerce has something for everyone in terms of ecommerce needs!
Best Resources to Learn WooCommerce
How to build an ecommerce store with wordpress & woocommerce
So you want to start your own ecommerce business, but you're not quite sure where to begin? With this course it doesn't have to be so difficult. The course is going to take you through everything that needs to happen for a successful online store – from the start all the way up until selling products in Woocommerce and you'll be able to use any of these skills as freelance work.
This comprehensive course has been designed with beginner WordPress developers in mind; we'll walk through how to set up an ecommerce website using a WordPress-powered WooCommerce installation before going on and providing more advanced techniques for special cases such as setting up stock management or promotions campaigns.
Successful businesses rely on their online stores to bring in new revenue. However, not all of them have the time or know-how for handling and managing marketing content updates themselves. A detailed documentation might be cumbersome to create on your own as well, which is why WooCommerce Docs are here!
This knowledge gallery has tutorials that cover installation and troubleshooting for both simple and complex requirements. The topics range from setting up PayPal integration, getting notifications set up with WordPress Notify My Customers service, using MailChimp for mailing lists that are better than products you find elsewhere – so how would it be possible to miss out on a valuable resource like this?
WordPress E-commerce: Build 2 Websites & Dropshipping Store
With this course you will master how to create a full featured e-commerce website using the WooCommerce plugin. You will learn how to build and design an awesome online store that sells physical products and subscription based services, accept payments from customers worldwide, protect your customer's information with PayPal integration, provide itemized shipping settings for buyers and set up tax rates. The goal of the course is to make your life easier so you can get back in control over your business!
You will learn about creating products and shipping settings, integrating with PayPal and Stripe plugins, member sites and relationships with a membership site plugin like Memberships Goddess.
WooCommerce Theme Development: Advanced Course
In this course, you will learn how to design your WordPress templates with WooCommerce compatibility. 
By utilizing the One Click Demo Import tool, you can create a demo for any theme in minutes. This is great if there was ever an outage and clients needed access to take care of their orders.
You'll also receive instruction on customization and bundling WooCommerce with any theme as well as security tips and internationalization (i18n).
Whether you're looking to get a job as a web developer, come up with your own website, or just want to experiment with WordPress this is the product for you!
Blog Posts