The bathroom is a room that people use frequently, and so it's important to keep it well ventilated. A good ventilation system can help prevent mold growth, as well as reduce the risk of airborne diseases like C-diff. Bathroom fans are key for this purpose. But which one should you get? In this blog post, we will review 5 of the best commercial bathroom fans on the market today!
What to Look For in a Commercial Bathroom Fan?
Some features things to look for in a commercial bathroom fan are durability, adjustability settings for ventilation (so you can turn on or off different degrees of venting power), and quiet operation.
Durable construction: a good fan should be made of sturdy materials that can withstand the rigors of commercial use.
Adjustable settings for ventilation: you want to set your bathroom fan so that it is on all day, but during colder months, or when guests come over, you'll need different degrees of venting power. A good fan should have adjustable settings for ventilation to meet your needs.
Quiet operation: a bathroom fan's best feature is that it's not noticeable, so you want one that will run quietly without disrupting the peace and quiet of your guests.
5 Best Commercial Bathroom Fans
Broan-NuTone L300 High Capacity Ventilator Fan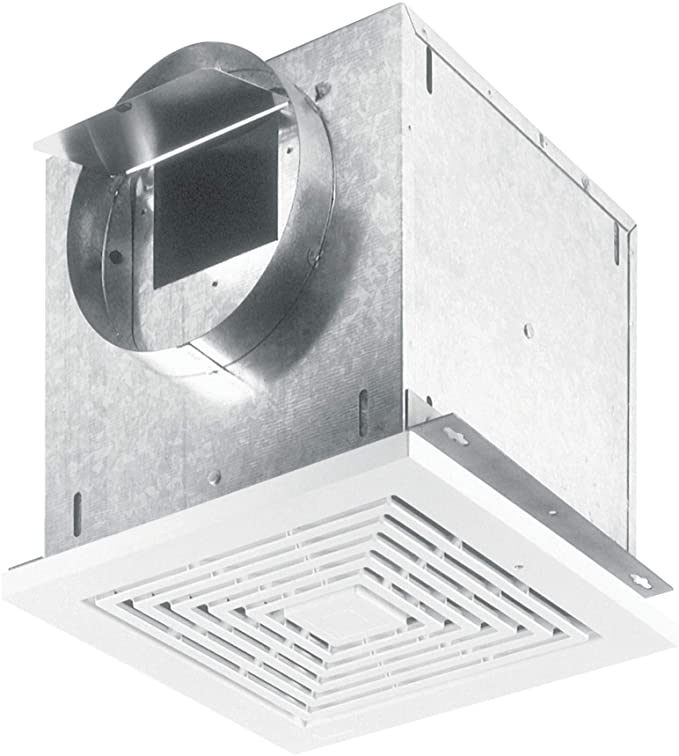 The Broan-NuTone L300 High Capacity Ventilator Fan is a high-capacity fan designed for large rooms and effective ventilation in conference rooms. It features a single, impact-resistant, centrifugal blower wheel and heavy duty construction with an 8″ round metal duct connector. Customization options include horizontal, vertical, or inline operation using separate adapters.
The Heavy-Duty L300 high capacity fan from Broan-NuTone right in your corner, ensuring smooth air flow and keeping everyone happy. With an 8″ round metal duct connector for customizing airflow direction, this reliable fan will stay in place no matter where you put it!
Now if peace and quiet weren't incentive enough for you already, the motor on this guy are permanently lubricated so they can keep going without making a peep.
Panasonic FV-30VQ3 WhisperCeiling Ventilation Fan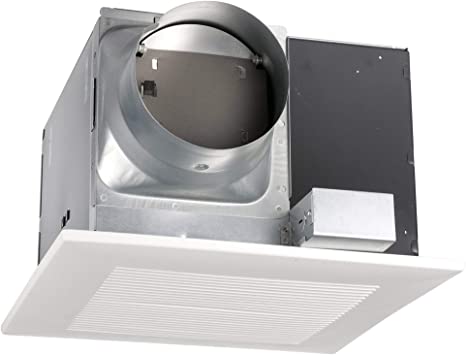 Panasonic FV-30VQ3 WhisperCeiling Ventilation Fan is recommended for light commercial applications. This powerful yet quiet ventilation fan moves 290 CFM of air at 2.0 sones and is designed to be easy to install with 6″ ducts.
Fans from Panasonic will clean the air in any space eliminating humidity, mold, and bacteria while increasing your air quality through more than 10 air purification filters including Allergy Blocker Filter that reduces odors such as cigarette smoke, pet hair, cooking oil; Odor Excluder Filter helps eliminate kitchen odors; Gas Saver filter minimizes the cost of energy over time by reducing heating loads on motors and mitigating excess heat exhaust in your home or office which can lead to increased energy costs.
BV Ultra-Quiet 150 CFM, 2.0 Sones Bathroom Ventilation & Exhaust Fan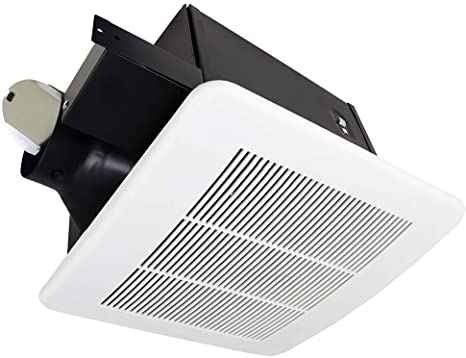 Escape the sound of bathroom noises and upgrade to the cheapest, most effective way to whisk away your worries – a quality ventilating fan. Why usually go through unnecessary ventilation methods? With this potent powerhouse you'll be able to cover up even the noisiest neighbors at their full-capacity 150 sq-ft reach! It has pre-installed mountings on the patio side that come in handy for new home installations too.
The BV Ultra-Quiet Bathroom Ventilation & Exhaust Fan is $250.00, and has 2.0 sone super quiet performance with silent-clever technology for mounting opening of 10.5″ x 10.5″. It's 8″ high made in stainless steel with a 4″ duct collar ventilating up to 150 sq ft, HVI 2100-certified and UL approved for quality assurance, and also one year limited product warranty service included!
Delta Electronics VFB25AEH BreezSignature Humidity Sensor Fan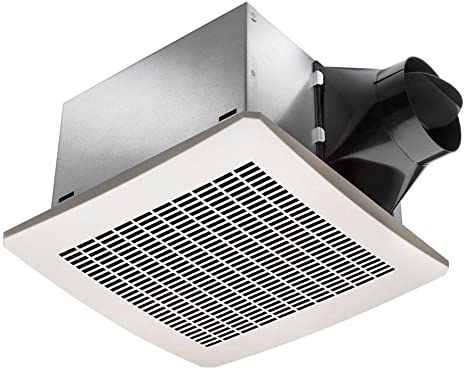 If you're looking for a reliable, low-energy fan to keep your house comfortable and cool during the hot summer months, look no further than this Delta BreezSignature Humidity Sensor Fan. Choose how this quiet fan runs – without a humidistat or with one, and turn off the LED nightlight in low light conditions for sleep mode. During such hot times of year when outside humidity levels may be high, this smart connected air scrubber will adjust its speed accordingly so that you can maintain fresh airflow indoors.
It's ENERGY STAR qualified for efficient cost-taking operating modes and precision engineered from durable thicker plastic without using any harmful chemicals like formaldehyde resin.
This fan will provide a refreshing breath of air in precisely 2.0 sones while monitoring your room's humidity levels, and can be used to increase the temperature or push moisture out. It also uses less energy than many comparable household appliances!
KAZE APPLIANCE Ultra Quiet Bathroom Exhaust Ventilation Fan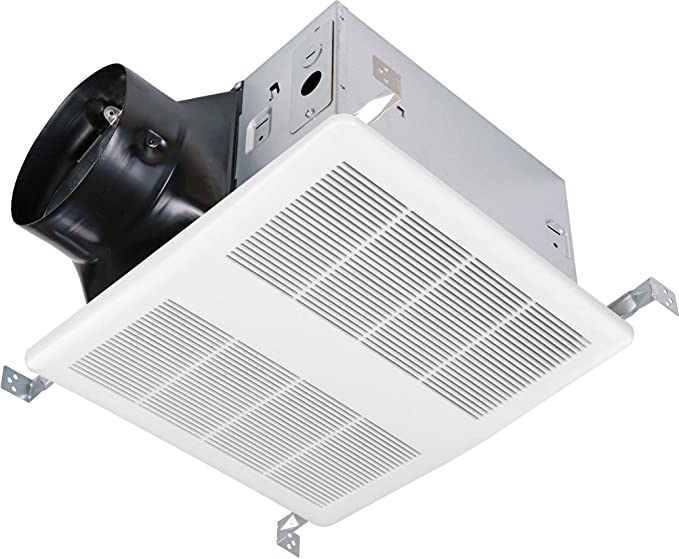 Create your own ultimate bathroom sanctuary with the KAZE APPLIANCE Ultra Quiet Bathroom Exhaust Ventilation Fan. With a powerful 120 CFM and super quiet operation at 0.3 Sones, this fan will fit small to large bathrooms without interruption or annoyance to patrons (approximate sone ratings in brackets). The double hangers securely hold the unit on the ceiling so installation doesn't require heavy lifting or bending equipment into awkward positions.
The back draft damper allows for quieter exhaust and the metal rectangular grille measures 13 by 14 inch. It's also easy to mount – just follow their video installation tutorial on YouTube!