Nearly every Android phone user has a clock widget that comes with the phone. However, if you are all about customization, and choosing a widget that offers just a bit more than the average clock, you are sure to find one that you will love on our list of the best 5 Android clock widgets.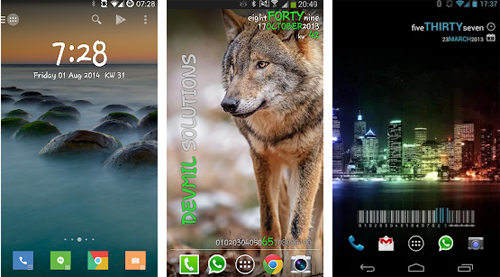 If you want a truly unique clock widget, Minimalistic Text is for you. You can choose how the time and date are displayed, and how they are oriented. You can also choose to change the text used within the widget, and you can even use letters, numbers, and a combination of the two for displaying the time.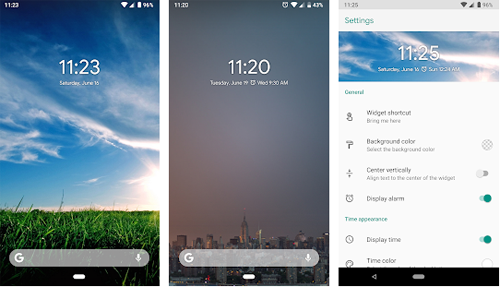 Whether you like digital or analog clocks, this widget provides both. The widget for this clock is a disc that shows both the analog time in blank spaces along the ring, and the digital time in the center. You can change the themes of the disc, and show or hide the digital clock if you only want the analog option.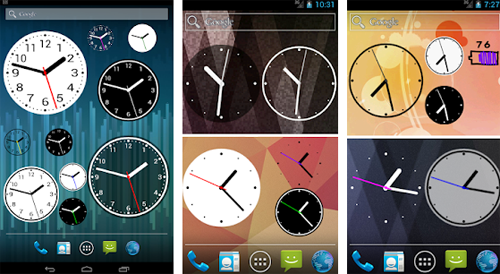 If you only want an analog clock widget for your Android, this is the one for you. This widget is 1×1, and provides you with 20 different designs and styles for the analog clock. Only seven of these available options are free, but that provides plenty of options for you to see if this is the widget you want to use on your home screen.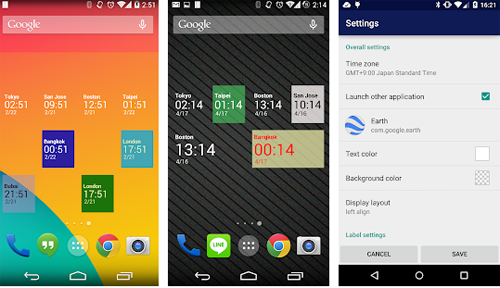 If you do not care about visual aesthetics, but you need to be able to keep track of the time in multiple time zones, this is a great widget. The interface is very minimal, but the widget allows you to display two or more times simultaneously, which is great for those that do business internationally. You can also click on the widget to pull up even more time zones.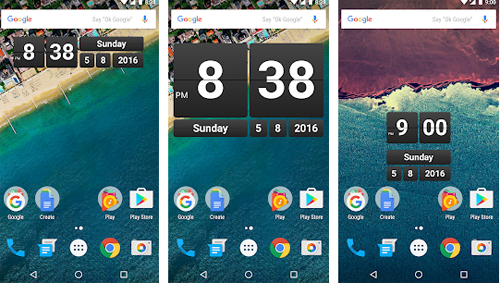 If you love the look of the digital clocks that use flipping numbers to display the time, this is the widget for you. The overall look is stylish, yet minimal even though it displays the date and time together. This is one of the lightest clock widgets, and it does not ask for any type of permissions when you install it. You just get a minimalist clock widget with cool flipping numbers for the time.
Weather & Clock Widget for Android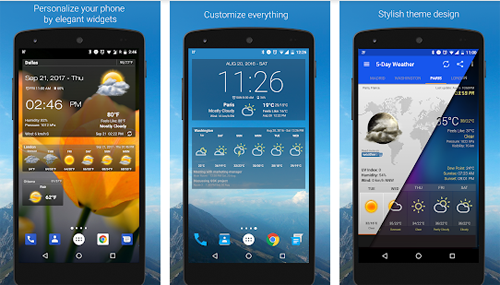 This widget is one of the most elegant and customizable widgets. It shows current weather, hourly/daily forecast, moon phase, time and date, your calendar events, next alarm, battery level. If you want both clock and weather widget in 1 app, you should choose this one. The widget detects your location automatically to show weather and hour based on your location and timezone. For clock widget, it also displays sunrise and sunset times. Weather & Clock Widget for Android supports both update intervals: 15, 30 min, 1, 3, 6, 9, 12 hours and Manual update.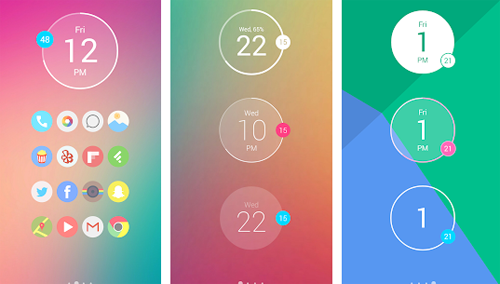 This is a minimalist clock widget for your homescreen. There is no fancy text and graphic, the widget is lightweight and easy to use and has a simple UI that lots of users will love. The clock displays hour, am/pm, day of week, and minute. Surprisingly, it supports battery percentage display as well.It features customizable colors for most parts, including clock face border, am/pm & day of week, clock face fill, battery arc, hour text, minute text, minute face fill, and minute face border.