The rise of the digital economy has revolutionized e-commerce development. Today, web developers need to create a user-friendly and aesthetically pleasing website in order to make customers feel comfortable in a shopping environment. jQuery plugins provide web developers with the tools and features they need to create a comprehensive e-commerce website that utilizes a smooth user experience. Here are the 6 best jQuery plugins for e-commerce sites.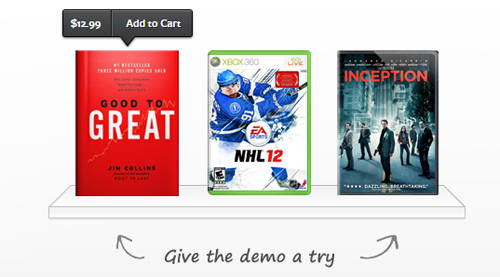 The plugin is extremely customizable, allowing users to tailor the look and feel of the cart on their webpage to whatever they need. This plugin also offers plenty of extra features, such as support for HTML, Java, and various payment gateways. All of these features make it an essential component for any website looking to improve its shopping experience.
Cloud Zoom is a plugin that enables users to zoom in on a particular product with no pixelation or blurring of the edges. While it is not free, it can be a worthwhile investment for any business.
Reel is a plugin that allows users to view a product in the real world, from all angles. It provides a 360-degree experience that allows potential buyers to get an accurate idea of how the product looks and whether it is the right fit for them. With this plugin, users can make more informed purchasing decisions and be confident that the product they purchase is exactly what they wanted.
Tipsy is a plugin that provides visitors with helpful tooltips. It can be easily customized to suit your website and is designed to be user-friendly so that anyone, regardless of their development skills, can use it without difficulty. With Tipsy, you can add useful tooltips to your website quickly and with minimal effort.
This is a plugin that allows you to show the same product in different colors, which is a mandatory feature for many e-commerce sites. Even better, users will get the ability to mix and match the colors of a product which makes it suitable for all possible e-commerce websites.
The plugin will show a basket or a shopping cart on every page of a website. The design isn't the most sophisticated, but it looks decent. A user doesn't have to leave a page in order to see the basket.
With these plugins, your website will be more profitable, which is the main goal, and more appealing for the users.