If your website is in the e-commerce business, then you may find the following 6 plugins important. Basically, they will make the store more appealing and increase sales, which is the main goal of us many. We can even say that they are cheap or even free ways to maximize your profit.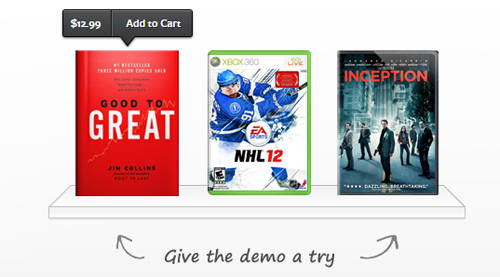 Basically, the name will define the plugin. A user will see a cart on a page which can come in all possible variations and which can look precisely as you want it. Furthermore, it comes with plenty of additional options and support for payment getaways and it supports HTML and Java. It is a must-have plugin if you are looking for a way to upgrade your site.
As the name suggests, the Cloud Zoom is a plugin which allows for the users to zoom a specific product. A more important is the fact there won't be blurry or too sharp edges when the plugin is used. Sadly, it isn't free, but it is a great investment.
For most of you, this is a plugin to get today. Basically, it offers for the users to see a product in real-world, in 360 degrees. It creates an effect which is suitable for all potential buyers and it allows for them to see is that product great for them.
As you can imagine, the plugin in question is developed to provide tooltips for the visitors. It offers plenty of different possibilities for customization and it is an excellent addition to a site. It is also very easy to use and there is no need to be an advanced developer.
This is a plugin that allows you to show the same product in different colors, which is a mandatory feature for many e-commerce sites. Even better, users will get the ability to mix and match the colors of a product which makes it suitable for all possible e-commerce websites.
Ajaxed Sliding Shopping Cart with jQuery
The plugin will show a basket or a shopping cart to every page of a website. The design isn't the most sophisticated, but it looks decent. A user doesn't have to leave a page in order to see the basket.
With these plugins, your website will be more profitable, which is the main goal and more appealing for the users.