What is a jQuery parallax plugin? To understand this, we need to know what parallax is. A Parallax is a type of scrolling effect in which the background content which in many cases is an image moves at a different speed than the foreground content which in many cases is text. The Parallax effect gives your website a unique look to it and can make your website stand out from the others.  The parallax effect can be implemented on your content by using a jQuery parallax plugin which can be found on the internet. Parallax plugins are generally lightweight and easy to implement and support both vertical and horizontal movements.
Here are the top 5 jQuery parallax plugins which you can download and implement on your content.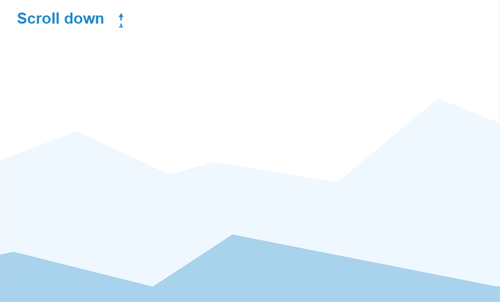 Parallaxify, as the name suggests, is a jQuery Parallax plugin that allows you to add Parallax effects to your content. This effect is achieved either by using the movement from your mouse or data from the gyroscope in the device. Parallaxify is equipped with a wide variety of options and parameters that allows you to configure how the effect is to be applied to your content. Thus Parallax effect can be implemented based on your input and likings.
Parallax image Scroll is another jQuery Parallax plugin which is lightweight, simple and relatively easy to operate. Parallax Image Scroll allows you to create parallax effect while scrolling through pages and other types of content. The plugin is very flexible and offers several options to modify. Parallax Image Scroll makes the use of Cascading Style Sheets 3 transformation for animation where it is supported making your page as attractive as possible to the user.
If you want an easy to use, lightweight and mobile-ready jQuery parallax plug-in for enabling parallax effects on your content, the Paroller.js is a good choice. It allows you to add the parallax effect on the background, foreground or any other element of your content. The scrolling elements can be moved both in the horizontal and vertical direction.
If size is a concern for you and you are looking for a small jQuery parallax plugin, TVParallax plugin fits the bill. It is a relatively tiny plugin which utilises the Cascading Style Sheets3 3D transformation to implement a Parallax effect that imitates Apple tvOS effect. The effect is achieved with the help of mouse movements.
This Plugin is a relatively lightweight jQuery plugin that allows you to implement a horizontal parallax effect while you are scrolling down. jInvert Scroll is simple and quick to set up and is super easy to configure.