If you love role-playing games then there are a few better places to look than the iTunes App Store, a place that is filled to the brim with excellent RPGs that won't break your budget and will provide you with hours upon hours of entertainment. Whether you were raised in Japanese role-playing games or are a veteran of classic PC RPG titles then you will find something to suit your tastes for iOS.
The iPhone is home to many different types of RPG games, but among the most popular are those that can be classified as idle RPGs or clicker RPGs. These games don't require much input from the player after the initial set-up, instead relying on timed button presses or taps to progress the characters and the story. This leaves players free to complete other tasks while still enjoying their RPG experience.
There are many different idle RPGs available on the iPhone, but some of the best idle RPGs for iPhone are: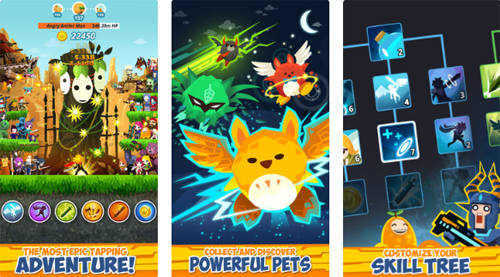 In Tap Titans, players must defeat hordes of monsters by tapping on them as quickly as possible. The faster you tap, the more damage you deal and the more gold you earn. There are also numerous upgrades and power-ups available to help you progress further.
Tap Titans 2 is the sequel to the popular Tap Titans idle RPG game. In this game, you play as a hero who must tap to defeat more than 150 Titans in 14 different realms. You can also recruit heroes and pets to help you fight the Titans, and unlock unique skills to power up your hero.
You also have prestige in this game, which means that you can cash in your progress for powerful old artifacts and become stronger. In addition, you can collect equipment to customize your hero's blade and armor to suit your play style.
You can also create or join clans in multiplayer mode in order to defeat the Titan Lords.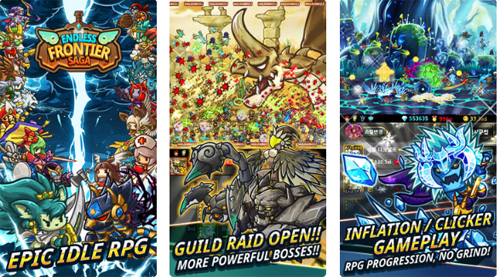 This game is best for those players that want a more passive experience. Your knights level up without you playing the game. Endless Frontier Saga 2 also has a player-versus-player feature that is second to none.
You can level up your units automatically, even when you're offline, and the new concept of leave-alone games means you can continue hiking up the stages even if you're out of battery. The brilliant combat features 12 unique units with amazing special skills.
The easy economy system makes it easy to earn gold and automatically level up your units. There's no tutorial required, and the easy quests are fun to click on.
There's the Revival System which lets you earn or strengthen more powerful units. Then there are the Endless Scenario Battles where you can experience the magical fantasy battle background of 9,000 ceaseless stages.
And last but not least, there are over 100 characters to choose from, including Humans, Elves, Undead, and Orcs! You can level up, enhance, evolve, and transcend your units to make them even stronger.
Overall this game offers the best balance between challenge and time sink.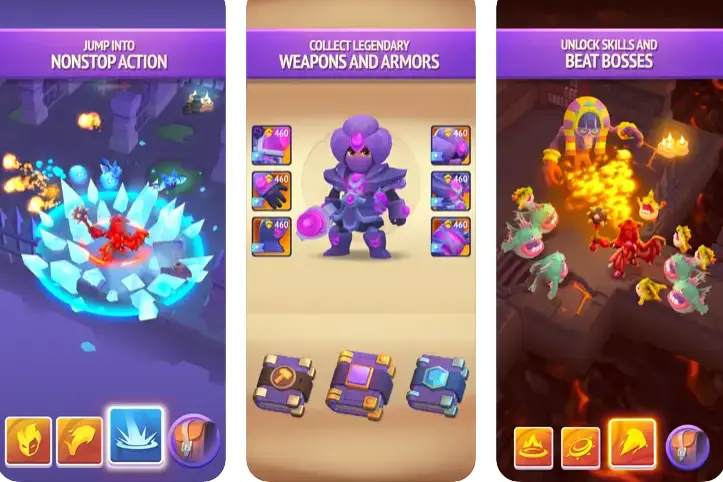 Nonstop Knight 2 is an action RPG that leads the way in a new era of RPGs, bringing you the full RPG experience onto mobile. With exciting new features like item sets, extended equipment, ranged and melee weapons, and skills, you can customize your knight to suit your playstyle.
You can also compete in the Badlands to climb the leaderboard, join a tournament to win exclusive items, or grind daily dungeons to refine your gear. And with the coop feature, you can join friends to take on tough challenges together.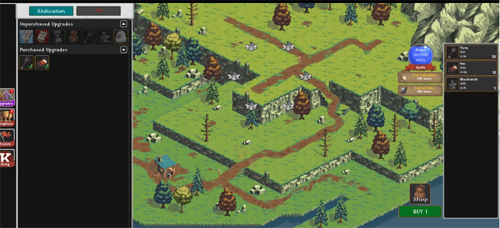 Another passive RPG, Realm Grinder puts you in charge of a burgeoning kingdom that you need to lead to greatness while overcoming rival armies and exploring nearby realms. This game is jam-packed with content and regularly features events to keep players logging in every day.
Realm Grinder allows players to align themselves with different factions, each of which has its own unique play style. For example, the elves offer treasure in return for tapping, while the demons give massive bonuses to power structures.
There are also many upgrades, buildings, and spells available for investment. Realm Grinder also contains an achievement system in which players can collect trophies to boost certain upgrades. realm grinding is a very rewarding experience that can keep players engaged for months on end.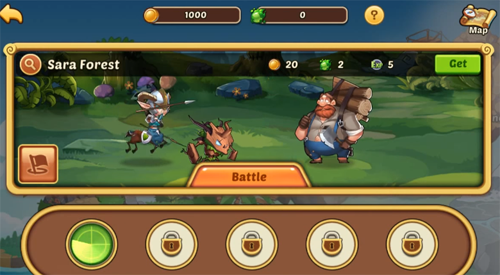 Take your heroes on a quest to overcome the enemy in this idle RPG that is filled with content and sports everything from guilds and pvp to regular events and special bonuses.
In this game, you will be in charge of training your heroes so that they can be ready for battle when you return to your phone. The game features a variety of different heroes, each with their own unique skills and abilities. You will also be able to train your heroes in different ways, such as by converting them into spirit material or by evolving them into more powerful warriors.
There is also a guild feature in this game that allows you to play alongside your friends and other players from around the world in order to win control of the floating continent. The game features a variety of different content, such as battlegrounds, dungeons, heroic quests, and much more. There is also an Arena where you can test your skills against other players.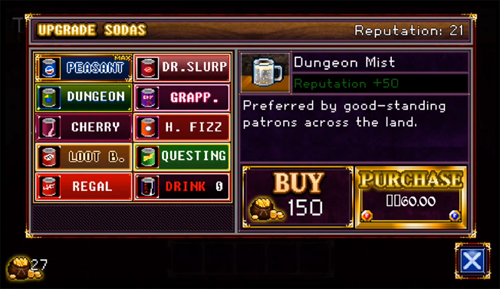 Are you looking for a new and exciting way to play JRPGs? If so, then you should definitely check out Soda Dungeon! In this game, you'll assemble a team of warriors and raid dungeons for treasure. Plus, you can refuel with various power-up sodas at the tavern.
The graphics are super charming in their retro-chic style. Soda Dungeon is probably one of the most charming games on this list and a very distinct role-playing game.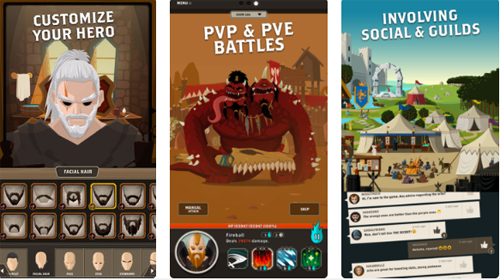 As its name implies, Questland is all about fulfilling quest objectives and features PVP, PvE, and multiplayer content. Very customizable with almost endless upgrades, no two characters will be the same in this awesome old-school-inspired RPG for iPhone and iPad.
Questland is an immersive, interactive, and story-driven RPG that will captivate you for hours on end. With a deep character customization system, and hundreds of looks, skins, and cosmetics to choose from, Questland allows you to create your unique hero build from thousands of possible combinations. And with a dynamic evolution system, you can level up your hero, upgrade your equipment, and unlock new talents and magic skills to boost your power.
You'll also enjoy a turn-based combat system that pits you against powerful monsters and bosses. But Questland is more than just a combat game. It's also a Quest Event game where you can complete hundreds of special quests to earn rewards and climb the ranking ladder. And if you're feeling competitive, you can always challenge other players in PvP battles and dominate the Arena.