React Native is a popular and reliable open source cross-platform for the mobile app development frameworks. Apps developed with React Native are cost-efficient and high performance. React Native got immense popularity amongst developers. Here are some of the popular mobile apps made with React Native
Airbnb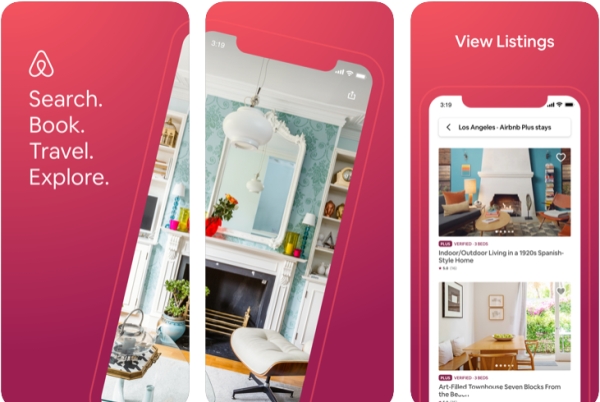 Airbnb is one of the most renowned mobile apps made with React Native. As of now, sixty members are working on React per day in the development teams; this is in accordance to AirBnB software engineer. It's possible developing reusable code as well as relatively simple and easy to refactor it with React.
Facebook
React Native is Facebook's hackathon project built in reply to the needs and demands of the company. Facebook seeks to bring all the perks of web development- like fast iterations and just having a team develop the entire product to mobile devices. That's how React Native was brought to market.
Bloomberg
This app offers financial news as well as international business to subscribers. They had to spend so much time creating and updating the versions of the Android and iOS apps. Prior to adopting React Native, it assisted Bloomberg as a main goal that delivers on the guarantee of cross-app development.
Instagram
Migrating the current up to a new system is a challenging job. As the Instagram app has a simple User Interface, adopting a new system was easier for them. The considerable effects which React Native brought to the mobile app were simple maintenance for iOS and Android platforms.
Walmart
This company has already revealed its state of the art approach in presenting node.js into their stack. They also boosted their mobile application to React Native. The company is triumphant to increase their app's performance both on Android and iOS by using some resources and in a short period.
Gyroscope
Gyroscopes collaborate with the HealthKit and enable users to see the entire story of their life. With the assistance of React Native, it was easier for them to integrate lots of minimal functionalities, which makes it all possible.
UberEats
Even if React Native includes a small part of this mobile application, it still adds an important experience for the users concerning UI and UX.
Delivery.com
This app allows clients to order online from their chosen grocery stores, wine, drink stores, local restaurants, and other service providers. With the assistance of React Native, they can connect with clients and companies with ease and no hassle.
Wix
This is a digital platform that offers web design and web hosting services. Users are able to make their sites and web app in CSS/HTML or their mobile version. They use React Native to overcome inefficiency and boost productivity.
Townske
This is a popular travel guide app that unites travelers and visitors with the locals to acquire a list of their preferred places. They make use of ReactJS for frontend development for the web app that influenced them to op to React Native for mobile app development. It advanced speed in deployment, development as well as code sharing.