A hosting service is a company that provides space on a server for websites to be hosted. The company also provides a domain name and other related services.
Domain names are often used in place of website addresses. For example, instead of typing in "www.google.com" to visit Google's website, you could type in "google.com". This is because domain names are easier to remember than website addresses.
Are you curious about web hosting services and domains? If so, you're in for a treat. In this article, we'll discuss some of the most important facts you should know about web hosting and domain.
Hosting Facts and Stats
There are nearly 5 billion internet users in the world as of April 2022, and the vast majority of them are located in Asia. However, North America is home to the largest number of hosting companies.
There are a lot of web hosting providers out there. In 2021, there are over 330,000 of them. That's a lot of competition. New hosting services are always popping up, despite the fierce competition. With the internet continuing to grow, more hosting services will likely become available.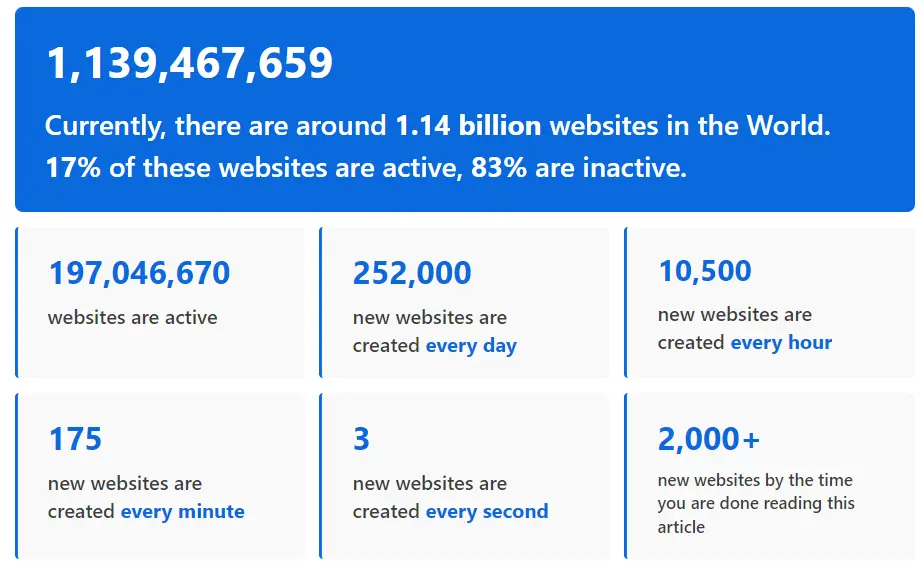 According to Siteefy, as of August 2022, there are 1.14 billion websites currently online. And that number is only going to continue to grow as the internet becomes an increasingly integral part of our lives.
When you're shopping for web hosting, the term "unlimited" can be very enticing. After all, who doesn't want unlimited storage space, bandwidth, and email accounts? However, it's important to understand that there is a limit to "unlimited." Most hosting companies will impose restrictions on unlimited plans if you use an excessive amount of resources.
If you're not familiar with cloud hosting, it's time to get acquainted. This newer type of hosting is becoming increasingly popular, and for good reason. With cloud hosting, businesses can take advantage of dynamic scalability and pay-as-you-go pricing, among other things. As a result, it's no surprise that cloud hosting is expected to grow at a rate of 18.3% all these years.
Just like everything else in the world, web hosting is available on every continent – except Antarctica.
In 1995, GeoCities was launched as one of the first web hosting providers. It allowed users to create their own website, with a drag-and-drop interface and easy-to-use templates. GeoCities quickly became popular.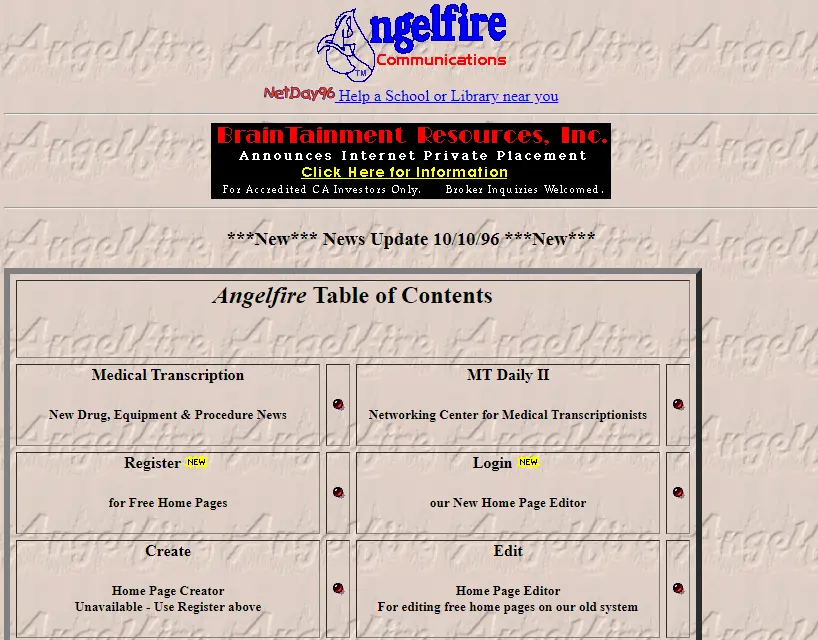 Angelfire was another early web-hosting provider, launched in 1996. Like GeoCities and Tripod, it allowed users to create their own websites with customizable templates.
In 2001, Tripod was launched as a competitor to GeoCities. It offered many of the same features, but also allowed users to create their chat rooms and message boards.
GoDaddy's market share in web hosting is quite significant. They cover around 20% of the entire market. This is followed by Amazon AWS, Google Cloud, and a few other companies.
Domain Facts and Stats
With over 102 million hosted domains, the US accounts for 18.04% of all hosted websites worldwide. This impressive figure is only expected to grow in the coming years, as more and more businesses and individuals recognize the importance of having an online presence.
Symbolics.com was the first domain to be registered. Originally registered on March 15, 1985, it was the first .com domain in the world. The company that registered it, Symbolics Inc., was a computer manufacturer based in Massachusetts. The website was used to promote and sell the company's products, which included Lisp machines and software development tools.
Before 1995, registering a domain name was FREE of charge. That all changed in 1995 when Network Solutions was given the authority to start charging for domain names. The initial price was $100 for two years of registration, but it dropped to $70 in 1997. Domain registration prices have continued to drop since then, thanks in part to the formation of ICANN (The Internet Corporation for Assigned Names and Numbers). ICANN is responsible for regulating domain registration, which has helped to keep prices down.
If you're looking for a truly unique domain extension, you'll want to check out the Nigerian domain extension (.ng). While it's not the most popular tld on the market, it is undoubtedly the most expensive, costing a staggering $40,000 per year to register.
By 1997, all three-character domains had been taken. This meant that if someone wanted a three-letter domain, they would have to buy it from someone who already owned it. This often resulted in Domainers holding onto premium domains and waiting for the perfect buyer. In many cases, the price for a three-letter domain could be in the tens of thousands of dollars.
Mike Mann set the record for registering the most domains in one day. He managed to register an impressive 14,962 domains. This feat is all the more impressive when you consider that he did it manually, without the use of any automation or scripts.
When it comes to domains, there's no doubt that .com is king. As of 2021, .com domains account for over 40% of all domains registered worldwide. That's a pretty impressive statistic, considering there are hundreds of different domain extensions out there.
When it comes to scammers, it seems they will stop at nothing to get your hard-earned money. The Global Phishing Report revealed that .tk is the domain extension most chosen by scammers. Short for "tokelau," .tk is a country code top-level domain (ccTLD) that can be registered for free.