If you're looking for applications or software to create game environments, characters and any 3D objects, this post is very beneficial for you. If you're a beginner, you need to focus on aspects like texturing, modeling, normal maps and rendering. If you are already working on a 3D game, you'll need tools to help you create characters and creatures and to create environmental objects such as buildings, fences, roads, and even trashcans. A 3D game without these assets is just a blank space and holds no value.
When it comes to the best 3D modeling software to make game characters and environments, you have a lot of options to choose from. In this article, we'll discuss the top 5 ones so that it is easier for you to choose one that suits your needs.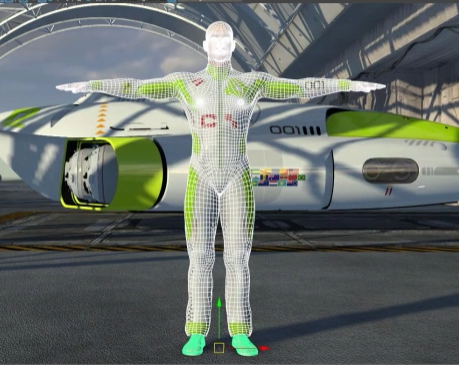 Maya is developed by Autodesk and is designed especially for game development purposes. It stimulates more materials as compared to other software. It can help you go into the details such as hair, skin, cloth, fluid, muscle, and fur. This software is a powerhouse for creating amazing assets and quick content. You can easily create 3D characters, animations, scenery, games, movies, and lots of other things. You may take time to learn it as it is a bit difficult, but once you're done, you'll be able to create mind-blowing game environments.
3DS Max is ideal for creating 3D content for video games as it is packed with a professional and advanced 3D animation package with countless features. It is perfect for creating large-scale games and content as it is extensible and modifiable. The software is based on polygon modeling, and you can create different types of cubes, pyramids, cones, and teapots. The only con is that it doesn't support soft body dynamics.
Blender is an extremely capable and powerful 3D program as it has amazing modeling tools. Blender can make it very easy for you to understand the workflow of the modeling structure. It is an ideal option if you're looking for FREE software that helps in asset creation. This software has a huge community of hobbyists and game developers and thus, you can have a lot of favors from experienced gaming enthusiasts.
Cinema 4D is very easy to use and if you're a beginner, it will make the learning process easier for you. It is perfect for game developers who want to design 3D games but don't have enough knowledge and training regarding 3D animation software. It has better and powerful features for modeling as compared to animating.
Clara.io is an advanced cloud-based 3D content generation tool that enables you to perform game developing activities on a web browser rather than on software or application. It includes features such as poly modeling, scene graph, sub-objecting tools, UV mapping tools, and much more to make it easier for you to create assets such as bones, skin, lights, and cameras.