If you're looking for applications or software to create game environments, characters, and any 3D objects, this post is very beneficial for you. If you're a beginner, you need to focus on aspects like texturing, modeling, normal maps, and rendering. If you are already working on a 3D game, you'll need tools to help you create characters and creatures and to create environmental objects such as buildings, fences, roads, and even trashcans. A 3D game without these assets is just a blank space and holds no value.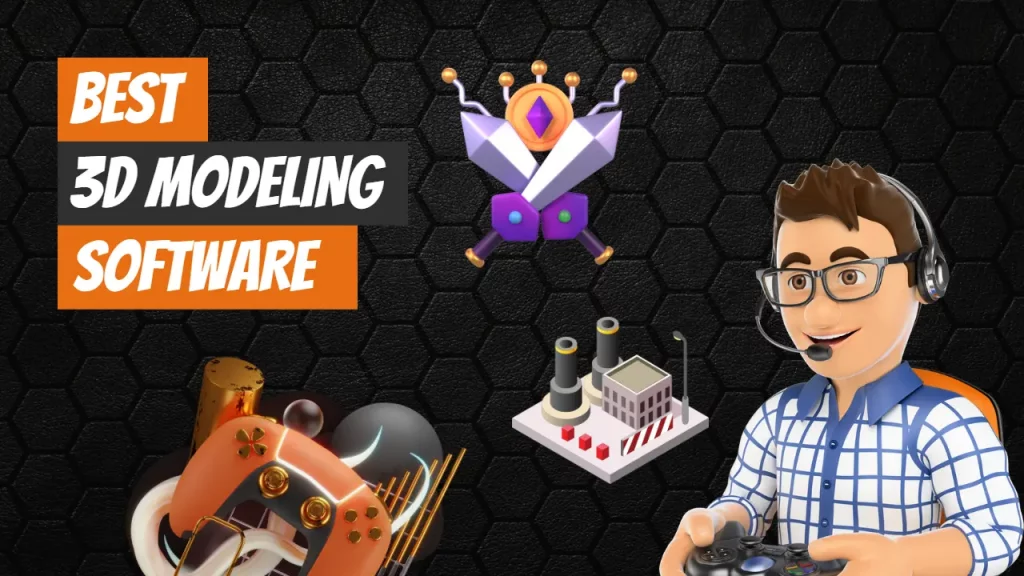 When it comes to the best 3D modeling software to make game characters and environments, you have a lot of options to choose from. In this article, we'll discuss the top 3D modelling software so that it is easier for you to choose one that suits your needs.
Maya is developed by Autodesk and is designed specially for game development purposes. It stimulates more materials as compared to other software. It can help you go into the details such as hair, skin, cloth, fluid, muscle, and fur. This software is a powerhouse for creating amazing assets and quick content. You can easily create 3D characters, animations, scenery, games, movies, and lots of other things. You may take time to learn it as it is a bit difficult, but once you're done, you'll be able to create mind-blowing game environments.
Blender is an extremely capable and powerful 3D program as it has amazing modeling tools. Blender can make it very easy for you to understand the workflow of the modeling structure. It is an ideal option if you're looking for FREE software that helps in asset creation.
This software has a huge community of hobbyists and game developers and thus, you can have a lot of favors from experienced gaming enthusiasts. Another great thing about Blender is that it is constantly being updated with new features and improvements.
3DS Max is ideal for creating 3D content for video games as it is packed with a professional and advanced 3D animation package with countless features. It is perfect for creating large-scale games and content as it is extensible and modifiable. The software is based on polygon modeling, and you can create different types of cubes, pyramids, cones, and teapots. The only con is that it doesn't support soft body dynamics.
If you're new to the world of 3D animation, then Cinema 4D is a great place to start. Cinema 4D is a powerful 3D modeling, animation, and rendering software solution that is fast, flexible, and stable. It's easy to use and has a wide range of features, making it perfect for game developers who want to create 3D games.
Its toolset makes 3D workflows more accessible and efficient for professionals in all types of visualization, from design and motion graphics to VFX, AR/VR, and game development. Cinema 4D produces stunning results whether you're working alone or in a team.
The modeling tools are particularly powerful, making it easy to create detailed and realistic 3D models. However, one downside is that the animation tools are not as strong as the modeling ones. Nevertheless, Cinema 4D is still a great option for those looking to create stunning 3D animations.
Clara.io is an advanced cloud-based 3D content generation tool that enables you to perform game-developing activities on a web browser rather than on software or application. It includes features such as poly modeling, scene graph, sub-objecting tools, UV mapping tools, and much more to make it easier for you to create assets such as bones, skin, lights, and cameras.
Daz Studio is a powerful, functional, and free 3D art creation software platform that enables you to make dynamic renders, animations, and creations with the help of a huge content library that's always growing.
With Daz Studio, you can create stunning, rich, high-definition 3D art that is perfect for both beginners and professionals. The software is easy to use and offers a wide range of features that make it possible to create amazing 3D art. With the help of the huge library of content available, you can easily find the resources you need to make your creations come to life.
Mixamo is a 3D character animation tool that makes it easy to get high-quality animations for your projects. Mixamo's skeletal rigging and animation system make it easy to create high-quality animations quickly and efficiently, even for beginners.
Mixamo provides automatic character rigging and motion-captured animations. Mixamo's rigging system is designed to work with a wide variety of 3D models, making it easy to get your custom character rigged and ready to animate.
The motion capture animation library contains thousands of full-body character animations, all of which can be transferred to your own character. You can preview and edit each animation directly in Mixamo, so you have complete control over the look and feel of your character's movements.
Mixamo is also a great place to find 3D characters for all your creative projects. The collection of characters is high-quality and varied, so you're sure to find the right one for your needs. Each character comes fully textured and rigged, so you can use them immediately in your project.