Getting your site hacked is one of the worst nightmares of most website owners. Such instances have seen a sudden surge in the past few years and have led to website owners looking for ways to secure their sites from online threats. For those of you who use WordPress, here are some of the best security plugins you need to equip yourself with.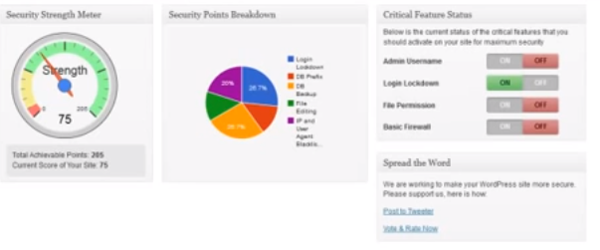 This plugin has both a free and a premium version, both of which differ regarding the extent of safety provided. iThemes provides its users with over thirty ways to secure their sites, ranging from features like two-factor authentication to WP-CLI integration.
Once you have installed this plugin, you can rest assured knowing that the security of your site will be strengthened.
This plugin vows to enhance the safety of your site by many folds. It has been designed in a way to guarantee that users will not find it confusing to use or understand.
The plugin incorporates the latest recommendations of WordPress to make sure it provides its customers with top-notch features. The meter added to showcase the level of security of your site acts as a way for you to judge how safe your website is and take measures accordingly.
Scucuri Security is also a free plugin to use for all WordPress users. Whether it be malware scanning or file integrity monitoring, Sucuri takes care of it all. On top of such features, this plugin provides you with an activity log that you can peruse in case of a security breach to pinpoint the culprit.
This plugin is used by many webmasters owing to its ability to provide extensive security to concerned websites. Not only does it feature IP blocking, but it also offers its users its service of security scanning and login security.
While these features are provided for free, additional functions like country blocking and two-step authentication can be accessed by paying a premium price.
Bulletproof Security is a good representative of its name. It provides WordPress users with a single-click solution to all their safety-related problems. Not only does the plugin protect a given site from code injection hacking, but its services also encompass security against RFI, SQL, and CRLF injections.