WordPress has become one of the most popular website-building platforms due to its flexibility, ease of use, and numerous plugins. Embedding a video on your website or page is crucial for attracting visitors, and WordPress offers a wide range of plugins that can help you embed videos on your site with ease. Here are five of the best free WordPress video player plugins that can help you display your videos professionally and engagingly.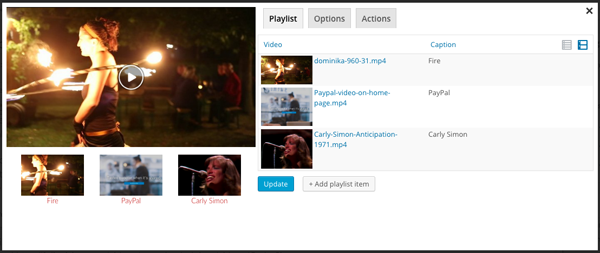 FV Flowplayer is a popular WordPress plugin that supports both FLV and MP4 files, as well as Vimeo and YouTube videos. The plugin comes with an easy-to-use shortcode that allows you to embed videos anywhere on your site. It also offers advanced features such as playlists, video quality control, and customizable skins. With FV Flowplayer, you can create a seamless video playback experience for your audience.
The plugin offers 98% coverage even on mobile devices and remembers video position for both guest users and members. It also has built-in video play stats and an API for custom video fields. The player is completely responsive and has custom start and end screens built right in.
You can use your custom design before and after the video. FV Player is also ultra-efficient with just 55.6kB of Javascript and has full support for Amazon S3, Cloudfront, and other CDNs. It is also totally brandable with support for video intelligence video ads.
If you're looking for a plugin that can make your videos stand out, WP Video Lightbox is a great choice. This plugin uses an overlay pop-up display that appears when the user clicks on a video link. You can customize the animation speed, opacity, and whether or not to display the title of the video. WP Video Lightbox is easy to use, and it offers a clean and professional look for your videos.
Gone are the days when you could merely embed a video from YouTube. Now, with the help of YouTube Embed, you can add an entire playlist from any YouTube channel on your site.
This is a great feature for users who want to provide their visitors with a wide range of video content to choose from. You can also customize the video player's size, color, and autoplay settings.
As the name suggests, Easy Video Player is a straightforward plugin that allows you to embed videos from your library or third-party sites like YouTube and Daily Motion. The plugin is easy to install and configure, and it offers several customization options such as autoplay and video loop.
Advanced Responsive Video Player is a highly customizable WordPress plugin that offers a responsive video player that can adapt to any screen size. The plugin offers several advanced features such as video quality control, auto-play, and video-sharing options. You can also customize the player's color, size, and alignment. With Advanced Responsive Video Player, you can create a seamless and engaging video playback experience for your visitors.
n conclusion, adding videos to your website can be an effective way to engage your audience and promote your brand. These five free WordPress video player plugins offer a wide range of features and customization options that can help you create a professional and engaging video player for your site. Whether you're a blogger, marketer, or business owner, these plugins can help you take your video content to the next level.