Embedding a video in your website or page is crucial for attracting visitors. For those of you who use WordPress, here are five of the best free video player plugins you can use.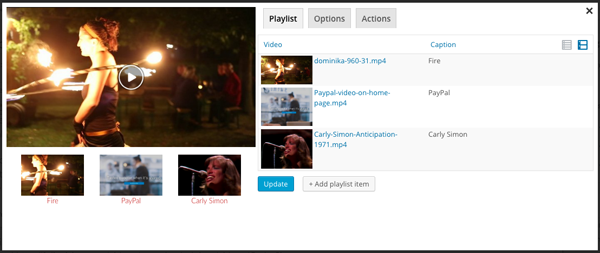 This plugin is ideal for FLV and MP4 files and allows you to embed both YouTube and Vimeo files as well as those you upload on your own.The fact that users are provided with the opportunity to add multiple videos simultaneously, regardless of their formats, is a source of convenience for WordPress users all around the globe.
Rather than opting for plugins that display your videos like hundreds of other sites, choosing this plugin allows you to enjoy a distinct type of display. WP Video Lightbox uses an overlay pop-up display which features your video as a link that converts into a pop-up video when clicked.
Moreover, you can customize the animation speed and opacity and choose whether to show the title in this plugin. This personalization is praised by lots of users.
Gone are the days when you could merely embed a video from YouTube. Now, with the help of YouTube Embed, you can add an entire playlist from any YouTube channel on your site. This feature ensures that your website is a plethora of knowledge for visitors who can choose what to watch and what to skip.
One of the first things that stand out in this plugin is how simple and easy it is to setup and use. This has been lauded by the users of the plugin as it is a source of massive convenience to them.The plugin allows you to embed both your own videos as well as ones from a third-party site like YouTube or Daily Motion.
Advanced Responsive Video Player
Advanced Responsive Video Player manages to display videos in a responsive format. This means that the video that you embed can fit all types of screen sizes and allow you to cater to different customers in the same way.The plugin also provides users with the autonomy of configuring settings of the embedded video. Such configuration options range from setting the alignment to enabling auto-play mode.