Speeding up your WordPress website can benefit your mobile users. Usually, a file that loads using a smartphone is slower than using a computer or laptop. You can check on how fast your website loads from a tool that Google gives that allows you to see how fast your website loads. Creating your website to load faster can both benefit you and your users. Here are some ways on how to speed up your WordPress website.
Create a simple front page
In creating a front page, it is essential to keep it simple. Some usually extravagant their front page by putting some unnecessary gifs or even videos that let it look more convincing, but that is one factor that slowed the entry of your users. Keeping a low-key front page that gives accurate information will still enlighten your users.
Compress the Images
Images in the webpages should be small or compressed as possible. The size of the images will affect the load of the website. The bigger the images are, the slower that webpage will load. Putting a smaller image will create a faster load for your webpage. Make sure to put a small image, and not to overly small, just enough on keeping it going fast.
Enable – Lazy Loading and Install Jetpack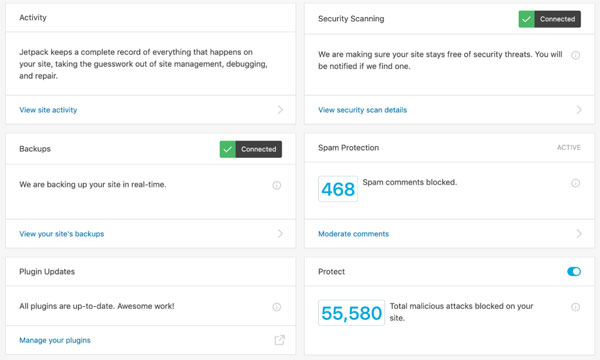 Jetpack is a plugin that has Lazy Loading in its functions. This will enable your website to load faster. This is also an application from WordPress and has global network and site accelerators in their features that allow a faster load in your webpage. Two plugins that help are Lazy Loading and Site Accelerators, and both have the feature for WordPress.
Uninstall Unnecessary Themes and Plugins
Numerous plugins should be installed on your website. The abundance of them may lead to slower load for your webpage. That can hinder the users upon opening your website. The themes should be the one that you are currently using and delete those unnecessary themes that do not contribute to your website. Removing both unwanted things on your website will help your webpages to load a bit faster than usual.
Content Caching
Content caching lets you stop those images and videos from reloading when one is already taking too long in your webpage. This is a need, and you must have this kind of plugin in your webpage for the users to have a faster access in the webpages and prevent any unwanted reloading.
Place the Scripts in the footer
It is a necessity for websites to have embedded scripts. This feature lets users of Google Ads, Facebook advertisement, and Google analytics that will let you see how your website is going or the visitors of your website. This also creates some advertisement that will benefit your website. Putting the scripts in the footer lets the webpage to load faster. When you place the scripts in the header, the tendency is that the scripts need to load first and it will take a long time to load everything in the webpage.
Use CDN
Content Distribution Network lets the users from all over the globe loads faster when opening your webpage. Usually, your website loads faster when the visitors come from a near area. This is one of the struggles of web creators and their users. This software may be costly, but this will allow global servers to load faster.