It's been a few years since Google Drive was first released, and it's safe to say that the service has come a long way since then. With its recent updates, Google Drive is now more user-friendly and feature-rich than ever before. But is it still the best cloud storage option out there? Let's take a look.
Advantages of Google Drive
Easy sharing
The first thing that any user will look up in cloud storage solution apps is whether it is easily accessible or not. After all, if you can't figure out how to upload your files or share them with others, what's the point? In this respect, Google Drive excels.
The interface is clean and user-friendly, and even novice users will have no trouble getting the hang of things within a few minutes.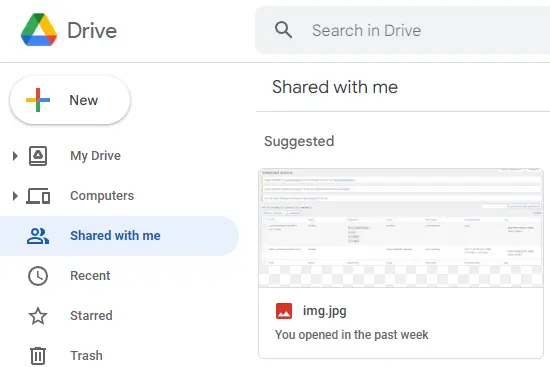 Google Drive is a popular upload and download service because it offers free 15GB of storage, which is more than enough for many users to back up all their files or allow others to download files.
Free 15GB and affordable upgrades
Google Drive offers users 15 GB of free storage space, which is more than enough for most people's needs. If you need more than that, though, you can subscribe to Google One service. It is a subscription service that gives users access to additional storage space for their Google account.
For $1.99 a month, subscribers get 100GB of space to use across Google Drive, Gmail, and Google Photos. This is a great way to expand your storage capacity if you find yourself constantly running out of space.
In addition, Google One members also get access to exclusive benefits, such as 24/7 customer support and discounts on certain Google products.
Feature-rich
Google Drive comes packed with features that make it one of the most versatile cloud storage options available. Perhaps its most useful feature is its integration with other Google products like Gmail and Google Docs. This allows you to create, edit, and collaborate on documents with others in real-time – something that can be extremely useful for work or school projects.
For example, if a user is working on a presentation in Google Slides, they can easily insert images and videos stored in their Google Drive account.
Other features include the ability to create unlimited folders and subfolders, share files and folders with others, and view your recently accessed files offline.
Ability to edit files
Google Drive is a powerful tool for many reasons, but one of its best features is its ability to easily edit files. With the built-in Docs, Sheets, Slides, Drawings, Forms, and Keep applications, you can easily edit documents in real-time.
This is extremely helpful when collaborating with others on a project or when you need to make quick changes to a document. The editing tools are also very user-friendly, so you don't need to be a tech expert to use them.
Support multiple file types
When you hear about Google Drive, you probably think of a place to store files online. But did you know that Google Drive can actually open up and convert around 30 different types of files?
That includes formats from the Microsoft Office suite, Photoshop, and other widely used programs. In other words, it's not just storage space – it's practically its own little office.
Disadvantages of Google Drive
Although Google Drive has many advantages, there are a few potential drawbacks to keep in mind.

Security risks: Despite the fact that your files are stored on servers that are owned by Google, they are not as secure as you might think. Hackers have been able to access Google Drive accounts and view the files that are stored there. If you are storing sensitive information on Google Drive, this is something to be aware of.
Upload limit: If you use Google Drive for business, you might be wondering how much data you can upload in a day. Unfortunately, there is a limit of 750 GB per day. So if you're planning on uploading large files on a daily basis, you'll need to take that into account. Nevertheless, 750 GB is still a lot of data, and it's unlikely that you'll reach the limit unless you're uploading extremely large files. So unless you're dealing with massive data sets, you shouldn't have to worry about the daily upload limit.
File size limits: While Google Drive is a great way to store and share files, there are some limits on file size. For example, the maximum file size for Google Docs is 50 MB. That means that if you have a large document, you may need to break it into smaller pieces before you can convert it. And the limit is 20 MB for Google Sheets. It might be an issue if you're trying to upload large pieces of paper with important company data.
Internet connection: Google Drive's upload and download speed is tied to users' internet connection speed. This is especially true if you are trying to access your files from a country that is far from where the servers are located. This can make it difficult to access your files when you need to.
Conclusion
All in all, Google Drive is still one of the best cloud storage options out there—if not the best option. It's easy to use, fairly priced, and packed with features that make your life easier. So if you're looking for a reliable cloud storage solution, look no further than Google Drive.