Some users have Windows.old folder and some don't. Why? The folder in question is only present on computers that have been upgraded from a previous version of Windows, starting from Windows Vista. In case you have installed a new operating system from scratch, you won't have this folder.
What is Windows.old Folder?

The Windows.old folder is a folder that is created by Windows when a new version of the operating system is installed. It stores the previous version of Windows, as well as any applications that were installed prior to the upgrade. It is a great way to ensure that you can roll back to the previous version of Windows if you encounter any problems with the new version.
The Windows.old folder contains all the information and the data from your old Windows operating system starting from Windows 8. You can find and restore all files, and check the applications and system files. Basically, this is a complete operating system you used before the upgrade.
It should be noted that even private files are stored in this folder, so proceed with caution.
The Windows.old folder can also be used to recover files and settings that were lost during the upgrade process. This is especially useful if you accidentally deleted important files or settings before the upgrade. he Windows.old folder can also be used to reinstall applications that were uninstalled during the upgrade.
This feature has been implemented by Windows developers who wanted to help users get back to the old, well-known operating system, due to major modifications.
How to Delete windows.old Folder?
Deleting the folder in question is simple and straightforward. However, if you try to delete it like a regular file or folder, you will receive an error message. It is possible to avoid this message by modifying the folder permissions, but there is an easier way.
Keep in mind that this folder may be deleted by Windows itself, in which case you will notice more of a free space on the hard drive.
One of the biggest reasons why users want to delete this folder is space. It usually occupies around 12 GB of space, if your previous operating system hasn't been loaded with files and software. If it was, you are expecting around 25GB of wasted space.
To delete it, you will have to follow these steps.
Open the Windows Disk Cleanup tool (click start and search Disk Cleanup)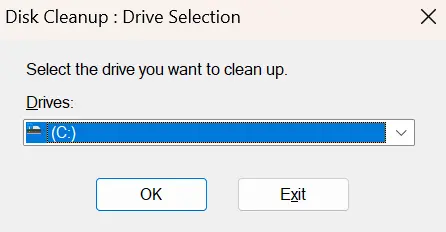 Choose C drive, then you can see the Clean up system files button
Check the Previous Windows installation option (here you can see how much space the Windows.old folder occupies)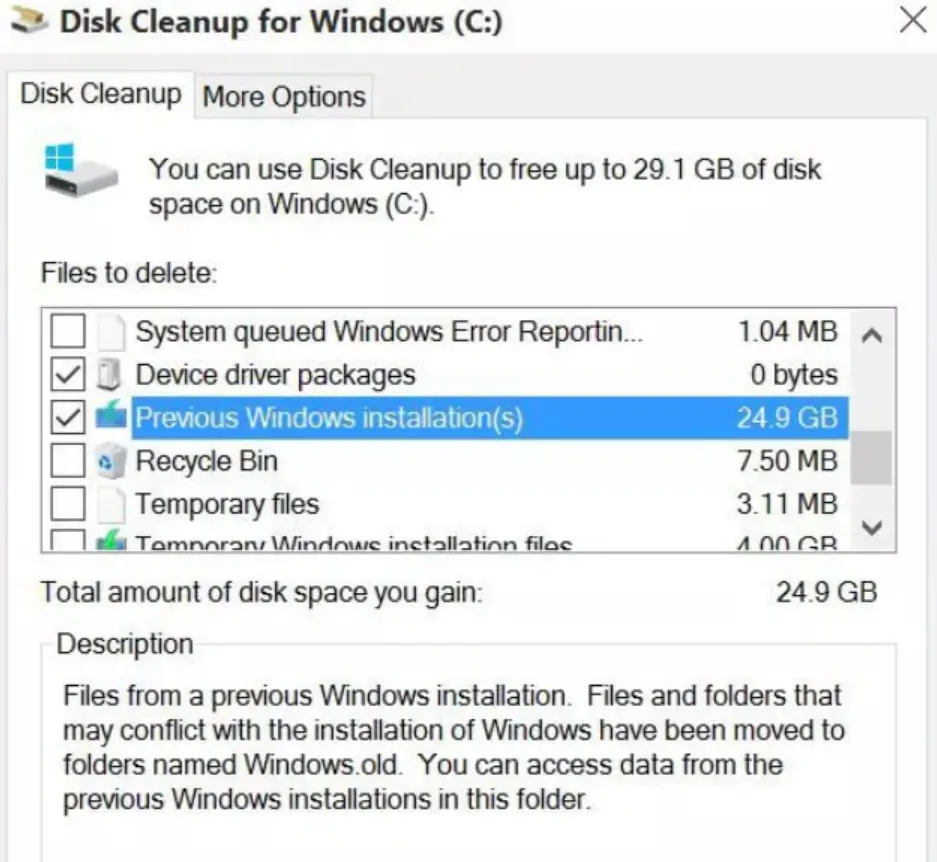 Optionally, you can enable other options, such as temporary files, Temporary Windows Installation files and etc.)
Confirm the action
Restart the computer
Windows Disk Cleanup tool is a simple software that allows you to clean the hard drive by removing unnecessary files. The fact is that the Windows.old folder doesn't have a purpose in a new operating system, the tool will remove it. On average, you will need 2-3 minutes to complete the task.
Final Word
The Windows.old folder is an important part of the Windows operating system and can be a great source of help when you encounter any problems with the new version of Windows. It is important to remember that Windows.old is not a backup solution, and you should always back up your important files and settings before performing an upgrade.
The Windows.old folder is only used to help you downgrade your operating system and get the previous installation up and running once again. If you are certain that you don't need this, you are free to delete the folder. If you still have any doubts about the new Windows, leave the folder a bit longer.