Google Drive is a free service from Google that allows you to store, share and access files online anywhere. It provides a free web-based applications for creating and editing documents, spreadsheets, presentations, and more.
Google Drive allows users to store and backup data in the cloud for access anywhere anytime. It also allows people to save documents offline if they are using Google Chrome. Files can be downloaded within 28 days of saving offline, but files saved offline more than 28 days ago will not be accessible without an internet connection unless you follow these steps (wherein, I teach you how to bypass the download limit).
Google Drive has become one of the most popular online solution to store and share multimedia files, including photos, music and videos. What makes Google Drive useful is that it allows its users to share uploaded files and folders to anyone.
However, if a file is too popular and has too many downloads, Google has a measure to prevent it from being downloaded more in 24 hours. Here is the message you will see on these files/folders' download page.

Bypass Google Drive Download Limit
When there are too many people who download the same file in a short period, Google Drive blocks the download until the time it will become available again. This post will help you fix Google Drive download limit and download any files. If you want to bypass this limit, follow steps below.
Sign in to your Google account then access the file's URL. Then you can see an option to save the file to your own Drive account. On web browser, you can see the Drive icon with a Plus symbol on the top right order. Click on it to save the file to the root folder.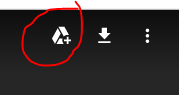 Open your Drive page, right-click on the file and choose Make a Copy. This step is necessary to bypass download limit as you now define a new file and reset its download count to zero.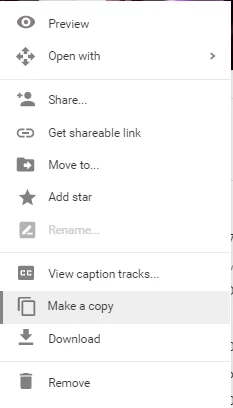 Finally, you can download the file via its copy. Right-click on the copied file and choose Download. The limit is now completely gone and the file becomes downloadable.