There are 4 Nintendo 3DS emulators in the work. They are real even though they haven't worked perfectly yet. If you are interested, download and give them a chance. For the games, please buy and dump them with a Nintendo 3DS to play on these emulators.
Citra is an open-source emulator, licensed under the GPLv2. It is current the leading emulator for Nintendo 3DS as it is compatible with many commercial games. Citra is developed in C++ and can be run on Windows XP and above, Mac OS X, and Linux.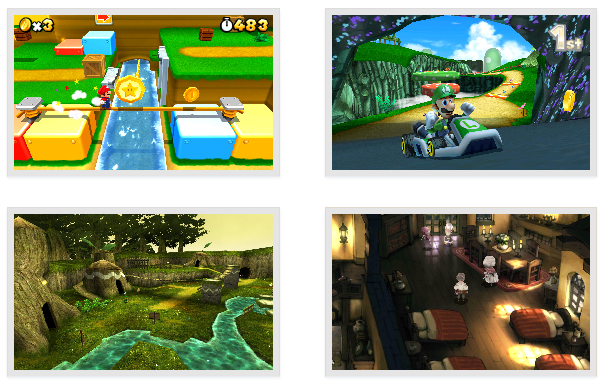 Citra supports texture upscale and HD output so you can play 3DS games on higher resolution. Citra can already run some famous titles such as Pokemon games, Legend of Zelda, and Animal Crossing.
Requirements:
64-bit Windows, Mac, or Linux.
OpenGL 3.3+
Note: Citra developer has been constantly updating the emulator with new features and testing game compatibility, so I only suggest this emulator. The other emulators are there for references only.
3dmoo is a C++ open source emulator developed by normatt and ichfly. It works on Windows and Linux. It is currently a prototype emulator as stated in its GitHub repository.
TronDS was developed in C# and was released on May 28, 2014 for Windows. TronDS can't run commercial games yet.
Features:
ARM9/ARM11 interpreter for the 3DS appcore
OS HLE
Framebuffer rendering
Debugger with ARM11 disassembler, register view.
XDS is stated to be the future of the New 3DS emulator. But we aren't sure what it can do at this moment. 
Requirements:
Windows / Mac OS
CPU: 2,0 GHz Dual Core or higher
RAM: 2 GB
High Disc: 10GB+ (for ROMS)