It is well-known that Gmail allows users to apply label to incoming mails based on a set of conditions like from, title. It is a useful feature which are used by the mass. However, those emails are still displayed in Inbox, which is a annoying in some situations. You can hide them by following this tutorial.
The only way to hide emails from Inbox is to archive them.
Hide Labeled Emails from Inbox by Archive Them
Gmail has 1 option which allow a filter to archive emails. It is "Skip the Inbox (Archive it)" to the filter. So there is only one additional action you need to take, which is to check "Skip the Inbox (Archive it)" when creating or editing a Gmail's filter.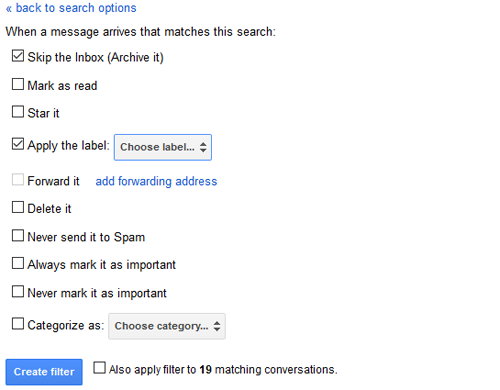 Now, you can go back to Inbox and see how organized it is.