It is well known that Chrome has an Easter egg that lets its users play a hidden endless runner game whenever their computer or phone is offline.
There are many people who want to play this game and they have to turn off their internet every time. But it turns out that you can also play it without disconnecting.
How to Play the Dinosaur Game
Chrome's hidden dinosaur game can be enjoyed no matter where you're connected to the internet. All you need to do is open your Chrome browser and type in the address bar "chrome://dino".
You will be taken to a page with a basic set-up of a retro-style game.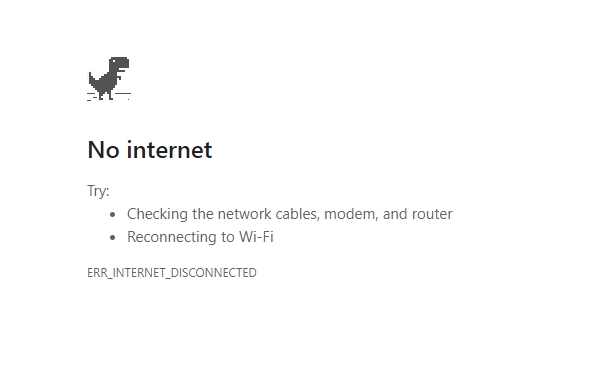 Then press Space to start playing the game. You will need to use the arrow keys to control the dinosaur and jump over obstacles as you run. The game will keep getting faster as you progress, so it's important to stay focused and concentrate.
The goal of the game is to get as far as possible, and the score will be displayed at the top of the page. You can also collect coins and other items as you go along to help boost your score. If you get stuck, you can always hit the space bar to pause the game and take a break. The game is also available for mobile devices, so you can take it with you wherever you go. Give it a try and see how far you can get!