Modern applications is a combination of a variety of features and services, including push notifications, APIs, analytics, authentication, and many more. mBaaS give developers access to tools that they can use to optimize apps and don't need to re-write these features from scratch. Each Backend-as-a-Service provider has an own set of pros and cons. Choosing a suitable provider for your business will depend on several factors.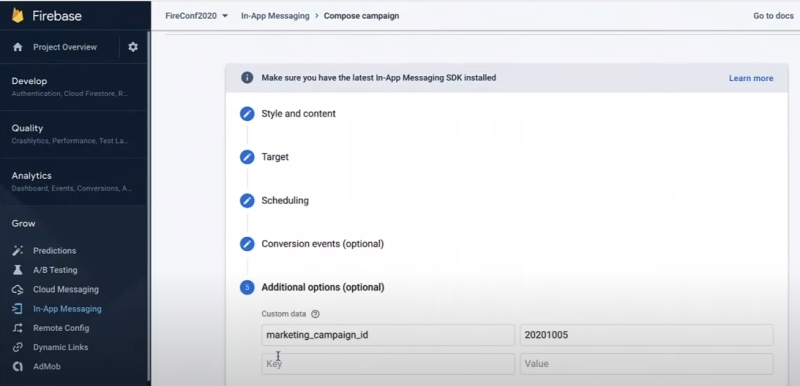 Firebase has gone through a few major changes since it was acquired by Google. Most of its services are available for free. There are, of course, a few premium features as well – hosting functions or databases. If you have no experience at all, Google has made this mBaaS super easy to understand.
Back4App is based on an open source software and super easy to use – little to no experience required. It is scalable and grows along with your applications. It supports dozens of thousands of apps and it is quite common among Parse developers because of its features. Pricing packages can be customized too.
Running under Microsoft, Azure Mobile Apps will surprise you with its proprietary tools and services. There are more features to make your life easier, but more importantly, you have push notifications, databases and authentication functions. It is pretty straightforward as well.
Sencha is mostly about mobile web development, yet its capabilities go further than that. The UI for apps is similar to the UI used by the respective device. It represents a mix of HTML5 and CSS3. Its primary role is to come up with HTML5 based applications that work with most operating systems.
Kinvey is suitable for a plethora of platforms. It runs flawlessly with Xamarin, Android, iOS and others. It is just as handy for HTML5. The mBaaS provides is available for free and comes with features like authentication, encryption, cloud caching, data modeling and store and so on.
Parse is one of the most popular mBaaS provides out there. Owned by Facebook now, it became open source in 2016 due to Facebook not being able to keep it running. It has gained an impressive community around it, so you can find loads of tutorials and guides on how to use it for maximum efficiency.
Amazon Web Services (AWS) Amplify has many features that will impress, but its cloud solutions can clearly outweigh the competition. Most of the operations are suitable for mobile applications. The mBaaS provider is mostly recommended to those with a bit of experience. It comes with a premium subscription too.
Built.io is scalable and flexible. No matter what you need in the database, this provider will get it done for you with its architecture. It relies on SDK for connectivity between servers and applications. Once the connection is made, you gain access to all the services in its range.
Appcelerator consists of two different platforms. One of them – Titanium – Is suitable for mobile applications – cross platforms. It is available for free. The other one allows developing apps over JavaScript, as well as mBaaS features.
Backendless is based in the cloud and provides access to development tools without the headaches coming with coding. Practically, the mBaaS provider brings in a bunch of server functions – everything is programmable for your convenience. Top features include relational data, notofications and user management, among many others.​