There are a large number of games on the Apple App Store, but it can be hard to choose the one that you want to play when you've got so much choice, especially if you've got a favourite genre. By any chance your favourite genre is 3rd person shooters, then this list is going to give you the 10 best ones currently available on the iOS App Store.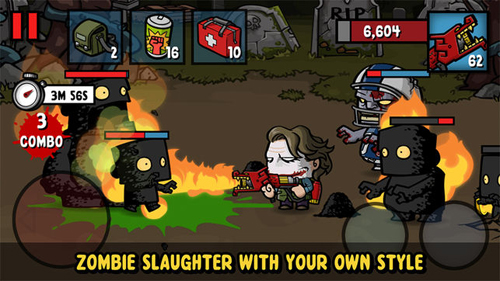 Zombie Age 3 is a 3rd person shooter that has you taking control of a relatively short, but efficient zombie-slayer that has access to a wide variety of different weapons at all times. The graphics are colourful and cute, the gameplay is solid, and the overall experience from this game makes for a pleasant one and can leave you playing for hours if you're not careful.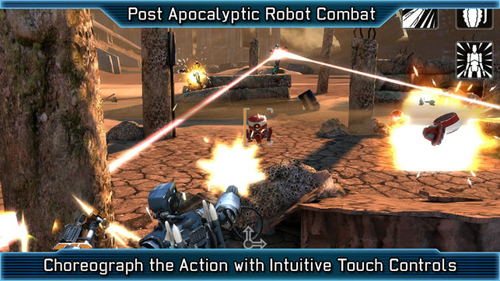 Back when it came out, Epoch 2 was one of the most visually stunning games on the iOS platform, and that hasn't changed by much since its original release. Visually, it's one of the best-looking games you can play and considering just how satisfying the gameplay becomes after the initial tutorial, Epoch 2 will make for a game that you won't want to put down anytime soon.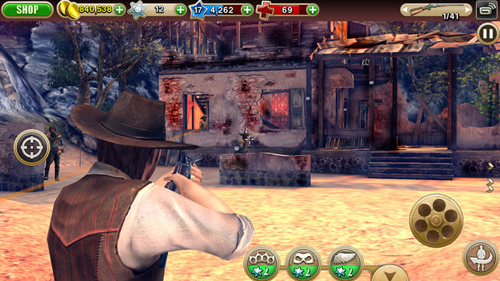 What top-10 shooter list would be amiss without a western game? There's no reason you can't play as an awesome cowboy and have a great time. Some of the best part about this game is the fact that you have access to so many powerful and unique weapons that you otherwise wouldn't see in gaming, and that's a nice change to see; allowing for a different perspective on a shootout.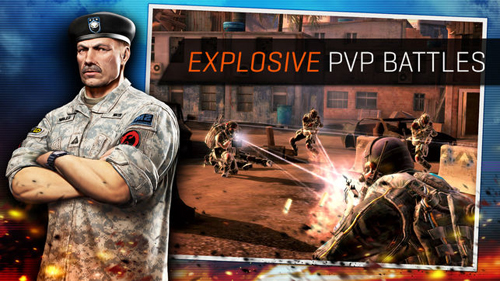 Assemble a worthy squad in this epic, fast-paced and frantic 3rd person shooter in Frontline Commando 2, where the only thing that matters in this game is your skill with your weapons. Duck behind cover and lay suppressing fire or run n' gun to victory – either way, the choice is yours, and when it comes to the explosive multiplayer, there is no competition!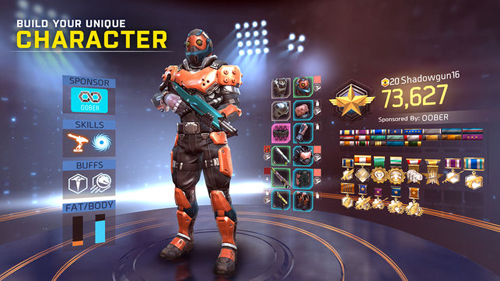 Back when it was originally released, Shadowgun was considered one of the best 3rd person shooters available on mobile devices, and it's no different now! Shadowgun is still one of the best 3rd person shooters on the game, and that's with its stunning aesthetics and visuals, alongside the strong and solid controls of the single-player and multiplayer content available to players.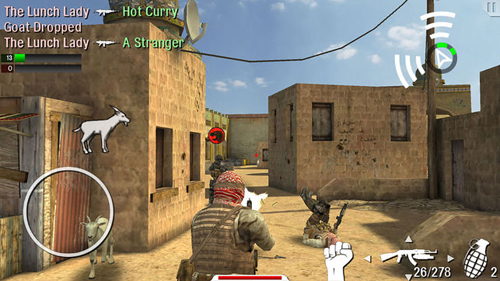 Trigger Fist is one of the more realistic shooters available on the App Store, but that hasn't stopped it from being one of the more fun ones. Featuring realistic weapons in a setting that you might not expect, everything Trigger Fist has to offer is what you'd want out of a decent 3rd person shooter available on your mobile device, whenever and wherever.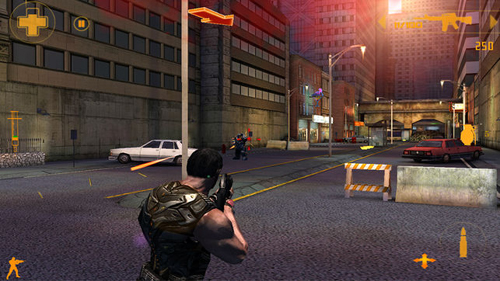 Not only does this game have a strange title, but it also is a strange mash up of both an RPG and a shooter, but it allows for a very rewarding experience overall. There are 80 different upgrades to pick and choose from, so you're bound to have a new and fantastic experience every time you pick the game up again, and in a world where there's plenty to shoot; who doesn't want a piece of that?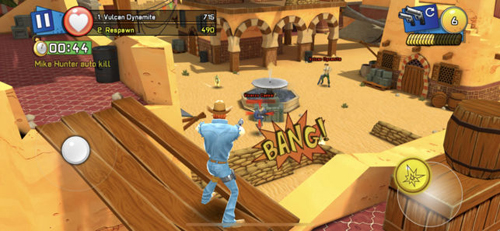 Respawnables is one of those games that truly doesn't take itself too seriously, and that's what makes it so fun when you're playing. The maps are crazy, the characters are wacky, and yet all of the gunplay is solid and doesn't make you think twice. At no point is a death the fault of the game, but solely on the player – just as it should be at all times.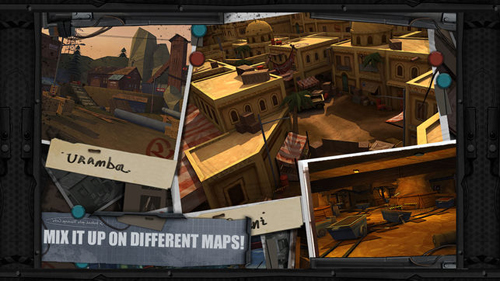 Mad Merx is a colourful and vibrant shooter that anyone would want on their mobile device, especially when you consider just how much there is to choose from. There are numerous maps, weapons, items, and tools to get you through each game, with not a single game playing like the last. Becoming the best of the best may not be the easiest, but it definitely is going to be the most rewarding.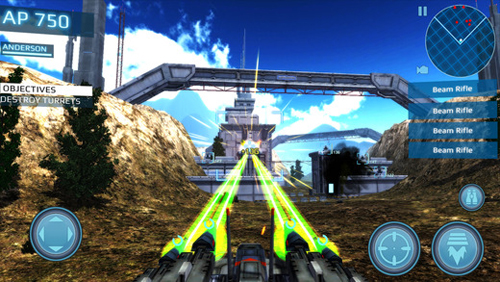 You will be a pilot in a secret organization, called ATLUS. The organization has performed secret operation so as to eliminate the heads of the EF. Every pilots belonging to Bear Unit of ATLUS is spearheading highly covert operations.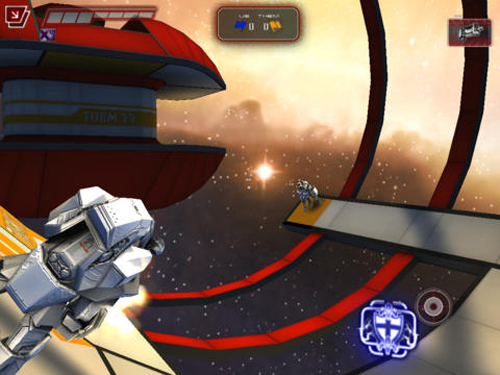 Ever wondered what it would be like to play a competitive shooter in space? Well, now's the chance. In EXO, it takes combat to the stars, where gravity is no longer a question. Instead, you can use that lack of gravity to your advantage to try and take out your opponents in this epic 3rd person shooter that is unlike any other in the current genre.