Are you experiencing a Windows 10 restart loop? You're not alone! If your computer is stuck in an infinite reboot, then it can be frustrating. You will need to know the cause in order to fix the problem.
This article will help you fix this frustrating issue. We'll walk you through how to determine if your computer is in a restart loop, provide some troubleshooting steps, and even show you how to remove the power cord from your computer.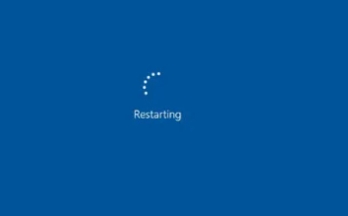 Determining if your computer is in a restart loop
When your computer boots up, it may be stuck in a continuous restart loop. The issue could come from a failure to boot Windows correctly or any number of other causes.
Restart loops usually happen after you install software updates. Your PC may show the Windows logo, go black for about 15 seconds, and then repeat this sequence over and over again. This can be confirmed by using Task Manager to see how long it takes before the cycle repeats itself (see troubleshooting steps below).
Troubleshooting Steps
Unplug Peripherals and Hard Reset Your PC
If you're having trouble turning off your PC, try unplugging peripheral devices and hard resetting. If you have a laptop or tablet, remove all of the cables from it as well. Next press and hold down the power button for 20 seconds to see if this clears up the issue.
After holding down the power button on your device for about 20 seconds, turn it back on again. Now check to see that Windows is functioning properly before plugging in any peripherals into their corresponding ports (i.e., USB drives) or connecting them wirelessly (i.e., Bluetooth). This should clear up most instances where your computer will not boot without troubleshooting further because there's an interference with one of those plugged-in devices.
If you are unable to boot even after unplugging the peripherals, use a keyboard or mouse that is known to be functioning properly and plug it into your computer's USB port one at a time until you identify which device was causing the issue. Alternatively, if possible try using an external monitor with another video cable (if needed) plugged in on top of what you're currently using. If Windows starts up successfully now then there's likely a problem with your current display interface being corrupted by unusual interference.
Lastly, if none of these steps work then check for any updates from Microsoft before attempting anything else because they may have released an update that fixes this error code altogether!
Automatic Repair
Windows 10 has a recovery feature called Automatic Repair. This option will automatically attempt to fix the problem by following a set of pre-set instructions.
It's worth noting that Automatic Repair may be unable to resolve certain issues but in most cases it can successfully repair Windows and boot into safe mode or normal operation!
To use this feature, make sure you have your computer plugged in with internet access. In addition, note if there is an issue updating drivers when using automatic repair you'll need to update them manually afterwards which we had covered above.
If none of these steps work then check for any updates from Microsoft before attempting anything else because they may have released an update that fixes this error code altogether!
To fix a restart loop, first wait for your device to boot and see if you can access the manufacturer's logo. If not, consult your device user manual.
when you see the logo, press F12 to enter Boot menu option. Then pick CD/DVD ROM or USB.
Insert your Windows disc or DVD to boot up the computer, and then press any key when asked.
Press any key and then select your keyboard type, time zone, and correct date.
Finally, select Repair your computer.
Run System Restore from Safe Mode
To use these system restore tool you need to boot into Safe Mode. You can read my other post "Boot into Safe Mode in Windows 10" to carry out the steps.
When you enter WinRE, choose Advanced options in the Automatic Repair screen to run a System Restore.
If System Restore fails or does not resolve the issue, run "chkdsk /f" from Recovery Options/Command Prompt as an administrator. Reboot when complete.
Next try running DISM commands with elevated privileges that fix files related to startup issues often at fault of recent software installations.
Run the DISM commands from CMD prompt with elevated privileges:
DISM /Online /Cleanup-Image /RestoreHealth
DISM /Online /Cleanup-Image/ScanHealth
Use this command only if you have a Windows Recovery Environment (WinRE) DVD or USB drive that contains the offline version of these tools.
Disable Secure Boot
Enter BIOS Setup Utility before starting up computer. If present, disable secure booting option under Boot tab or set it as "Disable". Then save changes and exit setup utility when done.
Conclusion: Hopefully, the steps provided in this article helped you get your computer unstuck from a restart loop. If not, then be sure to contact our team for help! Your PC is one of the most important devices that you use every day and we want to make sure it's running smoothly.