For most of us, Intel processors are the best. They are fast, can be used for any purpose you have on your mind, and are even suitable for gaming. If you are one of us you will probably consider a new computer with i3, i5, i7 or even i9 processor. Today we will make a clear difference between each one and help you understand which CPU is ideal for your usage.
Core i3
Designed for basic computing tasks like web browsing, email, and office applications
Features 2 to 4 cores, depending on the model
No support for hyper-threading
Lower clock speeds and cache memory compared to i5, i7, and i9
Lower TDP rating compared to higher-end CPUs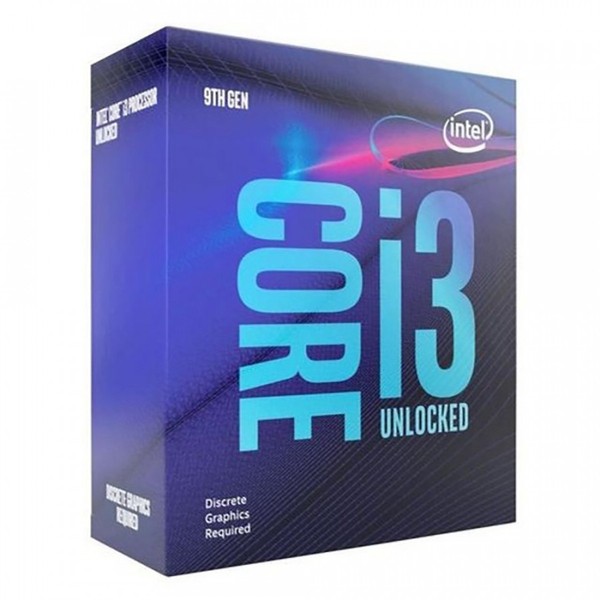 This processor is the most affordable and for some of you will be the most appealing choice. Almost all versions support dual-core technology, virtualization, and hyperthreading. The first version known as Coffee Lake had 4 cores instead of 2. Later versions have 2 cores. A separate core is like a small processor inside a bigger one. More is always better.
Core i3 processors are suitable for minor gaming, using most software you can find, and also for ordinary tasks like web browsing and watching movies. Probably the biggest drawback is the lack of turbo boost, a feature that allows a processor to increase its frequency for a specific period of time.
Core i5
Ideal for mainstream users who need good performance for everyday tasks such as web browsing, email, and productivity applications
Features 4 to 6 cores, depending on the model
No support for hyper-threading, so fewer threads are available compared to higher-end processors
Lower clock speeds and smaller cache memory compared to i7 and i9
Lower TDP rating compared to i7 and i9, which means it consumes less power and produces less heat
Core i5 is a significant improvement compared to the i3 processor. They support virtualization, hyper-threading, and dual-core but they also support turbo boost as well. Here we can see that i5 processors can be dual-core, quad-core, or even come with 6 cores (latest versions). They use 32 and 22 nm technology.
You should consider this processor if you like editing more than one photo in Photo ship or for a bit more severe gaming.
Core i7
Suitable for power users who need a balance of performance and value
Features 6 to 8 cores, depending on the model
Typically supports hyper-threading, which doubles the number of available threads and can improve performance
Lower clock speeds and cache memory compared to i9, but still capable of handling demanding applications and multitasking
Lower TDP rating compared to i9
Core i7 processors are designed for the most demanding operations. They were flagship units since 2008 and the only better option is mentioned below. An i7 processor will support turbo boost, hyper-threading, and all other elements you need. It can use up to 12 cores at any given moment.
All of you who like hardcore gaming, using the most demanding software, and multitasking while using the same will be more than just satisfied with i7 processors. As you would expect, they are expensive and usually found on high-end computers.
Core i9
Designed for high-end performance and power-hungry tasks like 3D rendering, video editing, and gaming
Typically features 10 or more cores and supports hyper-threading
Has higher clock speeds and larger cache memory compared to lower-end CPUs
Higher TDP (thermal design power) rating, which means it requires more power and may run hotter
Often more expensive than other processors
Core i9 is a premium type of processor. The ''slowest'' has 10 cores while the top-of-the-range model has 18 cores with 36 threads. Keep in mind that this processor isn't compatible with motherboards used for Core i7 or other versions. Core i9 uses a new LG 2066 socket and it can be paired with Intel X299 motherboards only.
All of those who want a super-fast computer to use for the most intense gaming and software applications will be pleased with the Core i9. They are the most powerful and the most expensive processors available on the market.
Conclusion
It is important to stay humble when choosing a new processor. You don't need a Core i9 if you use the computer for web browsing only. Also, you won't get the desired performance if you play games from i3. Consider your requirements and choose a processor that matches them.