When we use multiple apps in Windows especially for a longer period of time, they will need more memory than usual. What this means is that even when we close a few apps the system will run slowly and it won't be very useful. This happens because not all the resources are restored once you close an app. The solution you have been using is to reboot the system. This requires time and if you don't have SSD you will need to wait a couple of minutes to gain back Windows functionality. There is a simple method and the steps are mentioned below.
Create new shortcut by right-clicking on Desktop > New > Shortcut
The best thing you can do is to create a new shortcut. All you have to do is to right click on empty desktop space and go to new > shortcut. You will see a new window asking you where the address of that shortcut is. This is precisely what you need.
Paste the address
The address you will need to use is: %windir%\system32\rundll32.exe advapi32.dll,ProcessIdleTasks. Paste the precise address without any changes or additions. Don't try to understand the address if you don't have the basic knowledge. Soon you will see what it can do. Once you are done click next.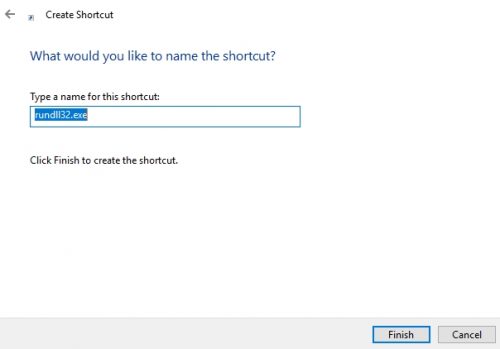 Give a title
This step literally means you will have to give the title to that shortcut. We used Flush Memory name but you can use anyone you like. Keep in mind that you need to give the name that will help you understand what the shortcut will do once activated.
Finish
Once you are done, click on finish and place the shortcut on the desktop, anywhere you want. We liked it keeping it with the rest of the icons and yes you can change the icon to make it more suitable.
Run the shortcut when needed
The next time your computer is slow and bloated all you have to do is to click on the shortcut you created. The system will flush memory and the performance of a computer will be restored. You will notice an instant improvement. Now you don't have to reboot the system every time it gets slow.
Conclusion
This is the ultimate way you can use to flush the memory in Windows. It is simple, effective and it can be used on all computers. The next best thing is the fact the shortcut will be available for you as long as needed.