Handwriting apps are great for fun, but they can be more than just useful at the same time. Users have the ability to share the notes, to create new ones quickly and to capture something that isn't possible capturing with a keyboard. Below are 6 apps for iPhone and iPad which make handwriting truly possible.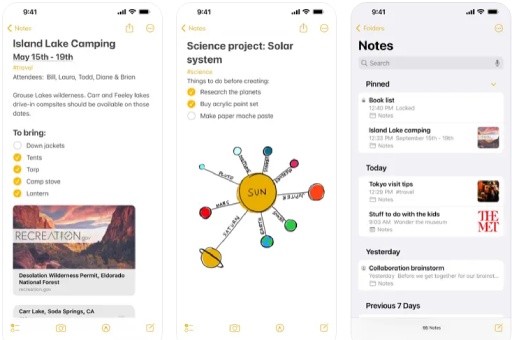 Apple Notes, a built-in app on Apple devices, serves as an ideal tool for quick thought-capturing and preserving more extended notes, complete with checklists, images, web links, scanned documents, handwritten notes, or sketches. Its powerful note-taking features enable users to attach various types of files, scan physical documents, secure sensitive data, and even add tables for easy information organization. Users can also add a personal touch to their notes using their finger or an Apple Pencil on compatible iPads, choosing from a myriad of brush styles and colors. What sets Apple Notes apart is the seamless synchronization through iCloud, ensuring that your notes are always within reach across all your devices.
Apple Notes also shines in the realm of note organization and searchability. The app's ability to search text within notes, handwriting, and scanned documents and photos is a stand-out feature. This app encourages neat and logical organization with its provision for folders, subfolders, and customizable sorting orders. It introduces an innovative tagging system for fast and flexible categorization. The unique Tag Browser and the Smart Folder feature allow efficient note management based on different filters like date of creation, checklists, and attachments.
When it comes to collaboration, Apple Notes is a game-changer. It allows users to collaborate on shared folders or individual shared notes and enables them to mention their peers for specific updates. A color-coding system highlights the edits made by each collaborator. The Activity view presents a day-to-day summary of actions from each collaborator. Lastly, the app offers Quick Note feature for instant note-taking, even outside the app, and the ability to add deep links from other apps or websites. Apple Notes is indeed a comprehensive tool for individuals and teams alike, providing features that promote productivity, organization, and collaboration.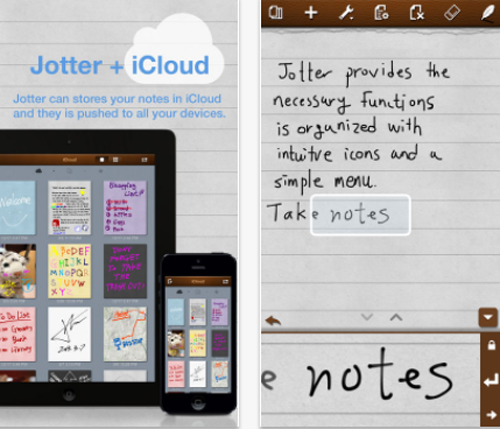 Stepping into the spotlight, Jotter offers an all-in-one creative platform. Beyond mere note-taking, it transforms your device into a virtual canvas where you can doodle, sketch, and write to your heart's content. It features three lists to categorize your notes: "My Notes" for in-device management, "Favorites" for your highlighted notes, and "iCloud" to view your uploaded notes. Whether saving your files on iCloud or sharing them with others, Jotter provides a convenient, user-friendly experience.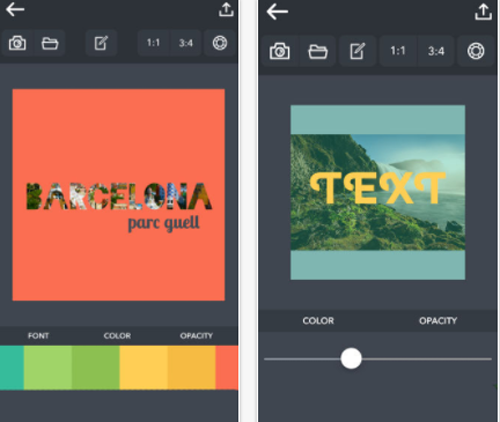 Taking an innovative approach, Text over Image merges visual and textual content in an exciting manner. You can overlay your thoughts on any image sourced from your device's camera roll or gallery. After creating a photo note, sharing on social media platforms like Facebook is a breeze. Although it's designed with children in mind, its unique features make it a fun and engaging choice for all ages.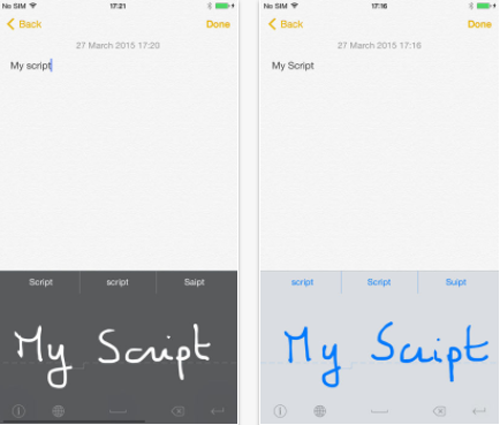 Next on the roster is MyScript Stylus, a highly praised app that is gaining significant attention. This app offers a diverse toolkit, enabling users to select various features like calendars and notes. The choice between using a stylus or a finger offers flexibility, making it a crowd favorite for handwriting enthusiasts.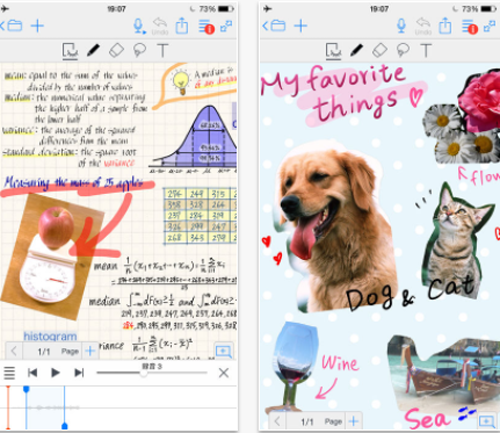 MetaMoJi Note stands out as an all-encompassing app that goes beyond basic handwriting features. With options for taking notes, voice recording, and more, it opens up a world of possibilities. Additionally, it allows seamless file sharing and provides PDF previews. Its sophisticated features and intuitive user interface make it an ideal choice for those seeking a comprehensive handwriting app.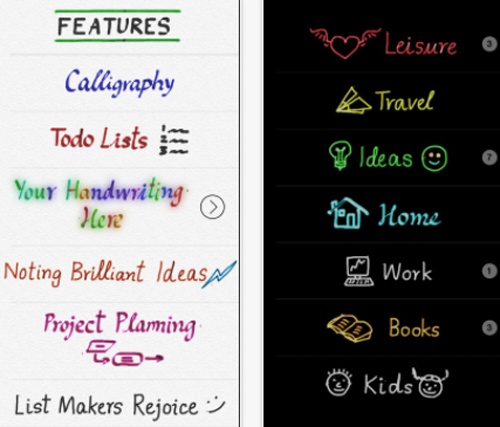 Concluding our roundup is Use Your Handwriting, an app that lives up to its name by allowing users to craft notes in their unique handwriting style. It offers options to sync notes across devices and even set alarms. What sets it apart is its extraordinary handwriting engine, arguably one of the most effective ones available on the App Store.