Sometimes you just want to play Android games on a PC. That's when a copy of Android on PC is the most welcomed. There are a number of workarounds that can help you to install your own Android on your PC. There are 2 ways to achieve this.
One is to use an Android app player which can be executed as software on a Windows PC or Mac, and one is to install Android OS which works like Windows or Mac. All methods have been optimized from the ground up for mobile devices like smartphones and tablets.
You're going to need to make sure that you are using the right tools. This post focuses on Android app players.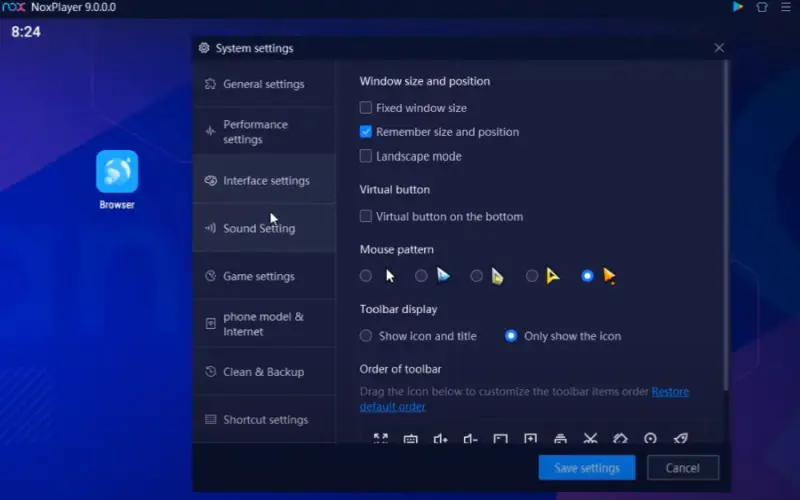 NoxPlayer is an Android emulator that allows you to run Android apps and games on your PC. NoxPlayer is based on the Android operating system and uses the same interface as Android devices.
It has Google Play Store pre-installed, so you can install any Android app or game on your PC with NoxPlayer. NoxPlayer is very easy to use, just like your Android phone. You can also customize the NoxPlayer interface according to your needs.
The software is based on Android 9, one of the most recent Android OS versions. Nox Player's workflow is similar to a phone or a tablet's so it won't take long for a user to adapt to new software.
Built-in Play Store. I love the fact that Nox App Player comes with a built-in Play Store. That means users only need to input their Google account and then start downloading games from the store with ease.
Accessories Support. The emulator also supports accessories such as a mouse, keyboard, and game controller.
Multiple Parallel Instances Support. Users can run multiple instances of the software simultaneously to run different games and apps. This is a must-have feature for heavy Android gamers.
AMD/X86 Compatibility. Nox App Player can be run on any modern computer.
Probably the most "user-friendly" of the different options available in this quick guide, BlueStacks was created in 2008 so that people could take advantage of the Android operating system on all of their Windows-based devices.
It has certainly had a bit of a rocky road as far as development is concerned, and there are even some people who feel that this particular Android installation tool isn't nearly as polished as it could be.
In fact, from 2008 through 2012 the BlueStacks Android tool was still regarded to be in beta – which means that it's only really had two years of its six-year development cycle outside of the beta stage.
All you'll have to do is download the BlueStacks installation package directly from their website, double-click the installer, and then follow the on-screen prompts to have this "virtual machine" up and running on your Windows PC.
If you're a fan of playing mobile games on your PC, then you'll be happy to know that there's another option available called Gameloop. This Android emulator is designed specifically for gaming, and it comes with a number of features that make it ideal for this purpose. For starters, the settings are optimized for popular mobile games, so you can get the best possible performance.
Additionally, Gameloop supports multiple languages, so you can play games from all over the world. There are fraud prevention and additional security measures in place to keep your account safe.
If you need it, there's also a customizable smart keyboard that you can use. One of the best things about Gameloop is that you can tweak the graphics settings to get the perfect balance of visuals and performance. And of course, you can play mobile games with a physical mouse and keyboard if you prefer.