Sometimes you just want to play Android games on a PC. That's when a copy of Android on PC is the most welcomed. There are a number of workarounds that can help you to install your own Android on PC. There are 2 ways to achieve this. One is to use an Android app player which can be executed as a software on a Windows PC or Mac, and one is to install Android OS which works like Windows or Mac. All methods have been optimized from the ground up for mobile devices like smart phones and tablets.
You're going to need to make sure that you are using the right tools. This post focuses on Android app players.
4 Best Android App Players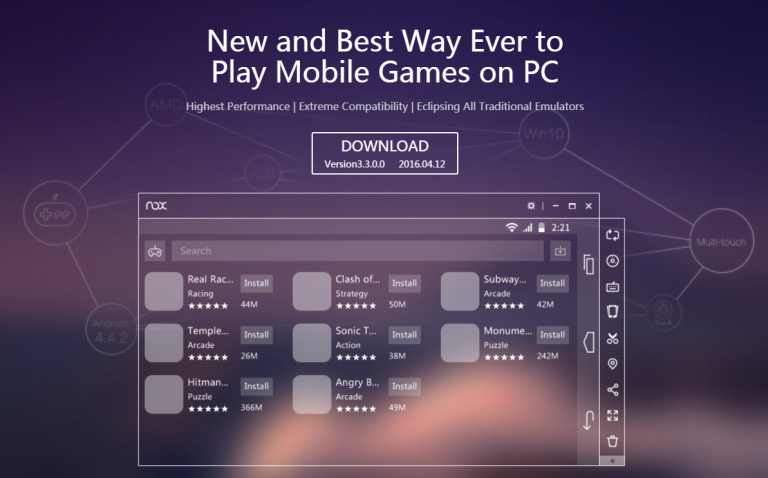 Nox App Player is the latest tool coming to this market. It offers a few more features that might make you want to try it for a change. The software is based on Android 4.4.2, one of the most used Android OS versions. Nox Player's workflow is similar to a phone or a tablet's so it won't take long for user to adapt to new software.
Built-in Play Store. I love the fact that Nox App Player comes with built-in Play Store. That means users only need to input Google account then start downloading games from the store with ease.
Accessories Support. The emulator also supports accessories such as mouse, keyboard and game controller.
Multiple Parallel Instances Support. Users can run multiple instances of the software simultaneously to run different games and apps. This is a must-have feature for heavy Android gamers.
AMD/X86 Compatibility. Nox App Player can be run on any modern computers.
BlueStacks – App Player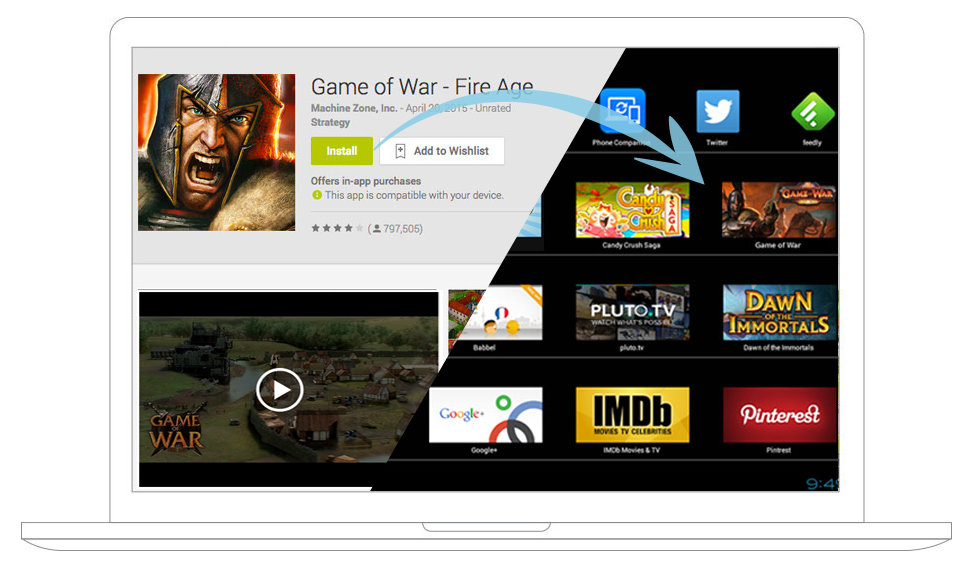 Probably the most "user-friendly" of the different options available in this quick guide, BlueStacks was created in 2008 so that people could take advantage of the Android operating system on all of their Windows-based devices.
It has certainly had a bit of a rocky road as far as development is concerned, and there are even some people who feel that this particular Android installation tool isn't nearly as polished as it could be.
In fact, from 2008 through 2012 the BlueStacks Android tool was still regarded to be in beta – which means that it's only really had two years of its six-year development cycle outside of the beta stage.
All you'll have to do is download the BlueStacks installation package directly from their website, double-click the installer, and then follow the on-screen prompts to have this "virtual machine" up and running on your Windows PC.
Andy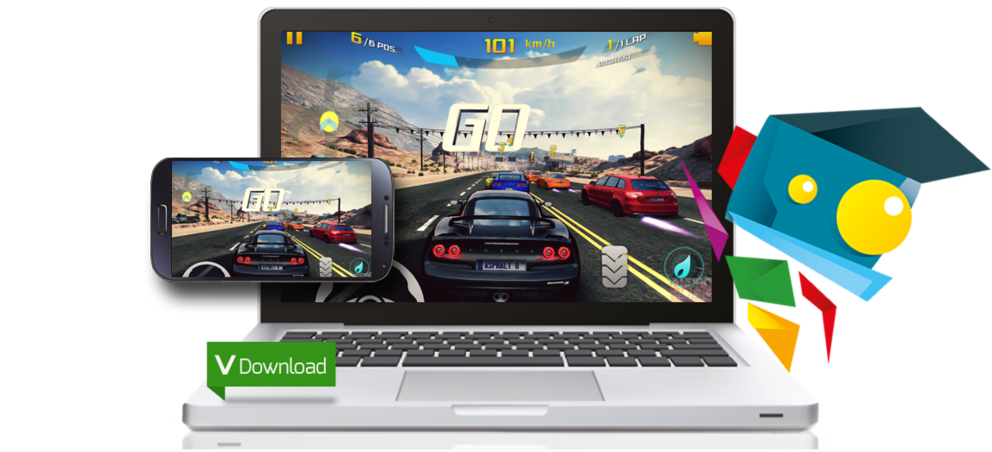 It is similar to BlueStacks. Andy is said to provide better game experience than BlueStacks does. There are lots of users who prefer playing Clash of Clans on Andy. The app player supports both Windows and Mac and it allows app downloaded from any desktop browsers to be copied directly to Andy OS.
Main features:
Provides seamless sync between desktop and mobile devices
Connects Win/Mac with Android apps for launching, push notifications and storage
Enables app download from any desktop browser direct to Andy OS
Ensures most up to date Android OS at all times
Brings your favorite communication and entertainment mobile apps to the desktop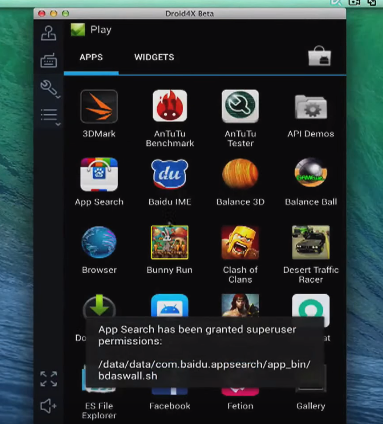 Droid4X is one of the best Android app players for PC. Droid4X is optimized for Android kernel and graphics rendering with PC hardware configuration. The software leads in aspects of gaming performance, user experience and compatibility, which makes it the top choice for Android gaming on PC.
Phones and tablets can remote Droid4X by using an app which can be downloaded from its official website. It can connect to host machine to install app and game.
Other Android App Players
There are some other Android emulators on PC which haven't been well-known yet. I listed them here in case you are interested in them.
windroye
Windroye is also based on virtualization technology, offers excellent app and game compatibilty. The latest version of windroye runs on Android 4.4.2.
MEmu
MEmu is a new app player developed by xda-developers user Microvirt. MEmu supports 2 most used Android system 4.2.2 Jelly Bean and 5.1.1 Lollipop at the same time.