Creating avatars is one of the most fun parts of playing video games. You can create an avatar that looks just like you, or create a completely new character to represent yourself in the game. Android phones have a ton of great apps that let you create avatars, so we've put together a list of the 5 best ones. Check them out below!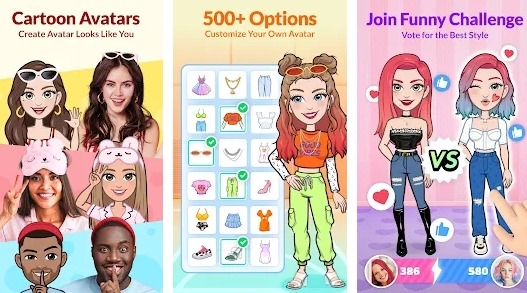 Avatoon is the perfect app for anyone who wants to create a personalized cartoon avatar. With just one tap, you can easily become a character creator and a cartoon marker. The app also provides users with powerful editing tools that bring their photos to the next level.
Using either in-app backgrounds or real-life photos, you can insert and modify your avatar's expressions, and make your own character poses and background until you've created the perfect snapshot.
With a wide range of customization options, you can ensure that your avatar looks exactly like you. From hair to clothes, everything can be tailored to your specific style. And with the ability to create avatar stickers, you can add a personal touch to any conversation.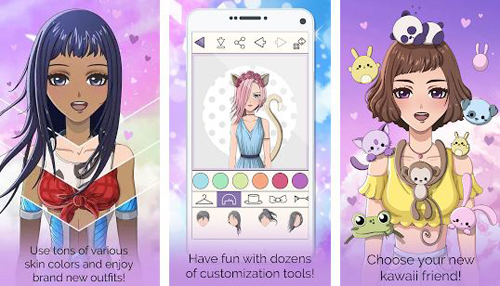 Who says you need to be an expert to make your own avatar? It's not necessary today. With anime avatar creator, you can create your virtual persona with just a click of a button. Specially equipped with the cutest clothes and the best hairstyles, you can customize your own version of the avatar. But wait, there's more! Packed with excellent features, Anime Avatar Creator has various templates, different facial expressions, shapes of eyebrows, styles, shapes, the color of hair, glasses, hairpins, ribbons, wings, and more.
With countless combinations of features to choose from, you can create avatars that look just like your favorite characters – or come up with entirely new looks that are all your own. Whether you want to share your creations online or just keep them in your own personal gallery, the Anime Avatar Creator is the perfect tool for any fan of anime.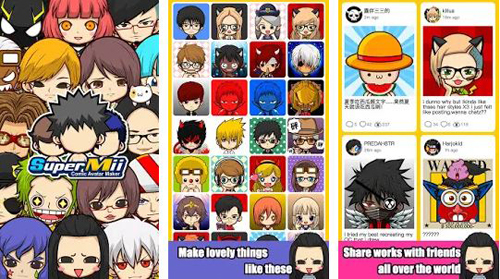 SuperMe is one of the most popular cartoon avatar maker apps on Android. It helps users to create comic cartoon avatars right through their mobile phones. With hundreds of customized and personalized options, SuperMe lets you show your unique cute cartoon style on Internet social media images.
You can choose from a male or female avatar to start, and then customize the skin color, hair color, and clothing color to give your character a unique appearance. There are also a large number of cute personalized faces, hairstyles, and expressions with different details that you can use to create your avatar's expressions.
You can also express various emotions on the face of your avatar with different shapes of eyebrows, eyes, and mouth. In addition, there are various accessories that you can add to your avatar, including masks, hats, glasses, hairpins, clothing, headwear, wings, and horns.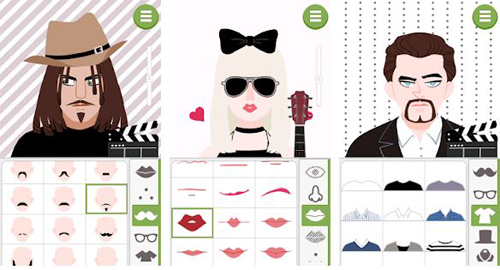 Tired of your profile picture on social media? Or eager to make an impact on your friends? Doodle Face got your back. While you'd look different from others, you can turn your face into a comic character with customizable eyes, noses, and more. There are also hairstyles and other crazy stuff you should try.
In the Doodle Face app, you can create your own avatar and share it on social media or play mini games with it. You can customize your avatar's eyes, nose, mouth, hairstyle, and other features. The app also has a game center where you can communicate with friends or play mini games using your avatar. Doodle Face is a fun and expressive way to connect with friends and family online.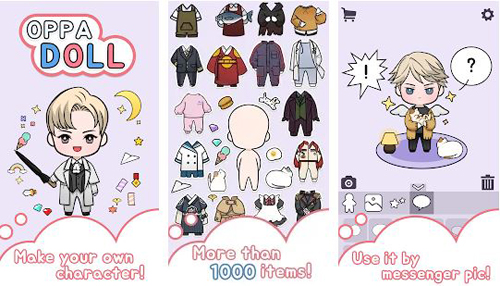 Last but not the least is Oppa Doll. Just like the other options on this list, it's designed to create your own character. The Oppa Doll app for Android lets you create your own virtual oppa doll, with over a thousand different customization options available. You can change the skin color, hairstyle and color, facial features, and clothes of your doll to create your ideal man. In addition, there are a variety of premium costumes available that will make your doll even more special.
You can also use the app as an emoticon, saving images of your doll in 1: 1 resolution and sharing them in messenger apps with friends. With a wide range of expressions and speech bubbles available, the Oppa Doll app is a fun and easy way to show your friends how you're feeling.
There are more than a thousand decoration items, including skin color, wing, hair, and face. There are other premium costumes to grab. Whether you need concert costumes or Halloween costumes, Oppa Doll is for you.