AFK Arena is an idle RPG with beautiful hand drawn graphics developed by Lilith Games. Your mission is to create the best team of five to beat campaign and play against other layers. These tips will help you complete the mission easier.
Tips for beginners
Power Level is not the only one factor to consider
Power Level shows how strong a hero is. However, higher power level heroes won't help you win battles. There are many other factors such as hero's faction, skills to consider.
If you deploy at least 3 heroes of the same faction, you get ATK and HP bonus. The more heroes of the same faction there are in the battlefield, the higher the bonus is.
Buff and debuff should be used accordingly in an overall strategy. An agility based hero like Silvina can instantly kill opponent's intelligent based hero so your team won't receive high damage.
Getting more resources when getting stuck at a level
You get resources idly and join other activities such as Arena, Arcane Labyrinth. What you need to do is to get more resources to enhance weapons, level up your heroes then try beating campaign again.
Level up only 5 main heroes
Resonance Crystal allows player to place low level heroes and set their levels the same as the 5th hero based on levels. So you can reset any heroes outside of your main 5 and save resources to level up the main 5.
Best AFK Arena heroes
Players use whatever heroes they get. What if you focus too much on a not so powerful hero? It costs time and resources to level them up. I mention some heroes below to help you reduce the risk.
Shemira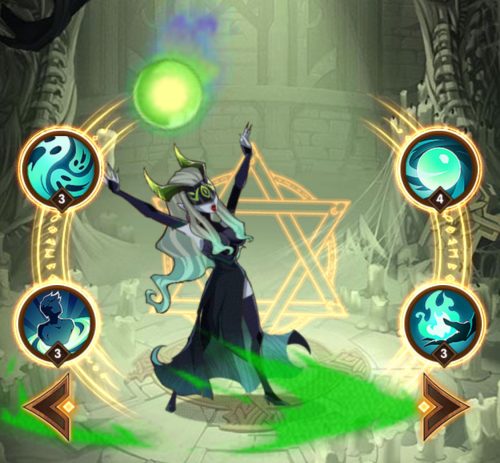 Shemira's ultimate skill, Tortured Souls, hits all enemies on the battlefield and leeches hit points. It proves to be powerful and a huge amount of healing.
Brutus
He is used to absorb enemies' damages.
Silvina (for early stages)
She can instantly teleport to enemy's mage to deal high damage.
Ascending Requirements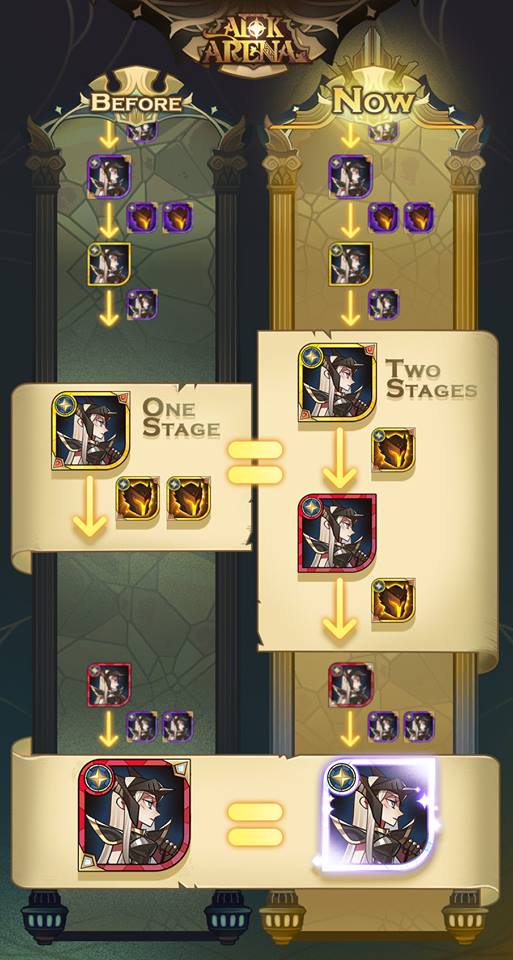 Legendary+ > Mythic heroes requires one Legendary+ hero of the same faction, maximum Mythic levels are now capped at 180.
Mythic > Mythic+ requires one Legendary+ hero of the same faction, maximum Mythic+ levels are now capped at 200.
Mythic+ > Ascended requires two duplicate Elite+ heroes, maximum Ascended levels are capped at 240.