Brave browser has been around for a while now, but it didn't really catch on with the mainstream crowd until recently. It was created by Brendan Eich (the founder of Mozilla Firefox) and he had an interesting idea: what if we gave people more control over their browsing experience? He set out on his quest when he launched Brave Browser with a mission statement "to reinvent the web for users, creators, and advertisers through basic attention token blockchain technology."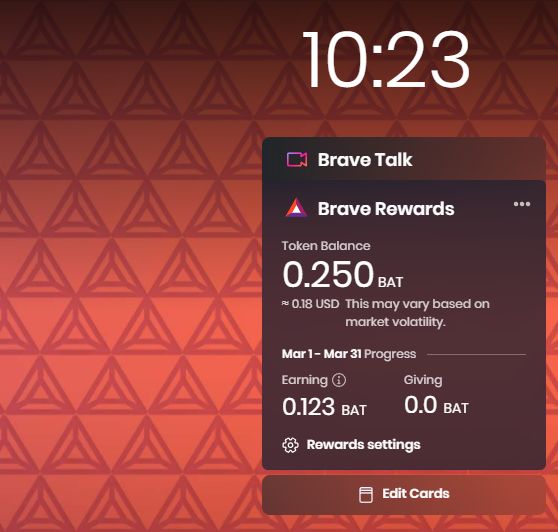 Today Brave browser is gaining popularity because it does not track users and it has a built-in adblocker. Here are the top 10 reasons why I believe Brave browser is becoming so popular:
Respects Privacy
One of the biggest reasons people are switching to Brave browser is because it respects their privacy. Brave never tracks users and they have a built-in ad blocker, so you don't have to worry about ads tracking your movements online.
This is a big deal because more and more people are becoming aware of the dangers of being tracked online. They don't want companies to track their browsing history or collect data about them, and the Brave browser allows them to keep their privacy intact.
Fast and Secure
Brave browser is also fast and secure. It was built on Chromium, so it has the same speed and security features as Chrome. It also has a built-in ad blocker, so you don't have to worry about any malicious ads slipping through.
Brave claims that it consumes 33% less memory and has a lower negative impact on the battery life of your system than Chrome.
This makes Brave a great choice for people who are looking for a fast and secure browser that respects their privacy.
Supports Multiple Devices
Another thing that makes Brave popular is the fact that it supports multiple devices. You can use Brave on your computer, phone, and tablet.
Brave browser supports Windows, Linux, and macOS devices. This makes it a great choice for people who use multiple devices because they can use Brave on their computers, phone, and tablet.
Easy to Use
Brave browser is also easy to use. It has a simple and user-friendly interface that makes it easy for people to navigate. There are no complicated settings or options, so you can start using Brave right away.
This is great for people who are looking for a browser that is easy to use and doesn't require any technical knowledge.
Integrated Password Manager
Brave also has an integrated password manager, which makes it easy for you to keep track of your passwords. This is a great feature for people who are always forgetting their passwords.
The password manager keeps all of your passwords safe and secure, so you don't have to worry about them being stolen or compromised.
Supports Multiple Languages
The Brave browser also supports multiple languages, so you can use it in your native language. This is great for people who are looking for a browser that they can use in their native language.
Earns BAT Tokens
Brave also allows users to earn BAT tokens. BAT stands for Basic Attention Token, and it is a cryptocurrency that was created by Brave.
You can earn BAT tokens by viewing ads, subscribing to websites, or tipping content creators. These tokens can then be used to tip content creators or to buy gift cards.
This is a great way for people to support the content that they love while also earning some rewards.
Allows You to Support Your Favorite Websites
Brave also allows you to support your favorite websites by subscribing to them. This is a great way to show your support for the websites that you love and help them to continue producing great content.
You can also tip content creators, which is a great way to show your appreciation for their work.
Themes and Extensions Support
Brave also has a large selection of themes and extensions that you can use. This allows you to customize Brave to your liking and make it look the way that you want it to look.
Avoid Censorship
With the rise of internet giants like Facebook and Google, many people are left without any control over their own information. The solution? Brave browser which integrates IPFS protocol to offer decentralized web access!
Brave also allows you to avoid censorship by using a VPN. A VPN (Virtual Private Network) allows you to connect to a private network from a public network. This allows you to access websites that are blocked in your country.
Conclusion
Brave browser is becoming more and more popular because it respects users' privacy, it is fast and secure, and it allows you to support your favorite websites. If you are looking for a new browser, then I recommend that you give Brave a try.