Smartphones are jack-of all-trade devices in modern date, including communication. Even though we have been around the technology for a long time, we find ourselves in situations where a mere wrong touch can cause havoc. We are talking about when you mistakenly delete important text messages.
For those of you who have experienced such an issue, don't worry. We are here to tell you that your precious text messages can be recovered.
MobiKin – Your Savior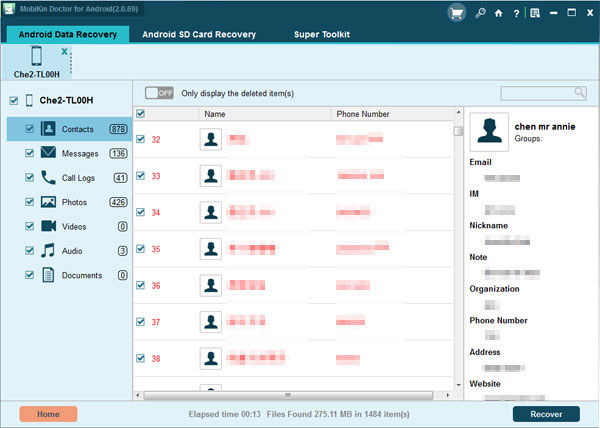 While your phone might not be capable of recovering your lost text messages on its own, you will find the task to be doable if you equip your smartphone with MobiKin.
This software is compatible with most popular Android phones and succeeds in recovering your data in a swift and convenient manner. Whether it be HTC or Samsung, this software can be operated on a wide variety of phone brands.
Steps for Recovering Messages
Here are a few of the steps you should take to recover your text messages:
Install MobiKin on both your PC and your phone.
Connect your phone to your computer with the help of a USB cable. Make sure you debug the USB beforehand.
Once the software is operational, it will provide you with an array of data that you can retrieve. This will include messages, contacts, call logs and photos. Select the type of data you want to recover.
In a matter of minutes, your deleted text messages will be displayed. Now, you can choose which messages you want to retrieve.
When you choose the data, you can then save it in a file on your PC.
Conclusion
All in all, getting your deleted text messages in not an impossible task. However, rather than going through the hassle of retrieving the important message from a sea of data, it is better if you back up your data to begin with. It is better to be safe than sorry.