If you've ever wondered what is inside your computer, how it works or if there might be something wrong with it then this article is for you. You will learn how to generate a Windows 10 System Diagnostics Report that will allow you to see the files in your system, check the hardware and drivers installed on your PC and find out more about the performance of your machine.
The report includes details like which programs are causing crashes or hangs on startup, when updates were last applied and warnings about possible security risks. It also tells you when certain features (like Cortana) start up automatically so they can be disabled if desired.
Some people may not want their searches tracked by Bing even though these search queries are anonymized before being sent back to Microsoft. Being able to disable this feature might be appealing to some users.
Create a Windows 10 System Diagnostic Report
The Windows 10 System Diagnostics Report is divided into different sections containing details about the hardware, system settings and installed programs on your computer.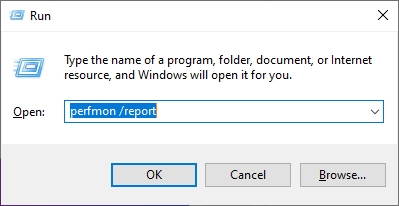 Open Run box by pressing Windows + R.
Type in perfmon /report in to the tetx field.
The command above will open Windows' Resources and Performance Monitor software. The diagnostic is automatically running.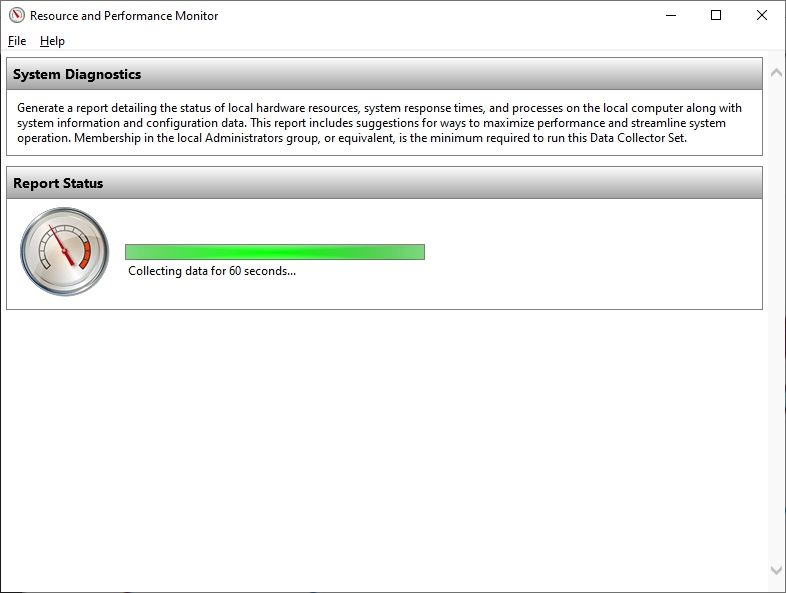 Once the analysis is complete, you will see your results listed in the software. You can save or print them out if desired.
The component summaries are shown in percentages, and the individual results are listed by different components in addition to an overall system health summary. The Windows system, as well as the components of the hardware and software configuration, is monitored. It reports on elements like the CPU, network, memory, and software configurations' diagnostics.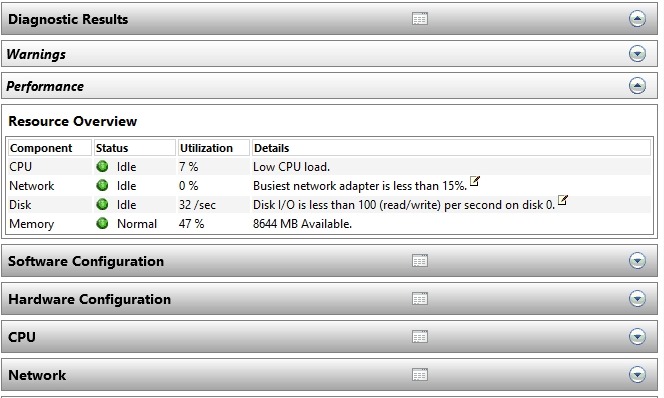 The report also includes information about when Windows 10 was installed and when major updates were last applied to your system along with details like which security updates are installed and if Cortana is enabled.