Figma is one of the most popular online tools for interface design. It has the same functionality and features as Sketch, but Figma is better for team collaboration. Using Figma, your design process is not only more simple, but it is also more effective and efficient. Developers and designers can use Figma to make different types of templates such as website, mobile, flyer templates.
So what is Figma and its features? Let's learn more about it in this article.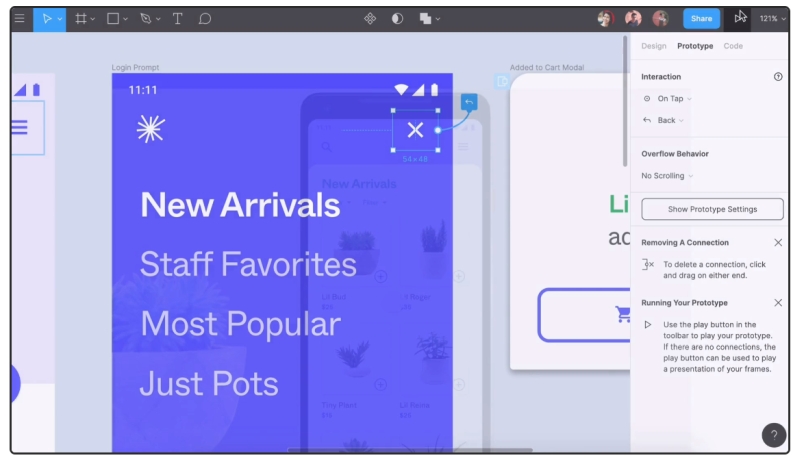 Why is Figma a useful tool for developers?
Figma can be used on any platform
No matter what operating system you are using, Figma works well on them as long as they run a web browser. For example, you can run different operating systems such as Macs, Linux, Windows PCs, or Chromebooks with Figma and its files can be shared, opened, and edited.
Because of this universal nature, Figma makes PNG-pong less annoying, which means you won't have a problem when updated images are bounced back and forth.
Figma is simple to collaborate
Figma allows your teams to collaborate in an easy way. Similar to Google Docs, it represents the people who view and edit a file as circular avatars in the top. You can also track what a person does easily because everyone has a named cursor. When you click on someone else's avatar, you know what they are viewing at the time.
With this feature, Figma lets a design lead open a shared file to check and see what the team is designing in real time. In case a designer misinterprets the brief or user story by any chance, the design lead can intervene and correct the course. As a result, the design team could save a lot of working hours. Meanwhile, if you use Sketch, you can't tell if the designers are going astray immediately.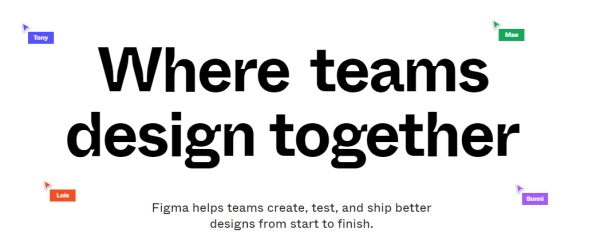 As a team lead, this feature definitely benefits him. However, if you don't want to have someone spy on you while working, you might not want to use Figma. In general, most designers quickly adapt to working in a shared environment.
Figma uses Slack for team communication
The communication channel of Figma is Slack. So whenever there is any comments or design edits made in Figma, they are "slacked" to the entire team. It might not be ideal when designing live because a Figma file will update every change instantly where the file is embedded, which can cause headaches for developers.
Figma allows for flexible sharings
Using Figma, developers can share any file, page, or frame easily. After you create a shared link to a frame on a page, anyone who clicks on that link will open a browser version of Figma, and it will load a zoomed-in view of the frame.
Hopefully you have had your answer to the question "what is Figma?" As you can see, Figma is a great alternative to Sketch. After using this online collaboration tool for a while, you will clearly see its benefits. Figma keeps your teams on task and disciplined. Not to mention, Figma is easy to use and anyone can comfortably use this platform, so your design teams can be able to share work and libraries quickly.
Is Figma free?
Yes, Figma is free but with limited features. Besides the free package, it also offers other packages with better features.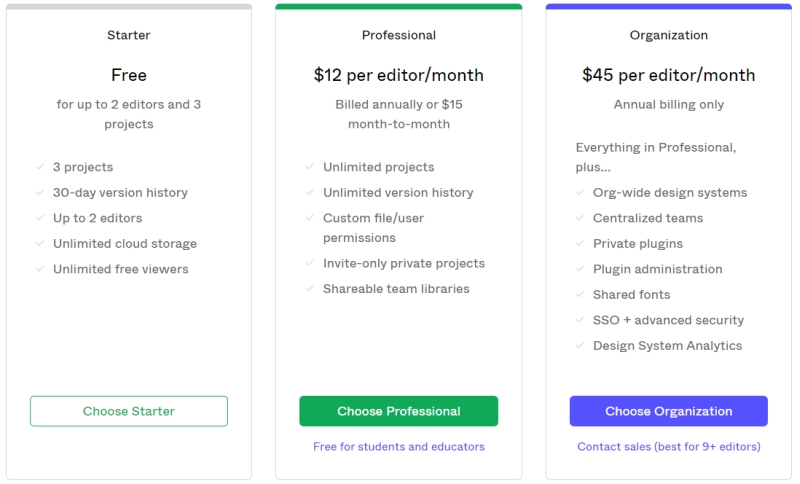 Figma Hotkeys
| | |
| --- | --- |
| – | Zoom Out |
| ⎵+drag | Pan |
| + | Zoom In |
| Alt+double+click | Crop Image |
| Alt+drag | Resize from Center |
| Alt+drag | Duplicate Selection |
| C | Add/Show Comments |
| Ctrl+[ | Send Backward |
| Ctrl+] | Bring Forward |
| Ctrl+Alt+C | Copy Properties |
| Ctrl+Alt+S | Save to Version History |
| Ctrl+Alt+V | Paste Properties |
| Ctrl+Alt+Y | Pixel Preview |
| Ctrl+B | Bold |
| Ctrl+C | Copy |
| Ctrl+click | Deep Select |
| Ctrl+E | Flatten Selection |
| Ctrl+G | Group Selection |
| Ctrl+I | Italic |
| Ctrl+right-click | Select Layer Menu |
| Ctrl+Shift+[ | Send to Back |
| Ctrl+Shift+] | Bring to Front |
| Ctrl+Shift+3 | Show Outlines |
| Ctrl+Shift+E | Export |
| Ctrl+Shift+G | Ungroup Selection |
| Ctrl+Shift+H | Show/Hide Selection |
| Ctrl+Shift+K | Place Image |
| Ctrl+Shift+L | Lock/Unlock Selection |
| Ctrl+Shift+O | Outline Stroke |
| Ctrl+Shift+V | Paste Over Selection |
| Ctrl+Shift+V | Paste and Match Style |
| Ctrl+U | Underline |
| Ctrl+V | Paste |
| Ctrl+X | Cut |
| F | Frame |
| I | Pick Color |
| L | Line |
| O | Ellipse |
| P | Pen |
| R | Rectangle |
| S | Slice |
| Shift+0 | Zoom to 100% |
| Shift+1 | Zoom to Fit |
| Shift+P | Pencil |
| Shift+R | Rulers |
| T | Text |
| V | Move |