Google Sheets (was Google Spreedsheets) users can freely make a sheet, tally, or record of vital information and data that plays a big role in their job or task. To help you in using the Google Sheets like a pro, here are some tips to be considered.
Proper Schedule Allotment
In our everyday life and tasks, sometimes, we tend to forget some of our schedules on a particular day due to our busy schedule. The Spreadsheet can help us in the proper allotment of our time and schedule. The Spreadsheet contains tables or blocks, and we can properly manage our schedule with that. Each block will contain one corresponding schedule, and it can result in an organized and neat schedule.
Competitive Assessments
By using a sheet, it can ease and help us to properly cite particular topics, its weaknesses and strengths, and other supporting topics. We can use a spreadsheet to properly and neatly differentiate a certain topic. We can also categorize every topic to what particular group it belongs to. With this, we can easily understand and review our topics without making lots of efforts.
Use of Gantt Charts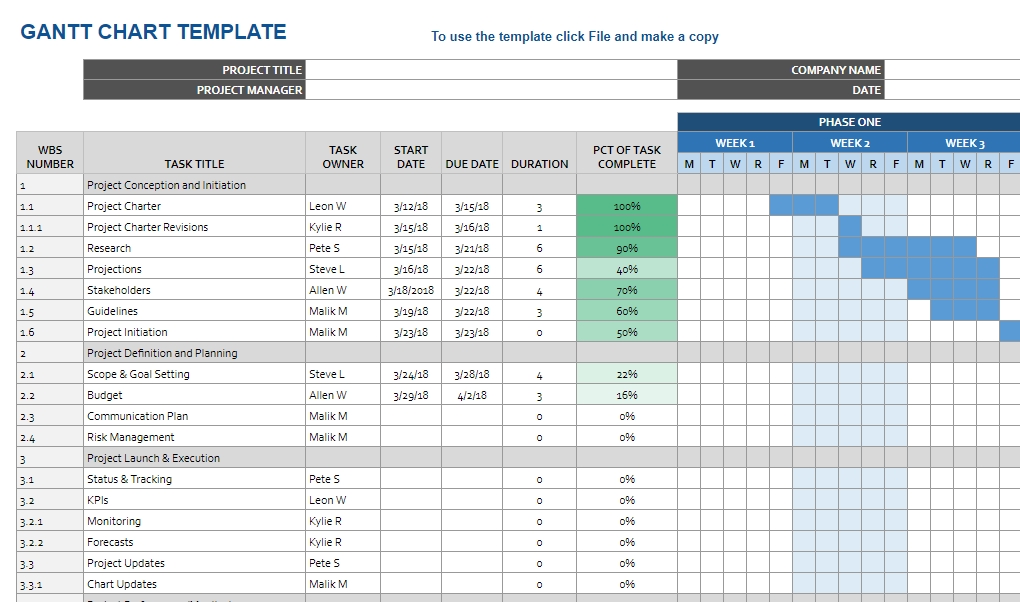 This feature of the Sheets is used and trusted a lot. It helps to illustrate and show the overlapping of tasks in a particular job. With this, it can be visualized easily on how the resources are being assigned and used for a certain matter.
Use as a Planner or Calendar
If you have a hectic schedule in your job, you can try and use the spreadsheet to balance your time properly. It is important to promote time management in your job to properly complete your tasks. Also, it can not only benefit your job or tasks, but it can also benefit your leisure time and your time for your family. Proper time management can also reduce the risk of stress and pressure to a particular individual.
Reports using Dashboards
A beautiful and presentable chart or presentation can really motivate and inspire not only yourself but also your audience. The spreadsheet also has a feature that helps with a presentable presentation. Visualization of data plays an important role, and it must be considered. So, given this, creative visual presentations using dashboards can greatly help in your task or job.
Easier Data Gathering
Data gathering is vital most, especially when conducting a research. The Google Sheets provides an organized illustration of gathered data to make a clear vision and visualization about the topic.
Translation of Text
The Google Sheets provides an effective way and quality of text translation to expand the limit of the document further.
Data Summarization
The Google Sheet can help you to create a summarized and coherent content of your document. With this, a wider and deeper understanding of your audience can be achieved.
Check the Validity of Email Addresses
Using the function of ISEMAIL, you can properly check the validity of email addresses.
Import a Data to Another Sheet
Using the function of IMPORTRANGE, you can easily transfer some vital data from a sheet to your present sheet.