Thousands of kpop fashion blogs out there! Some of them do stand up in the crowd though. Here's a list of the most detailed kpop blogs whose writers actually know what they're doing.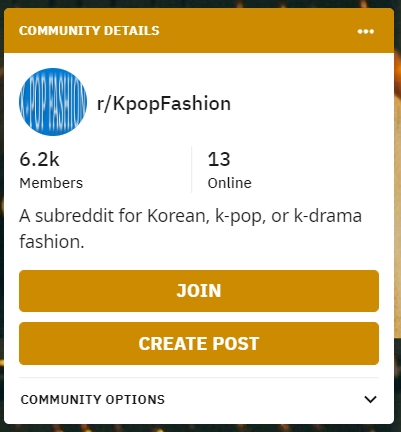 Posting about twice a week and featuring a few thousand subscribers, K-Pop Fashion is a relatively new subreddit blog that brings together fans and enthusiasts. It's the right place to get updates, ask questions, share ideas and get inspiration.
Run by two Korean sisters, Kpop Korean Hair And Style covers multiple aspects related to kpop – from fashion to hair. Readers get an insight on the latest hairstyles, fashion trends, looks and dupes that local celebrities embrace, not to mention the step-by-step guides.
Launched in the fall of 2015, K-Style Files brings a team of specialized kpop fans from all over the world. The blog fuels the latest trends and fashion finds in the kpop industry. Reviews and event coverages are also included.
With almost one post a day, Ulzzang Style is among the fastest growing kpop fashion blogs out there. It covers news, tutorials, trends and pictures. Members are encouraged to sign up, ask questions and share ideas as well. It's a big overall community.
Although there's nothing official about this blog, it's around since 2011 and puts together every aspect related to kpop fashion. It's quite basic though. Readers get about one or two posts a week, but they're not as detailed as you might expect. However, the coverage is up to date with the latest trends.
News, updates, galleries and celebrities – that's what Kpop Fashion has in store for you. The best part? The community around it is quite active. There are multiple contests, as well as fashionable rewards. Members who sign up gain access to exclusive content.
While it works like a blog, BTS Fashion could be better described as a gallery. Looking for ideas? Running out of inspiration? Check it out and explore the latest trends. Don't expect too much wording on how, why and where to wear things though.
Fashion is the main word to describe this kpop blog. Street, stage and drama fashion are all included. DIY tutorials are quite detailed, while the style brings in small questionnaires for readers. Is it hot? Is it not? Up to you to decide.
This blog is basically a large gallery with helpful links and ideas. Running out of creativity? No problem. Go through the blog and find the ideal outfit for a special occasion or everyday wear. You'll also have links to where you can buy it from.
Idol Fashion becomes your primary choice when you want to dress like your favorite kpop celebrities without spending a fortune on apparel. It provides links and pictures of similar (and even identical) clothing at a fraction of the original price.