Apink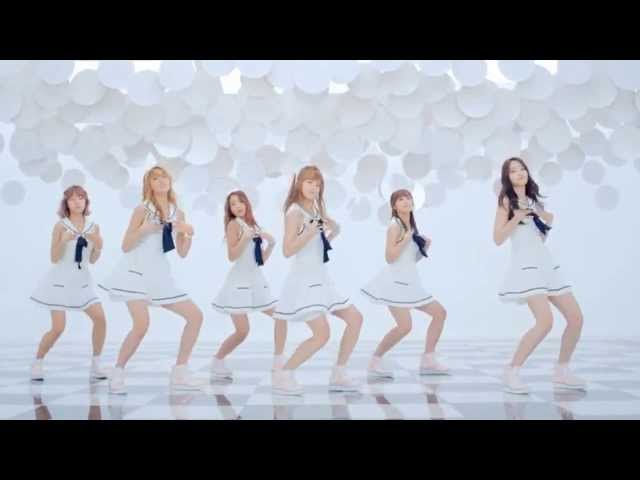 Active since 2011, Apink gained so much notoriety that in 2015, the group took a North American tour. The band's style is a bit old school and joins the same category with early kpop stage groups. The fifth anniversary was marked by "The Wave", a song for the fans.
Girl's Day
Established in 2010 and currently having four members, Girl's Day seems to be gone in 2015. No new releases came out until 2017, when the management announced a major comeback. Meanwhile, the girls focused on their solo careers. The comeback video gained 2 million views within the first day on YouTube.
F(x)
F(x) helped redefine the kpop style in North America. It was also the first kpop band that performed live at the SXSW festival. Leading member Amber Liu is known for her solo career as well. The group lost one member in 2015 – Sulli left to pursue a professional acting career.
EXID
Although formed in 2012, EXID (Exceed In Dreaming) started to gain popularity after 2014, when they made it to the charts with "Up & Down". They defined their own unique style based on catchy lyrics and music, as well as different video concepts.
Mamamoo
Quite new on the stage since 2014, Mamamoo has become a popular appearance in kpop, especially after the public appearance at KCON New York. The kpop style is often mixed with influences from R&B and jazz, bringing a new style that no other band can match.
GFriend
Put together by Source Music in 2015, GFriend features six members. Although it doesn't have a strong backup in marketing, the newly formed group won plenty of awards for newcomers. One year later, it took the first position on plenty of music shows.
Girl's Generation
Girl's Generation is currently one of the leading names in kpop, mostly because of their long run on the stage. Known as Sonyeo Sidae in Korea, the group was first heard of in 2007. Some of its members left the band for solo careers, yet such minor things haven't affected the group's style and success.
Red Velvet
Ever since the official debut in 2014, Red Velvet kept going up in charts and performance. The group impressed with visuals in the debut single video "Happiness". It features five members and has received numerous awards in the past few years. The most recent album is a cocktail of kpop and R&B.
Twice
Known as the first kpop girl group to receive a Platinum certification in Japan, Twice was created from former contestants of SIXTEEN in 2015. Twice has received international attention with the debut album "The Story Begins".
Black Pink
Featuring four members, Black Pink is currently the highest charting kpop girl group. It's pretty new on the market – its debut single "Boombayah" came out in 2016. The comeback video "As If It's Your Last" was released in 2017 and gained 14 million YouTube views within the first day.