When you decided to have a camping trip with your friends and loved one, ensure that you will consider these camping accessories and gadgets so that you will have the best camping trip in your life.
From the ever famous portable stove up to the extreme triple hammock, you will have the ideas on the must-have camping wilderness accessories and gadgets that will make you feel comfortable whenever and wherever you are.
And yes, a new invention of gadgets and accessories will always be constant and will provide you the happier experiences in your campsite. But, if you are looking for the ideal camping gears that you can use this year, then keep on reading this article.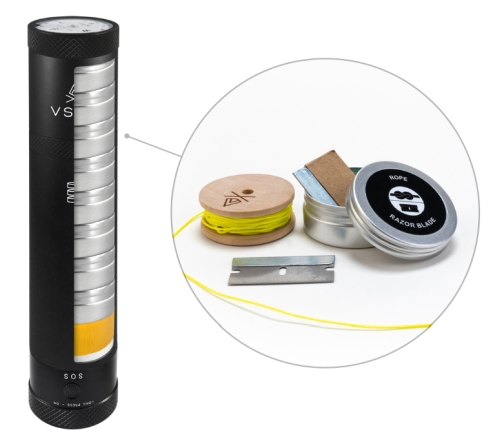 Similar to water and foods, it is a must for you to include a first aid kit in your camping accessories. The VSSL medical set is composed of a LED light and everything that you will need in terms of emergency. It contains antiseptic wipes, painkillers, nitrile gloves, and tweezers. An emergency whistle and a compass are also included.
A Single Instant Cabin Style Tent can be fitted with up to nine individuals. It is composed of pre-attached poles and can be set within a minute. It also features a zippered windows and doors, and a room divider for your ventilation and convenience.
Portable Wood Burning Campstove
BioLite CampStove 2 is an eco-friendly, handy, and sleek stove that will help you to cook and boil water. And this is one of the most recommended camping kits. And similar to its predecessor, it can convert the heat into electricity, which will allow you to charge your mobile phones, LED lights, and any of your electric gadgets.
Portable Espresso Maker is one of the must-have things for every camper who wants comfort in their entire camp. It is the most versatile, lightest, and smallest portable maker of espresso. Minipresso will not require electricity, N2O cartridges, or compressed air to produce your favorite espresso. You only need a cup of water and your desired coffee beans, and you're done.
Bear Grylls Ultimate Survival Kit
Bear Grylls Ultimate Survival Kit is suitable for hostile nature and is composed of anything that every camper needs. It is composed of a fine edge knife, survival blanket, tweezers, flat drivers, and a hand saw that can be converted into an emergency cord.
This Petit Pocket Blanket is very compact that you can carry wherever you want inside your pocket. This is suitable for festivals, picnics, and camping. It can hold two to four persons and can be folded in a wallet size.
The Portable Soft Cooler Bag will maintain your drinks and foods chilled for longer hours compared to the portable coolers that you can purchase in the market. It is suitable for weekend trips of your family and friends – whether it is a beach trip, fishing expedition, and camping holiday.
Portable Bunk Beds can bring comfort to you and your camping partners. It is meant to provide the camper to have a good nighttime sleep in any conditions. And it is also a must-have camping accessory for you.
You can now ensure that you and your loved ones are free from the bites of mosquitos with this Portable Mosquito Repeller. It is lightweight and has a compact size that will keep mosquitos and other unwanted insects away from you.
The Hot Pocket Sleeping Bag has the MicroWaav insulation system that will maintain your body toasty and warm in any conditions.
The Solar Camp Shower is made from PVC that features a convenient off and on the valve and sturdy handle that will make your shower experience hassle-free.
The Ultimate Outdoor Multi-Tool has thirty-one functions and features. This flexible gear will get you covered in any situation.
This Portable Camping Chair is made from 600D engineering-grade nylon fabric, and aerospace-grade 7075 aluminum alloy, with breathable side, mesh panels. This chair has the highest score in terms of functionality and sturdiness.
A water filler bottle is recommended for those hiking and camping lovers. It features 2 different stages of filtration for the removal of bad taste, chlorine, protozoa, and bacteria that will provide you safer and purer drinking water.
If you prefer easier set-up and transportation gear for your camping needs, then you should consider this igneous rolling grill. It is made up of lightweight and durable aluminum and hollow modular grates that will enable you to roll it up into a portable and compact cylinder with 1.2 lbs.
Multi-Functional Drinking Water Bottle
The Multi-Functional Drinking Water Bottle features mist patterns, stream, and shower that will keep you hydrated and cool.
The Durable Hiking Backpack features a durable and good looking 1000D Cordura Exterior that is composed of natural leather lash tabs, side pockets plastic hardware, and two sturdy shoulder straps.
The Triple Hammock is secured by webbing, and heavy duty ratchets that features seatbelt with more than 20 meters measurement. It is considered as one of the sturdiest triple hammocks that you can purchase in the nearest market in your area.
The Stormproof Match Kit is one of the suitable essentials that you should have in your camping bag. It is composed of a waterproof and durable case, waterproof matches, 25 windproof matches, and 3 strikers that is lightweight even during snow, heavy winds, and driving rain.
It is a must for you to have a good lantern during your camp. And this Inflatable Solar Lantern has a compact size that can light up in any of your outdoor practices.