VoIP, which stands for "Voice over Internet Protocol", is a type of home telephone service that transmits voice signals across the internet instead of by traditional telephone lines, to make it cheaper to call long-distance or overseas.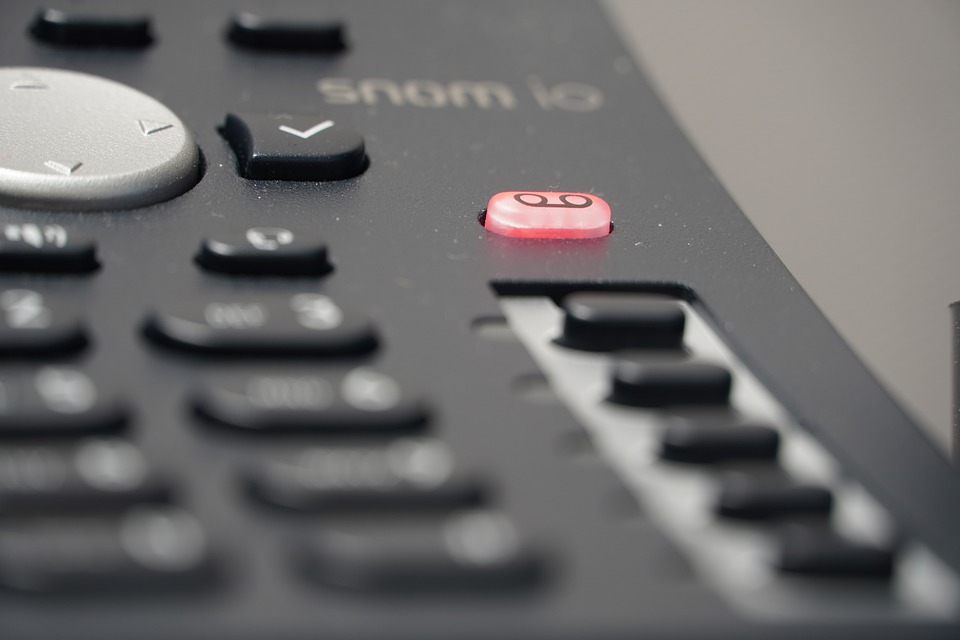 VoIP uses software on your computer and may be bundled with other services such as high speed internet access and cable TV. It can also work on a wireless connection if you have an adapter. VoIP has been around for many years but wasn't widely adopted until when Skype became popular for making calls from one computer to another.
Factors to Consider When Choosing a VoIP Service For Your Small Business
Now there are many different VoIP providers available that offer a variety of features depending on what you need in a phone system. This article will explore some factors to consider when choosing a VoIP service.
Speedy Connections for Communicating Out of Town
If you make lots of calls to friends, family or business partners who live in other cities, choosing a VoIP service with broadband speeds will let you talk to them more smoothly. While some providers use lower speed DSL connections, others offer high-speed internet plans that are the same as what you might use for running your own website or downloading movies.
Phone System at Your Fingertips
While unplugging your traditional landline phone is not recommended, many businesses find it advantageous to adopt VoIP because there's no need for extra numbers and it can save on phone bills by allowing employees working remotely to be reached via one number.
Some VoIP services also offer business phone systems with multiple extensions, conference calling and virtual receptionists. You can choose to handle incoming calls over the computer or route them directly to your regular number.
Call Quality of Service
A Virtual PBX VoIP service gives you more options for call routing compared with traditional phone lines by enabling you to customize how calls are directed based on who is calling (or where they're coming from), time of day, or a combination of all these factors.
For example, a small business could have a separate line that rings in the manager's home office during work hours but forwards elsewhere after hours so no one misses an important call when everyone has gone home for the night.
Prices vs Features
As with many services, you get what you pay for. Just because one company offers a deal that's hard to pass up doesn't mean they are the best service for your business.
Some low-cost providers may not offer everything you need, while others charge extra fees to make international calls or forward your number to another location. Whether you choose a premium VoIP service or something more budget-friendly, each has its own unique features so be sure to examine the fine print before signing on the dotted line.
VoIP providers typically offer several different plans, starting with a low-cost plan for residential users or small businesses that just want to make and receive calls on one line. Bigger companies with lots of employees and advanced needs might choose a Virtual PBX system where they can manage call routing and features through their computer instead of having separate phone lines.
Customer Service and Support
is extremely important in choosing a VoIP service. Learn about the company's capabilities when it comes to providing phone support before making your decision.
Many small businesses are also exploring how they can integrate third-party apps into their phone systems that allow them to easily send and receive files, hold conference calls, share calendars and more.
If you often collaborate with business partners or clients who work out of the office, making real-time communication easier is definitely an added bonus so be sure to choose a provider with software features that will help streamline your workflow.
What You Need for Your Phone System
While some companies offer all the bells and whistles, most small businesses start by just getting basic services with one number for local and long-distance calls.
Before you sign on the dotted line and make a commitment, be sure to check if your office building or in-house modem has any restrictions that could affect what provider you choose.
Some providers only work with specific models so it's important to find out in advance which phones and modems will connect to their system before choosing a VoIP service for your business.
Integration of Third Party Apps
A VoIP service should embrace lots of third-party apps, especially if they offer a Virtual PBX system.
For example, one app we like is UberConference, which offers free conference calling through your browser or mobile device — you don't need to install anything.
Additionally, it allows users on the line to schedule meeting times and create events right from their phone, making it easy for everyone to get on the same page quickly. It's hard to beat free so if your VoIP service doesn't have this feature built in then just add it as a third-party app!
Conclusion
There are many factors that play into choosing a VoIP provider but deciding whether you want more features or just need something basic will help narrow down the choices for you.
By asking the right questions when shopping around for a VoIP service you'll be able to find the right provider for your business, whether it's an individual freelancer or an enterprise company.
As you go through the process of searching for a phone system that's best for your growing company, take into consideration how features such as user extensions and call forwarding might improve the way employees communicate.